Description
SACRED SUPPER CLUB RETURNS...WITH A TWIST!
In April of 2016, we held our first Sacred Supper Club dinner event. Our intent was to bring together some amazing souls to break bread, connect, and have some fun. But instead of your typical dinner party superficial small talk, we wanted meaningful big talk. Soul level talk.
Sacred Supper Club has continued to evolve since that inaugural event. We've had some incredible guests and hosts. Wonderful collaborations were had and friendships developed. And now it's time for the next iteration of Sacred Supper Club, where we'll be taking this work even deeper!
On December 14, I invite you to come to my new stomping grounds of Petaluma, California, located in beautiful Sonoma County. There will be a daytime Soul Digger workshop, and an evening Sacred Supper Club dinner at the historic Hotel Petaluma. There will be soul growth. There will be sacred revelry. And there will be coconuts.
Join us for one or both events, and make your holidays even brighter! Details below.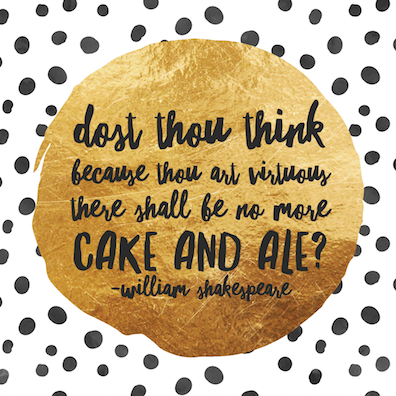 THE CALL
The world is getting pretty unpredictable and chaotic. It may even seem a bit dark. But you, my friend, are a light.
You are a light in your family, your work, your community, and beyond. It's not always easy to carry the light, though. Sometimes it helps to come together with other lights so that in the togetherness, we burn brighter. In the togetherness, we are energized and recharged so that we can take our light back into the world in a bigger way.
If you feel the call to burn brightly in the world, and if you want to strengthen your connection to other lights and to your own soul, then come get shamelessly spiritual with us!

THE OVERVIEW
9:30am - 1:00pm: Soul Digger Workshop
1:00pm - 6:00pm: Free Time to Explore Petaluma and Wine Country
6:00pm - 9:00pm: Sacred Supper Club Dinner
THE WORKSHOP
Soul Digger: Align with your soul and bring your purpose to the world.
Time: 9:30am - 1:00pm
Location: Hermann Sons Hall (860 Western Avenue, Petaluma, CA) - less than a mile from Hotel Petaluma
You know you have a purpose…but you are not totally clear on what that is. You feel called to more…but you aren't sure how to get there. You know your soul has a plan for you…but you want to hear its guidance more clearly. Sound familiar?
It can be so easy to forget that you are a powerful soul in a human body. And it can be frustrating and overwhelming to feel called to something greater than you, but not know where to begin. The good news is that your soul contains the map to your best destiny, as well as everything you will need to follow it. You just have to learn how to hear it - and how to act on it, even when what you are called to do or be scares you.
Enter Soul Digger: An engaging, experiential* workshop where we will cover:
How to hear the voice of your soul

How to recognize your true purpose

How to bravely take your purpose into the world
* Weather permitting, we will be doing a short hike. With coconuts - but more on that later!
Join us, and align with your soul to bring your purpose to the world!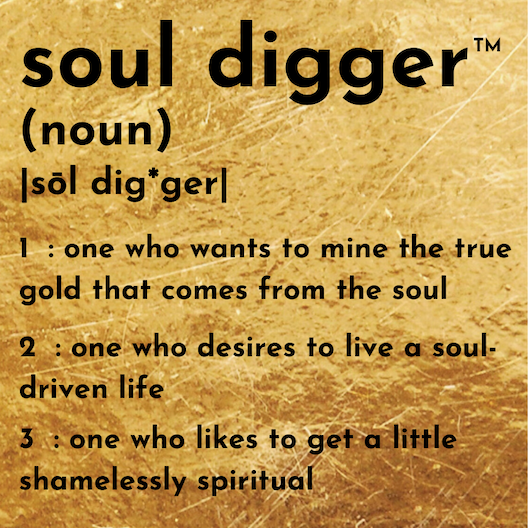 THE DINNER
Sacred Supper Club: In the togetherness, we burn brighter.
Time: 6:00 - 9:00pm
Location: Historic Hotel Petaluma (205 Kentucky Street, Petaluma, CA) - in Petaluma's charming downtown area
An evening filled with delicious food and great wine (if that's your thing!) designed to foster deep connection and encouragement on your soul journey.
Our evening will begin with some festive serenading from a roving band of local holiday carolers who will visit the Hotel Petaluma. We will then get cozy around the table to break bread and enjoy a nourishing meal.
Expect meaningful conversation, friends new and old, inspiration, and all around holiday merriment!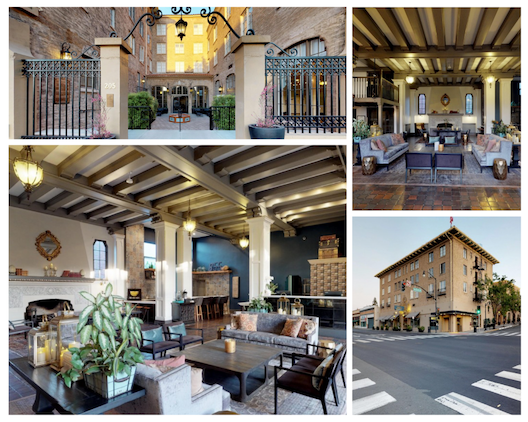 THE LOCALE
Once known as the egg basket of the world, today the riverside town of Petaluma is a charming historic gem with an eclectic mix of shops and galleries, a foodie haven, and a gateway to wine country (just a short 30-minute drive to many Sonoma wineries).
Suggested Accommodations:
Hotel Petaluma - Originally built in 1923, Hotel Petaluma has undergone complete renovations to honor the splendor and the architectural elements from the past, while delivering modern style and efficiency to guests
Hampton Inn Hotel - Set in the restored 1892 Petaluma Silk Mill, and located one mile from downtown.
Metro Hotel & Cafe - A beautifully restored European hotel from the 1870's, it was rated as one of the top 20 most unique hotels in the Western U.S. by Sunset Magazine - complete with adorable Airstream travel trailers as room options!
Suggested Airports:
Charles M. Schulz Sonoma County Airport in Santa Rosa, CA (STS) - Only 30 minutes from Petaluma, it is our closest airport. Very small, but with direct flights from the Pacific Northwest and other cities.
Oakland International Airport (OAK) - Approximately 1 hour from Petaluma (without traffic).
San Francisco International Airport (SFO) - Approximately 1 hour and 15 minutes from Petaluma (without traffic).
Suggested Nearby Wineries (perfect for a quick half-day or full-day trip - and hat tip to my friend, Kate, for this list!):
Domaine Carneros - If you like bubbly, this stunning French-inspired chateau with gorgeous terraces and formal gardens is a must visit! Reservations required.
Viansa - An Italian inspired hilltop villa with a fabulous view, beautiful gardens, a grand tasting room, and a marketplace of gourmet foods.
Cline Cellars - A charming farmhouse with a wraparound porch surrounded by idyllic gardens and swaying willow trees. Sustainably-farmed wines.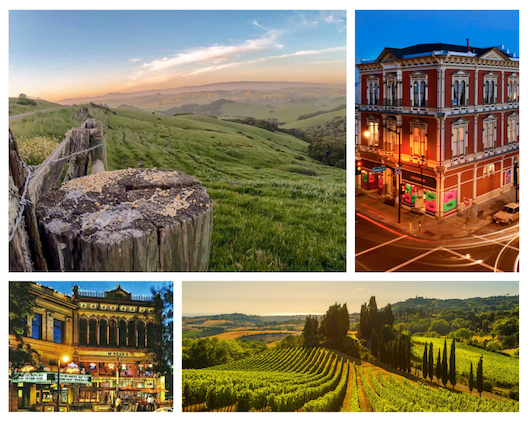 THE HOST
Sunny Joy McMillan is a recovering attorney and practicing master life coach at Golden Oversoul. She is the author of the Amazon bestseller Unhitched: Unlock Your Courage and Clarity to Unstick Your Bad Marriage, as well as the host of Sunny in Seattle, a weekly live radio show that airs on Fridays from 9-10am Pacific on Alternative Talk 1150AM KKNW. Her work has been featured in Oprah Magazine, Best Self Magazine, as well as Anita Moorjani's Hay House Radio show, Explore the Extraordinary.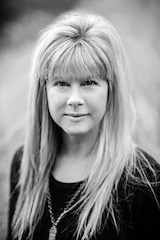 Our beloved Tara Daniels is taking a break from Sacred Supper Club to focus on her health, well-being, and family. We wish her all the best and applaud her for taking good care of her mind, body, and spirit!