About this Event
Bless your Soul with Sacred Sundays.
Global Party People DJs and Wisdome.LA combine music with breathtaking 360° visual projections as Sri & Joakin lead pranayama breath-work in the Himalayas call-&-response Kirtan कीर्तन chanting of divine mantras in exotic candlelit temples, culminating in an ecstatic Afro House & Techno dance party with music celebrating diverse global cultures and rhythms under beautifully curated visuals.
The party transforms into a gentle yoga class, finishing with an ancient protection blessing… the perfect end to a perfect weekend.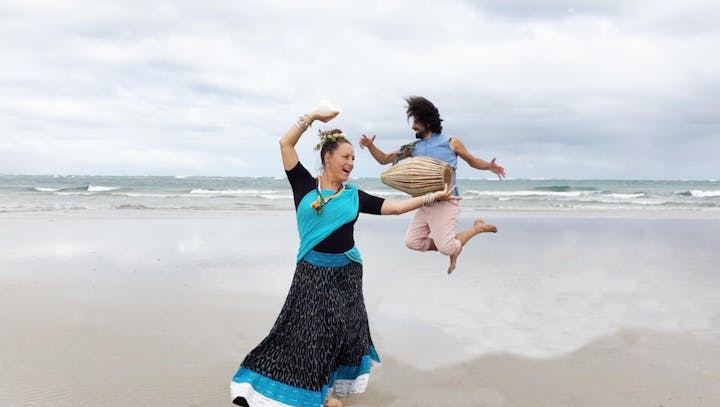 Featured Artists:
Global Party People DJ's
Kirtaneers Sri & Joakin
Monica Bhatt
Dharma Shakti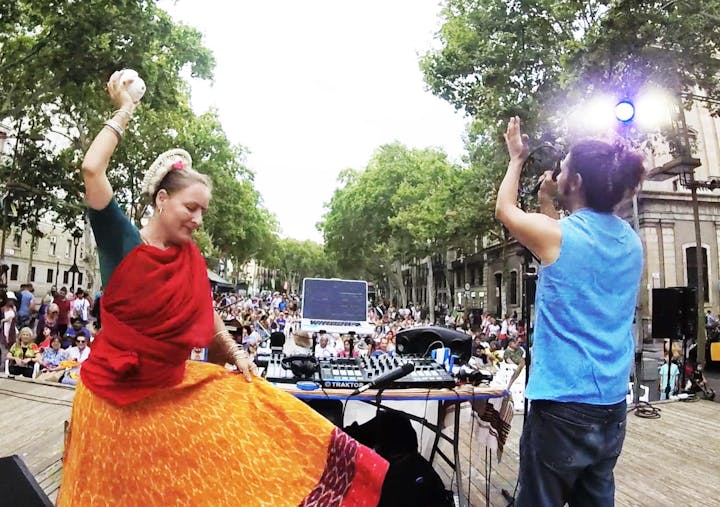 Monica Bhatt
Trained in Bharatanatyam by Sudha Chandrasekhar, and former choreographer & co-director of Taal Dance, Monica loves to fuse modern progressive with classical Indian dance.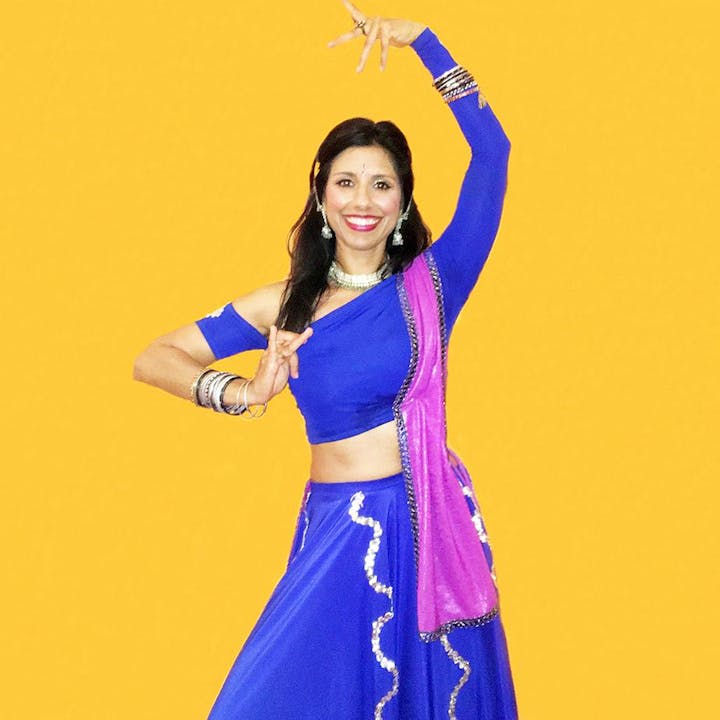 Dharma Shakti
The Visionary, Founder and head Yoga Instructor of Yogalution Movement Long Beach, CA and Creator of Free Yoga on The Bluff. Her teaching style is real and raw and infused with Bhakti wisdom.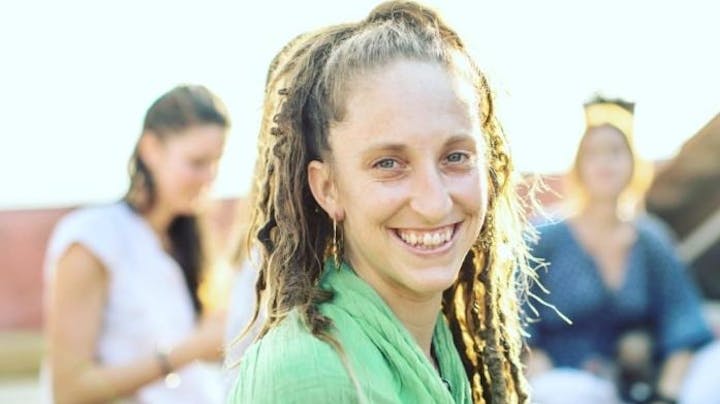 Schedule:
2:45pm - Doors open for "Sacred Sundays" special event.
3pm - Pranayama breath exercise & group Om chanting to calm the mind and invoke auspicious energy
3:20pm - Sweet classical raga-based acoustic Kirtan, call-&-response chanting of sacred mantras, the foundation of Bhakti Yoga
4pm - Kirtan fuses with electronic beats as ancient and modern words collide and the party ignites.
4:30pm - Global Party People DJs bring the party with Afro Tech House, live instruments and dancers.
6pm - gentle yoga class, stretch and heal the body after a weekend well-played.
6:45-7pm - event concludes with ancient Kavacha protection prayer blessing ceremony.
Bring your voice and open heart:
Devotional, festival, fun and artistic dress encouraged. Please allow for comfortable physical movement while sitting, dancing, singing and doing yoga.
Celebrate what unites us. Honor what Divines us!