Sacred Sound Fundraising Wellness Concert
For Healing People in Puerto Rico
With Gong & Singing Bowls World-Known Master Satya Brat
And An Ensemble of Players He Trained

Saturday, April 6, 2019 from 7:00 PM to 9:30 PM (EDT)
Event Details
Sacred Sound Wellness and Stress Reduction Concert Fundraising for Healing People in Puerto Rico With the World-Renowned Gongs & Tibetan Singing Bowls Master Satya Brat and an ensemble of players he has trained.

Followed By an Auction of High-Quality Large Modern and Rare Antique Tibetan Singing Bowls and Energy~Body~Mind Healing Sessions.

This event is a unique opportunity to experience deep healing on all levels while providing financial support to healing people in Puerto Rico's Vieques Island which suffer from radiation poisoning exacerbated after Hurricane Maria.
To find more about Satya Brat's Academy of Sound Healing click here: https://iash.in/


 
Serving Those Who Serve (STWS) (www.stws.org) is organizing this sound bath concert in partnership with Satya Brath's International Academy for Sound Healing and the Judson Memorial Church. This year STWS will provide its Ayurvedic Cleansing and Immune Support Herbal formulas to people in Puerto Rico affected by Hurrican Maria. STWS is also planning to send a multi-disciplinary team of trauma therapists and holistic healer to Puerto Rico this year.
STWS is a nonprofit that was formed to provide holistic healing modalities to people affected by 9/11. Since then STWS also works with people affected by the BP Oil Spill, Hurricane Sandy, veterans, active duty personnel and refugees.
Click here for information about:  The Health Crisis in Puerto Rico Vieques Island.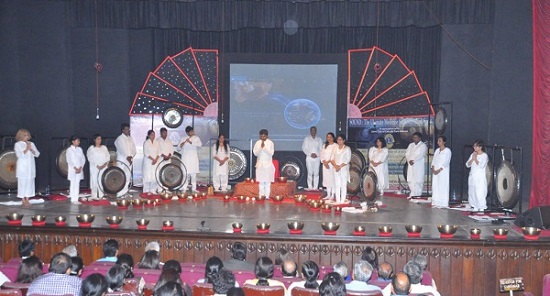 When & Where

Judson Memorial Church
55 South Square Church
Enter from 243 Thompson Street and take the elevator
New York, New York 10012


Saturday, April 6, 2019 from 7:00 PM to 9:30 PM (EDT)
Add to my calendar