You are invited to lean in, no matter where you're from, so that we may collectively lead with passion, grace and purpose.
About this event
Have you realized your power but not fully stepped into it? Are you going 100 mph and need to delegate more efficiently? It's about time to give up the woman-one-show act and lean in on your community sis, we got you.
Oftentimes, by living in a patriarchal society that silences the mouths of women, you forget your true nature. As natural-born leaders, how are we using our experiences to safely guide the generations to come? How are we ending cycles of mental, physical, sexual and emotional abuse? Many women are on a quest to heal from the trauma inflicted upon their ancestors. Can this be done effectively by yourself? Perhaps. But we're much stronger and more efficient when we work together.
This retreat is for self-identified women and non-binary people to deeply examine the body, mind and soul in preparation for a renewed sense of self. We will flow, write, manifest, strategize, dance, sing and connect with our true nature. It is time to lead with dignity and courage.
This is for you if you want to create new habits that draw you closer to the abundance you are seeking in your life's work. This is for you if you want to connect to a sacred circle of sisters ready to hold space for your deepest intentions. This is for you if you just want to unwind and breathe into a new vibrant energy. This is for you to add value to your communities.
Come explore and gain knowledge that has been kept away as mothers, sisters, daughters and aunts gather. You are invited to ignite the warrior within. You are invited to honor the sacred feminine + masculine energy.
Join us on February 4th-6th, 2022 for a weekend full of activities where we will:
- Engage in Mastermind sessions to visualize & gain resources for our businesses and purpose
- Learn how to cook whole food plant based meals & experience fine dining with our professional holistic chef to enhance our productivity & cleanse our bodies
- Dive deep into the process of generational healing
- Co-create with a community of strong women
- Learn how to embody our highest selves through movement & meditation
- Gain clarity on our visions
- Prepare the body, mind and spirit for the future of the great work we are meant to do
Price:
$1100/person for a shared room
$1400/person for a single room
$330 Non-Refundable Deposit (including fees)
Early Bird Pricing ends on December 20th. Save $150 by submitting your deposit before the deadline.
Payment Plan Options:
Shared Room - 2 Payments of $400 or 3 Payments of $267
Single Room - 2 Payments of $550 or 3 Payments of $367
Price includes all expenses outlined in the itinerary, including lodging, activities and meals. You will receive a confirmation email with the options for submitting the remainder balance.
Cancellations & Refunds:
The participant agrees to notify us with written notice of cancellation 30 days prior to the date of departure. Cancellations less than 30 days prior to the trip date will be charged the remaining balance of the trip. Any deposits paid prior to the cancellation are non-refundable.
Pre-Trip Precautions:
Participants will not be permitted to attend if they have shown symptoms and signs of illness. If someone shows symptoms on the trip, we'll immediately separate that person from the rest of the group and implement evacuation procedures to a nearby hospital for testing/assistance. We reserve the right to refuse services to anyone that appears to be ill. Temperature checks will be done at the beginning of each trip for each participant. Each participant will be required to fill out the pre-trip Covid-19 questionnaire.
Transportation:
Participants will use personal vehicles for transportation to the location.
Learn more about the presenters:
Alexis Holland of Living By Intention
FAQs:
Can I share a single room with a friend? Yes, you may share a room and bed with one other person.
If I have an emergency, will I be able to receive a refund on the tuition I've paid? Tuition is refundable minus the deposit which may be transferred to a future retreat.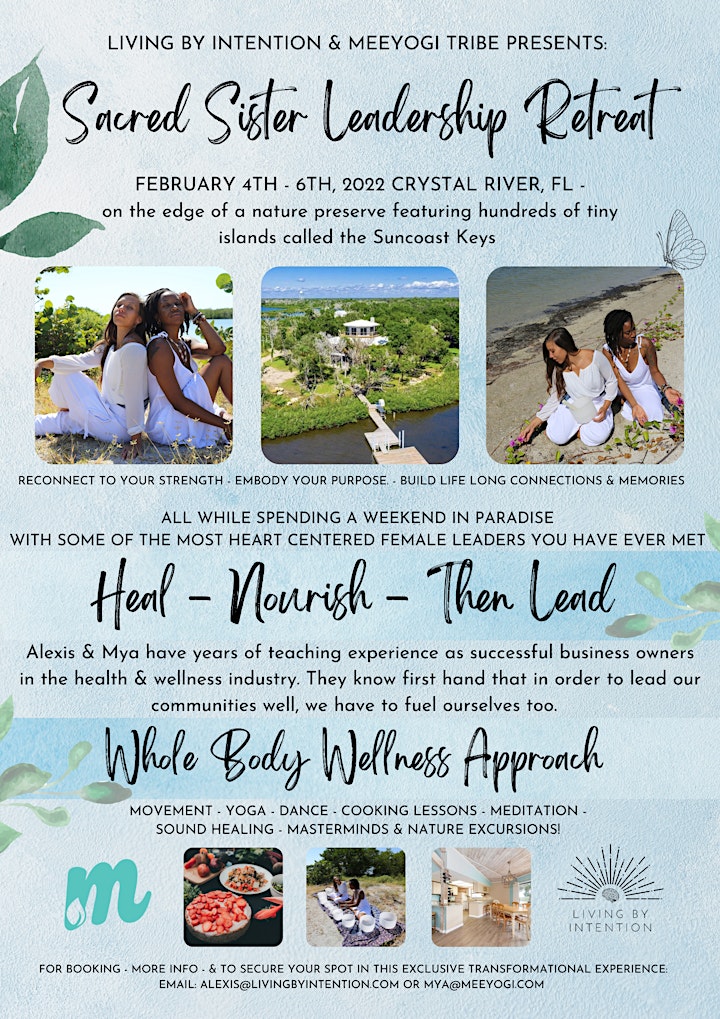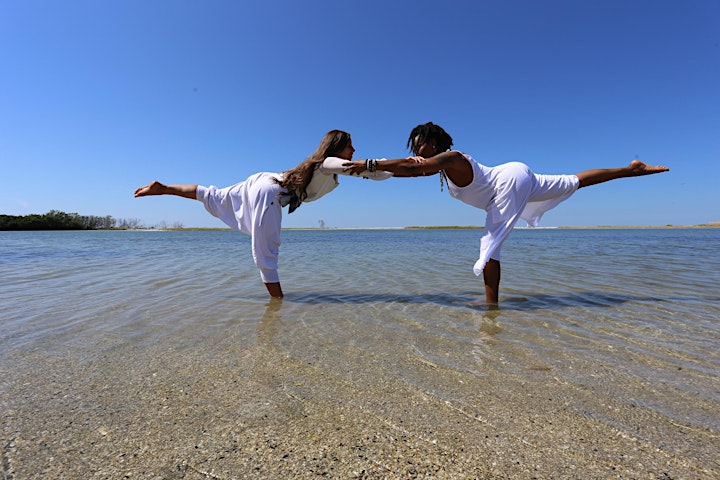 ... Experience a new type of support you have never received before ...

... Explore new tastes & take the skills home with you! ...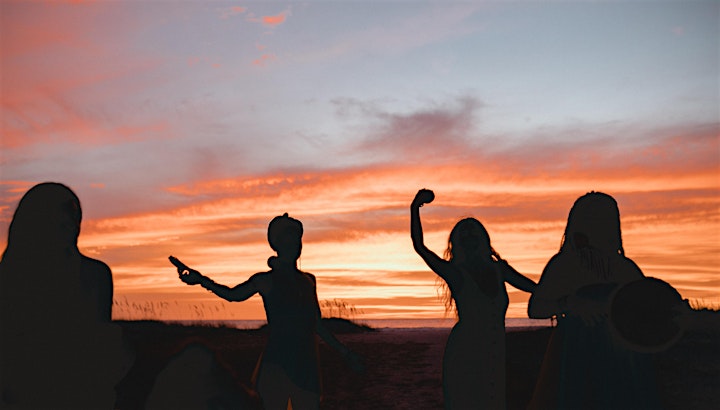 Catch the most incredible sunsets of your life alongside women you'll never forget