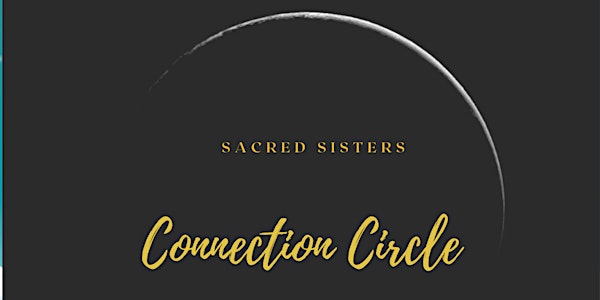 Sacred Sister Connection Circle (SSCC)
We welcome you to the Rising of the voices of WOMBMAN! ** This Circle will be dedicated to Grieving & Releasing with Ceremony **
Refund Policy
Contact the organizer to request a refund.
Eventbrite's fee is nonrefundable.
About this event
*** During the the winter season, the circle may or may not meet in person due to weather conditions but will be announced prior event ***
A Connection Circle dedicated to the release and transmutation of stagnant energies, in order to become more aligned in daily life.
This is a space where speaking our truths is given reverence. A container to explore the gifts that sacred rage can bring us in a supportive environment as each one gathered has an opportunity to provide their offering of love to those who are open to receiving. As a facilitator, the structure is to keep the flow, but to not control the flow to the point of halting expression, and growth.
As we grow together, so will the circle expand in its Sacred Harvest of offerings. We INVision this space to allow for the innate gifts of all women who join to be discovered, embraced, shared, and magnified!
For more information, and to join the online community, please visit :
https://www.templecrimsonlotus.com/basic-01-1
https://www.templecrimsonlotus.com//group/sacred-sisters-connection-circle
If this is your first time joining SSCC, WE ARE HAPPY THAT YOU ARE HERE!
[To receive a FREE CIRCLE PASS, please contact us @ thedivinityofanandaintuitiveconsulting@templecrimsonlotus.com, or via IG @priestessshananda]
*DISCLAIMER*: Please note that upon signing up to Sacred Sister's Connection Circle that you are automatically opting in to Priestess Shananda's mailing list, which you may unsubscribe to at anytime!
Marketing Permissions:
We utilize the information provide on this form to keep in touch with you to provide updates on future offerings via EMAIL. You may also receive occasional emails about promotions, new products and important updates to keep you in the loop on new and upcoming classes, and courses etc..
By signing up for Sacred Sister's Connection Circle, you acknowledge that the information you provide will be processed in accordance with our Privacy Policy.
* * * EVENT "LOCATION" WILL BE GIVEN TO REGISTERED GUESTS * * *
* * * Disclaimer - Although we gather to hold sacred space for sharing, and connection, this is not a Therapeutic Counselling or Support group and is not suitable for those who may be suffering from any mental health diagnosis, or in need of immediate Mental Health support. We can assist with references of a licensed professional if needed.