Description

Sacred Presence - A Mystical Journey
A
Residential Retreat from Light Upon Light Sufi Center
September 16-18, 2016 Friday-Sunday in Rochester, MN
Assisi Heights Spiritual Center
"Only Your presence revives my withered heart. You are the candle that lights the whole world and I am an empty vessel for your light." Mevlana Jalaluddin Rumi
Dances of Universal Peace and Sufi Teachings, including Dhikr, the music and prayer ceremony of Divine Remembrance with
Retreat Leaders
Rev Murshida Tasnim Fernandez & Imam Bilal Hyde
What others say about these retreats:
"I found myself living at a higher vibration, which lasted at least a week."
"I felt as if I had been genuinely, emotionally fed."
"It's like living in the angelic realm while still on earth."
"It's hard to convey what a good party it is!"
More comments on what to expect:
A radical expansion of consciousness

Practical demonstration of how to be fully human, with these amazing retreat leaders modeling it

"Body prayer as meditation, and peace through the arts" - Dr. Neil Douglas-Klotz
Retreat Leaders:
Imam Bilal Hyde, founder of the Nurani Institute, is a profound scholar, powerful dhikr leader and co-author of Physicians of the Heart: Sufi Guidebook to the 99 Beautiful Names Of Allah. Samples of his events include, "The Heart of Love's Secret Ecstasy," "Reintroduction to the 100 Steps of Love on the Mystic Path of Sufism," "Arabic Grammar and Pronunciation and Quranic Tafsir" (insightful interpretation) and "Dhikr of the Two Niles". Let's see what he has for us this time!
Rev. Tasnim Fernandez, co-founder of the Center for the Dances of Universal Peace, taps a lifetime's immersion in world religions to guide, teach, and train Dance leaders, Sufi students and Universal Worship ministers. A Representative, Center Leader, Healing Conductor and Siraj (senior minister) with Inayati Order, she is also director of the Church of All and a trained semazan in the Mevlevi Whirling Dervish tradition.
Details:
Friday 10am-9pm, Saturday 9am-9pm, Sunday 9am-12pm
Assisi Heights Spiritual Center, Rochester, MN
You're welcome to join us for the entire weekend, an evening or for a day (Friday or Saturday).
Retreat Cost: $300. Early Bird $280 by 8/15/16. (More details for those not able to come for the entire retreat can be found on the ticket descriptions). Retreat tuition includes meals, but not lodging.
GOOD NEWS! Lodging at the center now has several more rooms available as (as of August 24, 2016).
If you prefer, or if these extra rooms fill up, we have set up a block of rooms at the nearby Country Inn & Suites at a discounted rate of $89 per night. Each room has two queen beds, so that it's possible to split the cost with a roommate.
You must call to make your own reservation if you choose the hotel, and ask for the "Sufi Retreat" room rate. Rooms have a mini fridge, microwave and include breakfast.
HOTEL INFORMATION:
Rochester Country Inn & Suites
4323 Hwy 52 North & West Frontage Road
Rochester, MN 55901
+1-507-285-3335
General Manager: Rick Donohue
Hotel Email: rochestercis@tmihospitality.com
Hotel Website: http://www.countryinns.com/rochester-hotel-mn-55901/mnroches
If you prefer something else, these are two others in the northwest part of Rochester, and anything off of Hwy 52 North is also a good choice.
Hampton Inn

Hawthorne Inn & Suites
Questions about registration? Contact Aziza (Kay Grace) at kaylgrace@gmail.com or 612-568-8304
Transportation, special dietary needs or other needs not covered on this page? Contact Marion at 507-398-6028 or marioncoit@hotmail.com
There are very limited partial scholarships available, but these must be pre-arranged with the Light Upon Light Sufi Center before registering; please email Hakim for details (johnhakimbushnell99@gmail.com).
Organizer of Sacred Presence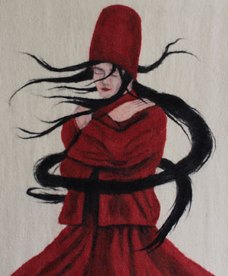 Representing Two Orders
We follow the principle that "there are as many ways to God as there are human souls." We move in two directions: horizontally outward to embrace wider and wider visions of community among all beings, and vertically toward the heights of Divine Awareness and the depths of Inner Reality (which are one and the same).
Friends within our community walk many paths: traditional and modern Sufism, Islam, Hinduism, Judaism, Christianity, Buddhism, the Red Road of the Native Americans, and more. Our common thread is participation in Divine Reality, the living landscape of the soul and spirit, which includes this beautiful Earth and all authentic sacred paths. All are welcome!
Visit our website to learn more:  Light Upon Light Sufi Center