Join us for a revolutionary virtual psychedelic summit exploring the globalization of plant medicines and practicing Indigenous reciprocity
About this event
Sacred Plants in the Americas II
April 24th-25th, 2021
This global virtual summit will bring together Indigenous leaders from throughout North, Central and South America as well as researchers, practitioners, community builders and other experts from around the world. We will discuss the potential benefits and harms of the globalization of psychedelic plant medicines and explore how we can offer reciprocity to honor the Indigenous cultures and traditions that these medicines come from. It is vital that members of the psychedelic community help support Indigenous groups and the traditional spiritual and ecological knowledge they preserve and practice. This gathering is a follow-up to our conference, Plantas Sagradas en las Américas, held in Mexico in 2018. Like our previous conferences, this event reflects the mission of Chacruna by applying a multidisciplinary approach for creating intercultural dialogues and building bridges between Indigenous traditions and mainstream psychedelic science and policy. Indigenous voices have often been marginalized in the contemporary psychedelic conversation, and this event seeks to spotlight these voices and the invaluable wisdom they carry. We will explore how psychoactive plants have been used throughout history and in different geographical areas, as well as their use and active compounds in multiple contexts; including scientific research, empirical experience, cultural manifestations and the ways in which the state has administered these practices. Presentations will address the traditional and modern uses of various psychoactive plants and include a diverse range of perspectives and fields of knowledge. In doing so, this conference invites us to rethink dichotomies such as sacred vs. profane, modern vs. traditional, legal vs. illegal, and natural vs. artificial, thus bringing much-needed complexity and nuance to the mainstream conversation.
In parallel with this event, Chacruna will launch its new Indigenous Reciprocity Initiative of the Americas, a comprehensive online resource that will allow people to connect with and donate to grassroots Indigenous nonprofits and community initiatives at the local level.
Scholarships Available: Apply Here
Conference Sponsors:
Gold Tier: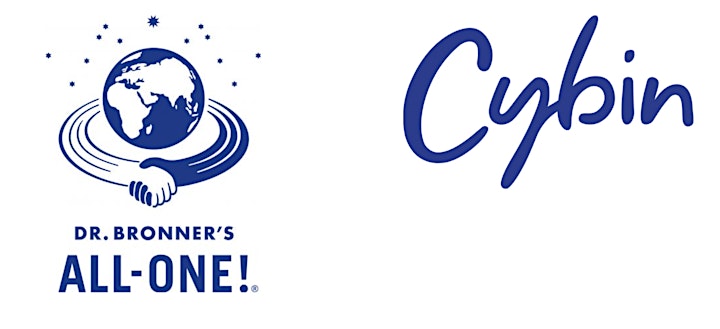 Silver Tier:

Bronze Tier:

Supporting Tier:

Community Partners
Bioneers, Botanical Dimensions, Nierika, North Star, Psychedelic Seminars, Psychedelics Today, Sage Institute, San Francisco Psychedelic Society, Source Research Foundation, Synergetic Press, Wixárika Research Center, Fluence, Heroic Hearts Project, Horizons, OPEN Foundation, Plataforma Brasileira De Politica De Drogas, Plant Medicine Coalition, Psychedelic Support, Maloca Internacionale, Psychedelic Society UK, Limin Foundation, Psychedelic Bar Association, Lucid News and Reconsider.org.
Sponsorship Opportunities Available (Scholarship Application Now Closed):
Sponsorship helps Chacruna to make this conference affordable and accessible to the public and ensures a diversity of speakers and voices are heard. Sponsors receive recognition for their support of Sacred Plants in the Americas II at the event, on our social media channels, on our conference website, and in the video recordings of the event. All sponsorship donations are tax-deductible.
Disclaimer: Chacruna is not endorsing sponsors regarding their mission or activities. Sponsorship does not include any decision-making influence on the content of any Chacruna event or publication, or any decision-making authority regarding Chacruna policies or actions. Every individual can and should make their own determination on the credibility or value of each sponsor and we solicit your respectful feedback regarding any concerns. The inclusion of links to other sites does not necessarily imply a recommendation or endorsement of the views expressed within them. Although legal issues will be discussed at the conference neither Chacruna nor any of the speakers are providing legal advice to participants. All conference presentations and materials are educational in nature. Chacruna does not advocate any entity violate state, federal, or local laws.
Please email Josh at: events@chacruna.net with inquiries regarding sponsorships. (Scholarship Application Now Closed)
Information on Continuing Education Credit for Health Professionals
CE credits for psychologists are provided by the Spiritual Competency Academy (SCA) which is co-sponsoring this program. The Spiritual Competency Academy is approved by the American Psychological Association to sponsor continuing education for psychologists. Spiritual Competency Academy maintains responsibility for this program and its content.
The California Board of Behavioral Sciences accepts CE credits for LCSW, LPCC, LEP, and LMFT license renewal for programs offered by approved sponsors of CE by the American Psychological Association.
LCSW, LPCC, LEP, and LMFTs, and other mental health professionals from states other than California need to check with their state licensing board as to whether or not they accept programs offered by approved sponsors of CE by the American Psychological Association.
SCA is approved by the California Board of Registered Nursing (BRN Provider CEP16887) for licensed nurses in California. RNs must retain this document for 4 years after the course concludes.
SCA is an approved CE provider for National Board Certified Health and Wellness Coaches (CEP Number 100196)
For questions about enrolling in CE or receiving your Certificate of Attendance, email events@chacruna.net
For other questions about CE contact David Lukoff, PhD at CE@spiritualcompetency.com
Date and time
Location
Refund policy
Organizer of Sacred Plants in the Americas II
The Chacruna Institute for Psychedelic Plant Medicines, an organization founded by Brazilian anthropologist Dr. Bia Labate, produces high-quality research on plant medicines and psychedelics, and helps propagate academic knowledge in more accessible formats. We educate the public and create cultural understanding and legitimacy regarding these substances so that they may cease to be stigmatized and outlawed. Chacruna also promotes a bridge between the world of plant medicines and the emergent field of psychedelic science, between "traditional ceremonial use" and clinical and therapeutic settings, bringing the knowledge and perspectives of the social sciences to health care professionals and practitioners of psychedelic- assisted therapy. Finally, we foster cultural and political reflections on the field of psychedelic science and facilitate conversations about controversial topics that have been simmering on the sidelines as psychedelics go mainstream.