Sacred Plant Medicine Transformational Retreat in Peru (June 02 to June 11)
Description
Thank you for your interest in the Sacred Plant Medicine Transformational Retreat in Peru (June 2 to June 11). This will be one of the most extraordinary experiences of your life. I acknowledge you for taking on your life, learning and healing in such a powerful way. Its truly an honor to guide people through such a beautiful transformation in their lives. What we will experience together is very special and the better prepared you are body, mind and spirt to have the breakthroughs and healing you are looking for the better your experience will be.
Transformational Retreat Package (9 days 8 nights Stay - June 2 to June 11)
(5/26 Fly from the US to Peru, 5/27 Arrive in Peru and boat ride to Lakshmi Ecolodge and Holistic Spa)
Airtickets (round trip) required: US to Lima - Lima to Iquitos
6 Plant Medicine Ceremonies in 2 Retreats Experience
- 8 days and 7 nights staying in a luxury and original healing center designed for beauty and love
- 1 day and 1 night staying in a rustic jungle retreat where the only place in Peru has Noya Rao tree, aka " the Glowing Tree" or the "the Flying Tree".
- 4 traditional Ayahuasca Ceremonies by a Shipibo shaman (During the night) at Lakshmi Ecolodge
- 1 special Ayahuasca ceremony mixed with Noya Rao, by the owner and the master shaman at Ayahuasca Foundation.
- 1 San Pedro Cactus Ceremony (During the Day)
- 4 Plant Floral Baths
- 4 Plant Vapor Baths
- 1~2 Pre-ceremony geen drink deep cleasing medicine
- 3 types of powerful peruvian plant medicine for cleansing and busting immune system (Shiric Sanango, Chuchuwasa, and Ajo Sacha) - Optional
- Participating in Ayahuasca, San Pedro, and Floral Baths making process with in-depth learning about the plant medicines
- An introductory class and learning about Shamanism and plant medicine.
- Professional Shamanic Consultations in group and private
- Fully supported daily integration discussions and counseling
- 1~2 professionally facilitated Transformational Breath workshop and Guided meditation with Mina Erosa, a certified Transformational Breath faciliator.
- Massage on Site (Additional Fee) $25/session
- Freshly made organic ayahuasca dieta meals included daily
- Nature Walk to learn of local plants
- Boat trip to the National Park to see Pink Dolphins and local animals and plants
- Fishing and Swimming in the Amazon river
- Fun group activities and entertainment
- Visting a local village and Gifts and Love Sharing with native children (Please bring some gifts for kids, such as school supplies, toys, or clothing)
- Visiting Noya Rao, aka " the Glowing Tree" or the "the Flying Tree"
- Transportation to lodges and events once in Iquitos
- Free initial phone consultation
- One complimentary pre-trip individual customized consultation and prepration after registration
- Two complimentary online group discussions and conference (before and after the trip)
- After trip social media group for continuing the integration and network.
*Please bring ENOUGH CASH, amazing hand made or hand painted shamanic art pieces and jewleries are avaiable for sale.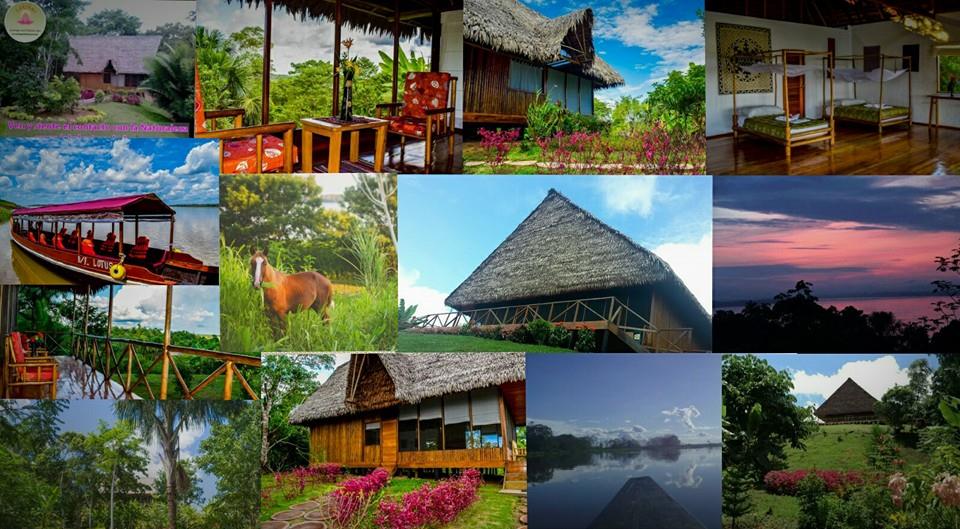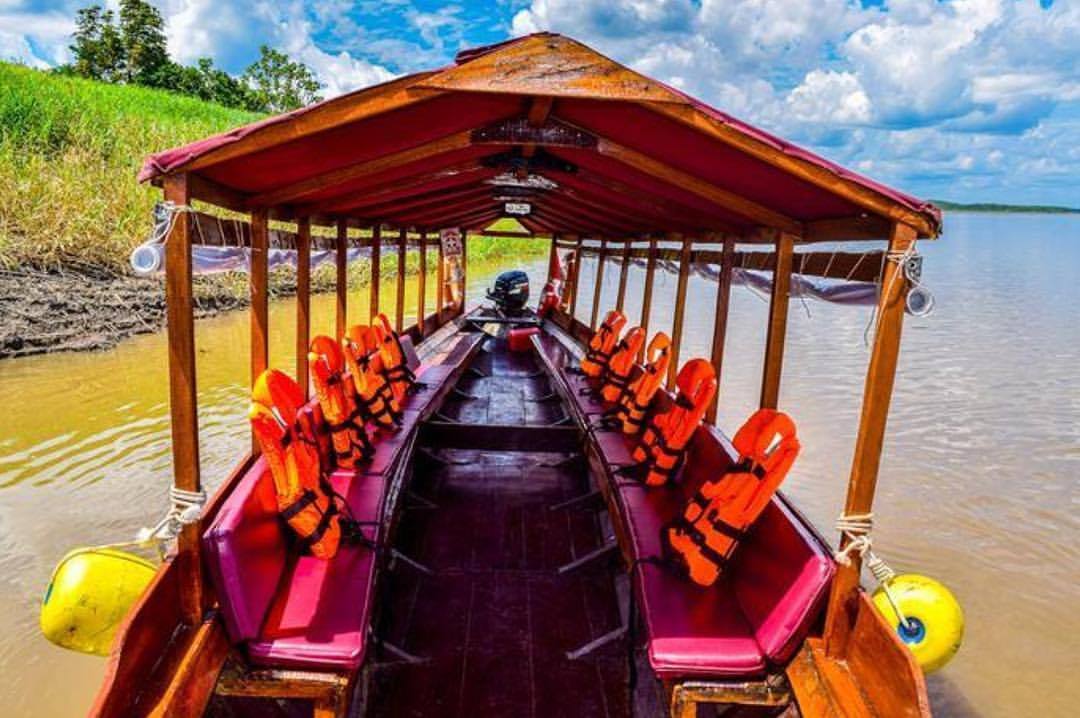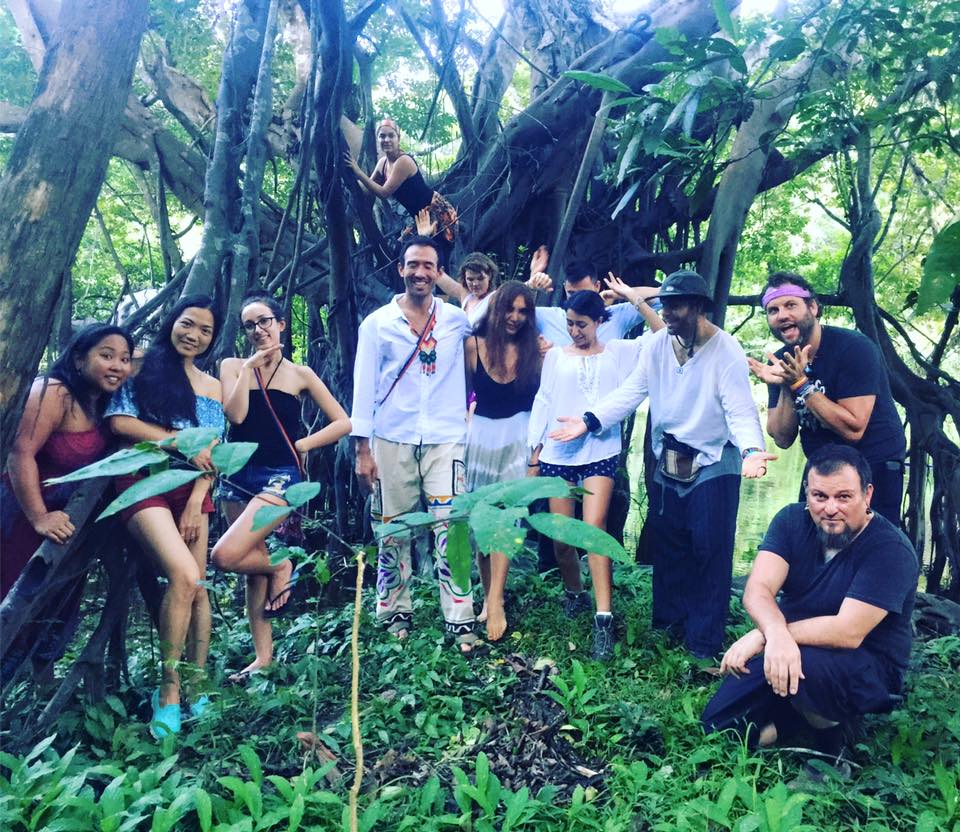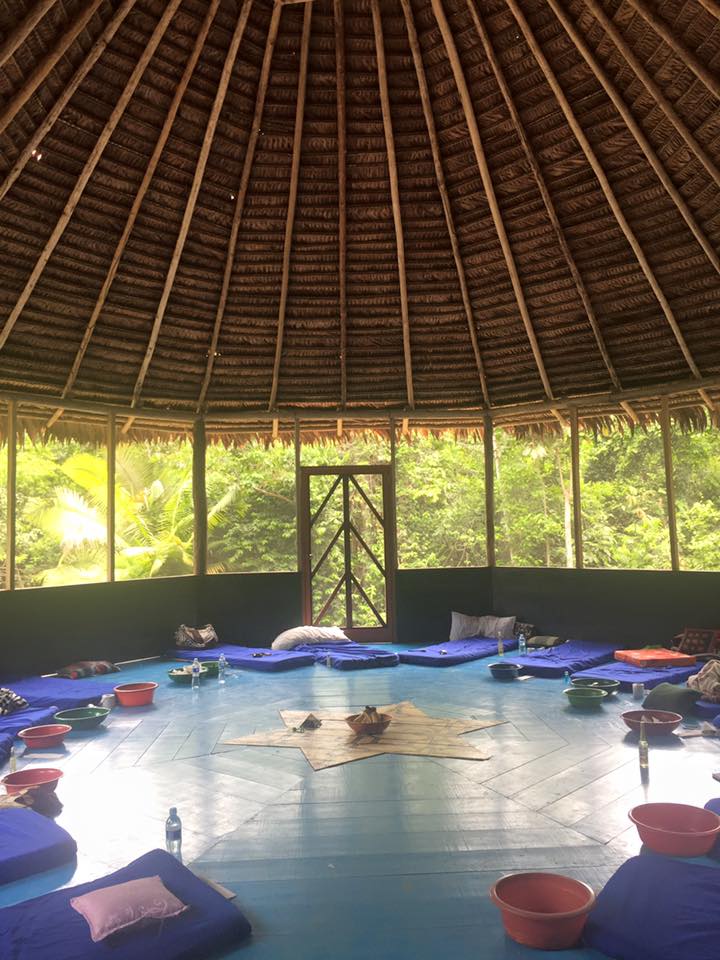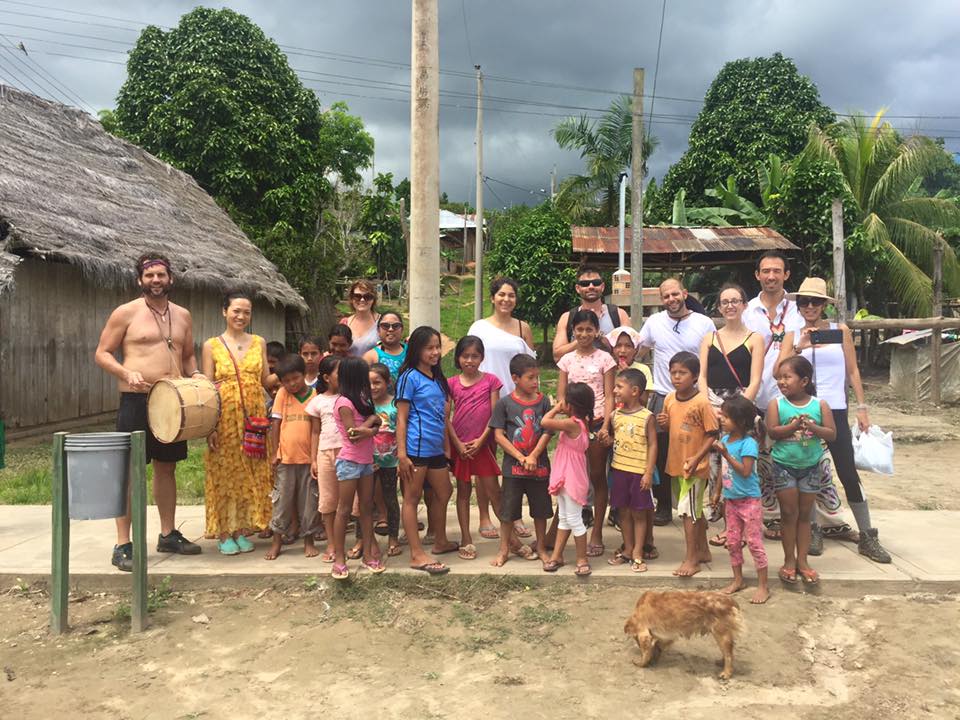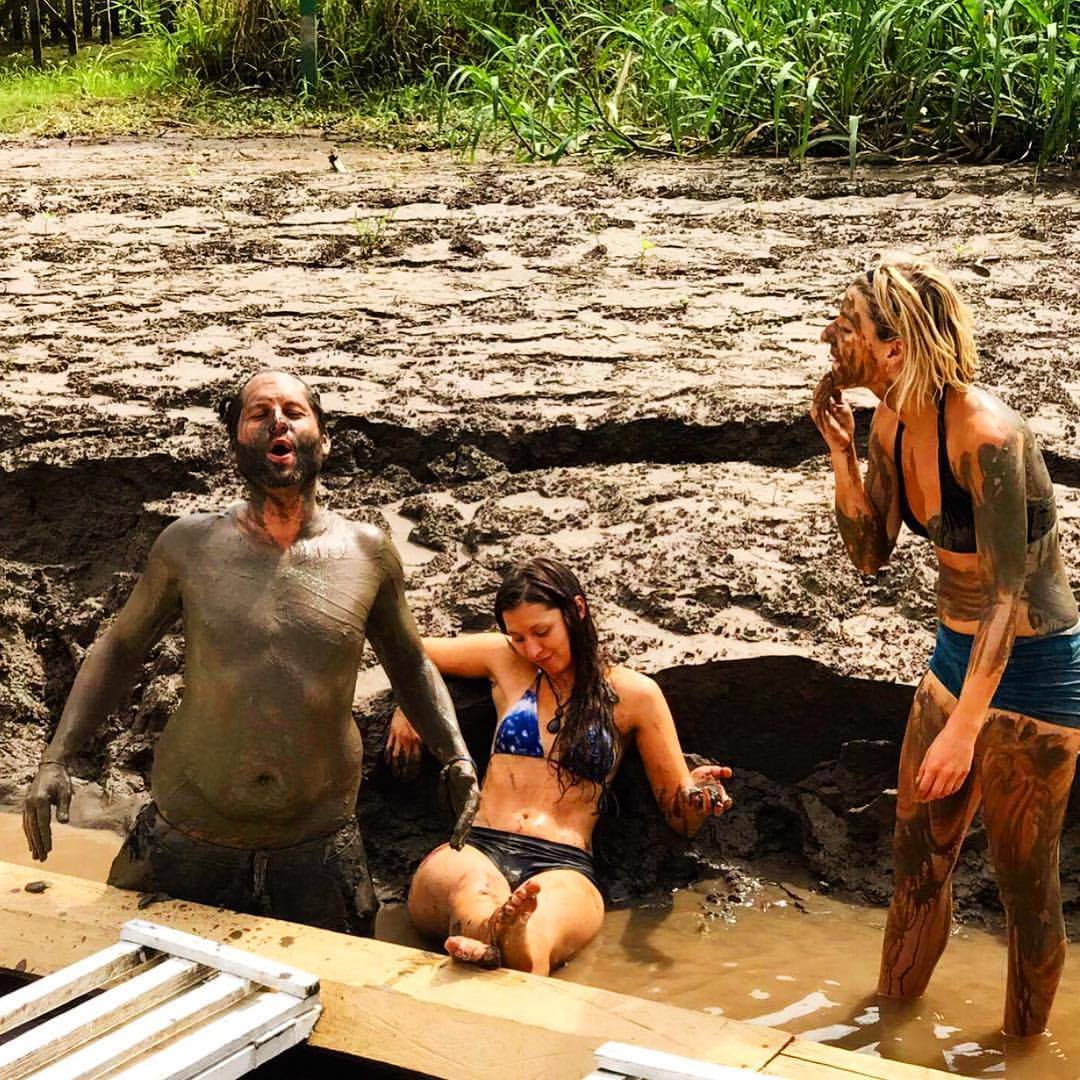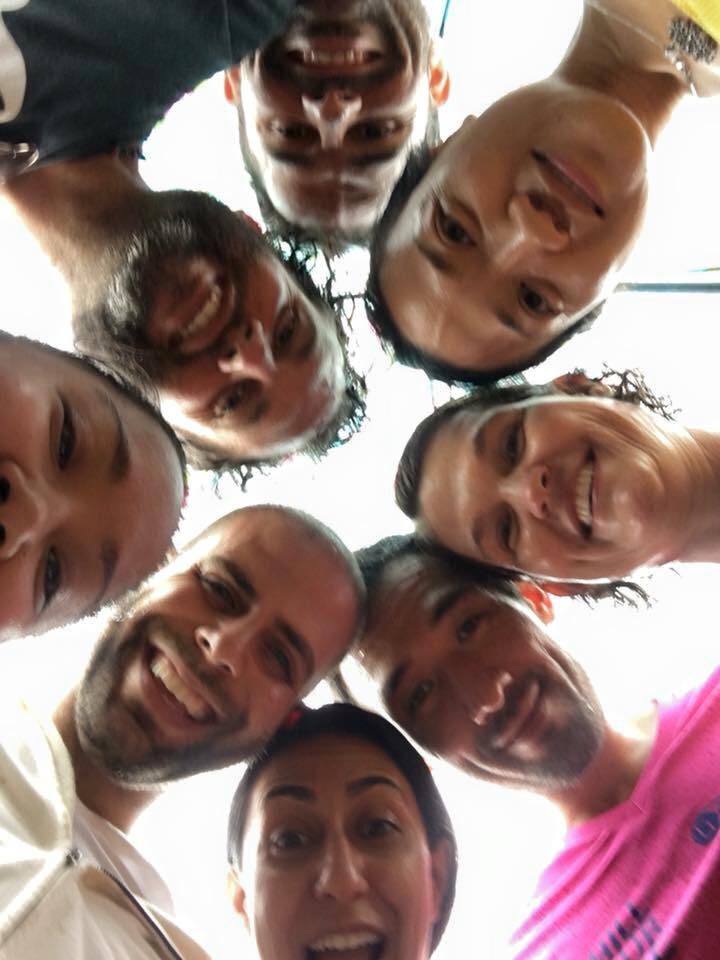 Our shamans and faciliators - We will hold 4 Ayahuasca ceremonies led by our gifted Shipibo maestros (shamans) who have over 30 years of healing experience with strict plant diet.

The Lodge and Healing Space - The healing cener is located in the Amazon, in the Pacaya Samiria National Reserve and right on the river. Many find that working with Ayahuasca not just in the rainforest, but by the water, is a particularly profound and healing experience. We work with highly qualified shamans with decades of experience and facilitators who have worked with the medicine for years to help guide you on your journey. Your healing, health, and happiness is our first priority.
The Support System - We also provide both pre and post ceremony healings and counseling in group or in privide when necessary, complimetory education in shamanism and participating in making medicine, shamanic breathwork, professional shamanic counseling, full support with love and care.
Our Unique Group - All of our participants are carefully selected indivually to ensure the overal energy of the group is positive and uplifting with good allignment. We have no more than twelve participants in this retreat to make sure every participant receives the deepest and most profound amount of healing possible and truly individualized care and attention.
The Unique and Fun Actvities in the Jungle - Ayahusca healing could be changllenging sometime, but we are striving to focus on the actitives that promote love, light, beauty, gratitue, and joy to bring out the best of our true beings in the real life.
Our Healthy and Delicious Food - We are also very focused on homeopathic healing and healing with food. You will find our Ayahuasca menu to be very health conscious, including green juices and many super foods. Vegetarian and Vegan diets can be catered to. (Please tell us in advance of any dietary restrictions or allergies and they will be accommodated.) Our retreats aim to provide deep emotional, spiritual, and physical healing in a beautiful and safe environment to create a lasting change in people's lives.
Optional Tour with the Group
June 4~June 7, We are also planning to have an epic 3 days tour to visit Cusco, Machu Picchu, and Sacred Valley. (Not Included in the Retreat but you are welcome to Join us)
All Airtickets are not included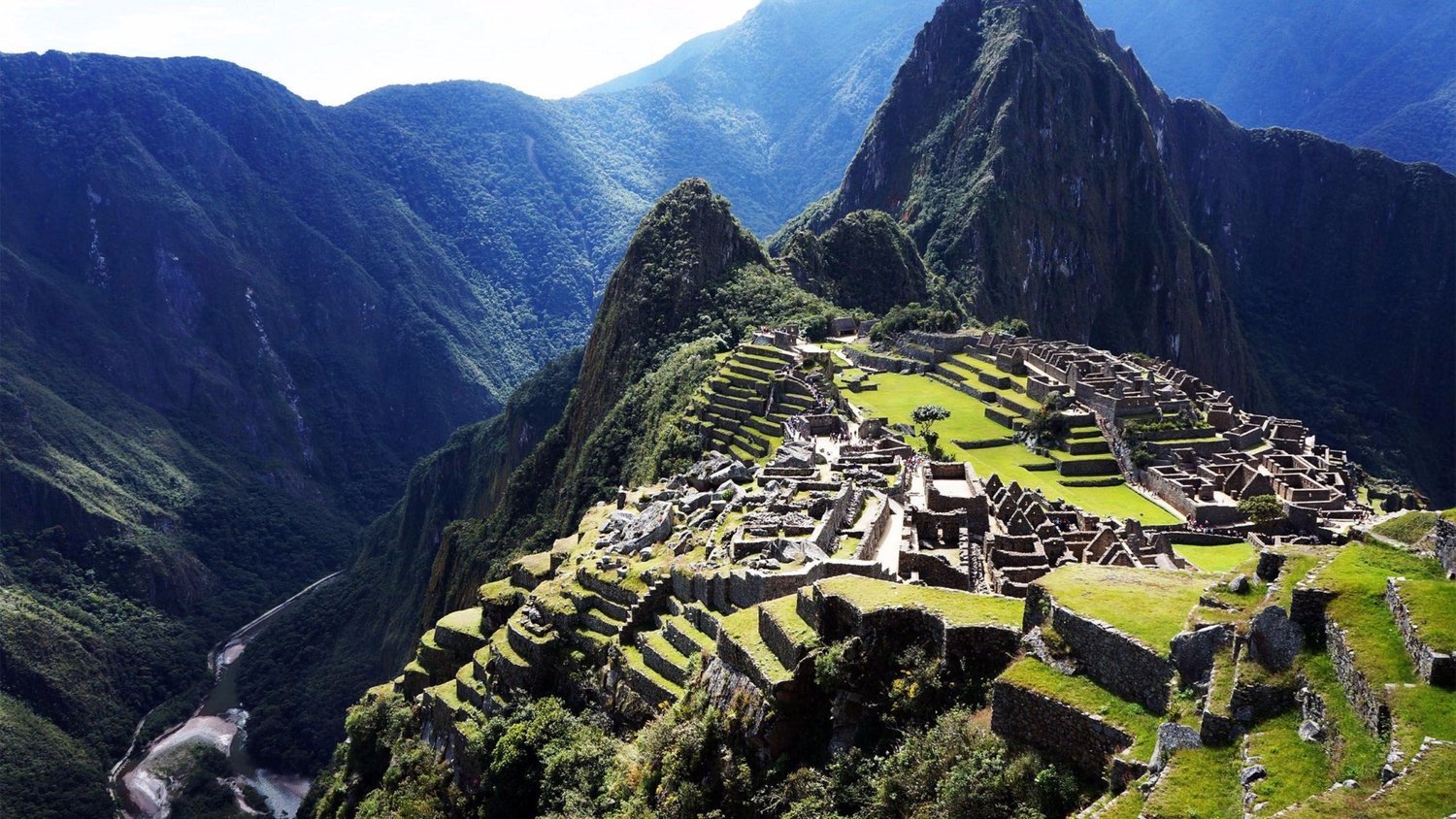 ---


Deposit and Payment
Suggested Donation: $2,000~$2,200/person.
A minimim deposit of $1,000 will secure your spot by Feb 28, 2018.
$2,000/person - The remaining balance to be paid off by March 30, 2018.
$2,200/person - The remaining balance paid off by April 30, 2018.
Payments are best sent to via Pay Pal (onenesstent@outlook.com) or Venmo (mindy_cz) and a receipt email will confirm your attendance and payment.
Refund Policy
No refund will be provided since all the payment will be compensated to the healing spa in peru, the shamans, the staffs, as well as the medicine. Therefore, please take a serious considation and full commitment to the trip and the healing experience before making the decision. We will provide you an rememberable experience, but please also excerise your own due dliligence, do your own research on ayahusca healing, consult your medical doctor of any health concerns you have, and contact Mina Erosa for any additional program related questions. Once you decide to go, please follow the guidance and be communited to the diet and prepare yourself physically, mentally, emotionally, and spirually, and remember we are here to support you! If you have paid full or partial of the payment but have to cancel the trip due to any immergency, all your payment will be transfered to a future retreat/trip or transfer to another qualified participants referred by you.
Max people: 12/retreat
Liability Waiver and Medical Forms
Required to be filled out and submited upon registration
Important! You take your full responsility of your health safty and experience of the healing, so please disclouse your both phyiscal and mental health conditions, as well as to ensure to fulfill the diet and medical requirements pior to our trip.
---


Things to Bring and Things to Know
We will hold a min of two video conf calls before our retreat to get to know the other participants and give other vital information about the retreat and educate ourselves on how to best prepare for the experience. This will be a great opportunity to ask more questions and continue to prepare yourself for the trip. We will also have a facebook page for all participants that you can join as well. We create wonderful memories of a lifetime together and that will be a great way to connect with the group. I will help you coordinate your flights so that you are meeting up with the group and leaving on time. We will all meet in Iquitos (IQT) Peru for lunch at 2pm and leave from their to our first destination together. Please schedule your flight out of Lima some time later than 3pm on June 3rd or 7th 2018 (If choose optional tour) .
You MUST travel to Iquitos with CRISP, NEW US bills for any extra purchases you expect to make in Peru. No bills with tears are accepted anywhere in Iquitos, even in the banks. Any bills with tears will not be accepted. Please prepare and bring down the rest of your trip money in clean crisp bills. It is not easy to get more than a couple hundred dollars a day out of the ATM in Iquitos and once we go to the camp there will be NO access to ATM machines.
You will be in the rainforest. It is hot and humid most times of the year here. In March the temperature can vary some and and it can be slightly colder at night but a light blanket and sweater is enough to keep you warm. We do laundry at the camp a couple of times a week.
Here are some things we suggest packing:
Shorts
T-shirts
Long sleeve shirts
Long Sleeve pants
Underwear
Socks
Light sweater
bathing suits
hat
sunglasses
books to read, personal development books and books on plant medicine recommended.
art supplies – optional
flip flops
light shawl
Backpack
insect repellent- Diet free
sunscreen
flashlight and headlamp – very important- ideally with an LED red lamp
water bottle
raincoat or poncho
sweatshirt
bathroom items
travel alarm
No synthetic chemicals all natural deodorants etc for personal use
Reading and writing materials
Materials if you would like to draw.
Something to take pictures and video record your experience with
Black eye mask and ear plugs
Ayahusca Healing Diet and Preparation
We recommend that you abstain from the following foods prior to, during and two weeks after your workshop:
One Month:
Pork
Antidepressant medications "Obligatory as this can present a danger to your health"
Any other medications -prescription or over the counter
Two Weeks:
Alcohol
Marijuana
All street drugs (cocaine, MDMA, amphetamine, etc) – Obligatory!
One Week before:
Sexual activities of any kind, including masturbation
Refined sugars
Red meat
Junk foods
Salt or pepper
Sweets or chocolate
Oils (if you must use oil, use olive oil very sparingly)
Animal fats (lard, etc)
Fizzy drinks (including "diet" sodas, as these contain NutraSweet/Aspartame and other sweeteners), energy drinks, non-alcoholic beer
Chilies or other hot peppers
Ice, ice cream, or ice cold drinks
Dairy produce
Fermented foods
Additional Restrictions:
Avoidance of synthetic soaps, perfumes, toiletries, etc. We recommend Dr. Bronners soap
No prescription drugs during retreat if possible (please contact us with more information if you are currently taking any medication, especially antidepressants, blood pressure medication or antibiotics).
If female participants will be menstruating, then please inform us. Not compatible with pregnancy.
We are able to take you to town in case of an emergency. Please note that it takes a few hours to get back to town and we need to send some one with you if you must return to the states. We don't not encourage leaving the trip early unless there is an emergency. This is for the benefit of your full healing process and the integrity of the group and there will be no refunds.
Preparing for a trip to another country can be challenging, especially when you're going to the Amazon Rainforest. The Amazon Rainforest is not as intimidating as you might imagine, at least not the parts where you'll be going. It is quite rare to see a large wild animal, and if you do it will most likely be a monkey or a lizard. Here are the answers to many questions that people have about traveling and what to expect when they get to Iquitos and the Amazon Rainforest of Peru…
It is not required to get any vaccinations in order to travel, however you may wish to get a yellow fever vaccination as a precaution, and getting vaccinated for Hepatitis A
and Rabies is something to consider as well. I personally have never been vaccinated and most people don't get them but it's something you might want to consider.
We do not recommend that you take anti-malarial medication, as it sometimes reacts with the the medicine in an undesirable way. It is incredibly rare to contract malaria in the areas where course participants will be visiting or staying.
You do not need a visa to visit Peru, but you do need your passport, which allows for up to a six month stay in Peru. It is a good idea to make a photo copy of your passport, which you can carry with you in Iquitos.
There are many bank machines in Iquitos, so you do not need to carry a large amount of cash with you, or to purchase traveller's checks. Bank machines dispense both US and Peruvian currency, and it is easy to exchange both Dollars and Euros for Peruvian Soles.
Only US Dollars and Euros can be exchanged in Iquitos, so if you have any other currency that you want to exchange for Peruvian Soles, you will need to exchange your money in the airport in Lima. That will be your only opportunity to exchange anything other than dollars or euros to soles.
Not many people in Iquitos speak anything other than spanish, so it would be a good idea to pick up a spanish phrase book and at least skim through it before arriving in Peru. Your course instructor is a bilingual translator, but it helps to know a little of the local language.
Drink more than enough water, because dehydration can sneak up on you in the Amazon, where the temperature is usually above 90 degrees Fairenheit (32 C), with high humidity as well. It is common to be dehydrated after travelling a great distance in an airplane as well so it is especially important to drink more than enough water to ensure that you are properly hydrated during your stay in the Rainforest.
There is no electricity at the camp during the day and only a few hours every evening. Plan accordingly.
We have a generator that runs at the camp in the kitchen for 2 hours a day. You may charge your phone, camera or electronics during this time. Please note that there is no or very little phone reception at the camp or internet. We will provide you with an emergency phone number for people to call in case they need to reach you. This number is for emergencies only and we discourage any calls that are not of emergency nature. This is your time to unplug. Please be respectful of this process and not making noise for others around you.
Looking forward to going on this advanture and Journey in Peru,
Mina Erosa
Contact us for a free consultation
Mina Erosa - 217.721.0476
---
Ayahuasca
Ayahuasca is a holistic, shamanic brew that is known for having incredible healing effects. Mentally, emotionally, physically and spiritually, it is an all around incredible natural plant medicine. Ayahuasca is not addictive, not a drug, has no withdrawal symptoms and leaves no toxicity in the body. Made from the vine ayahuasca and the leaf chacruna, medical research is now showing the effect Ayahuasca has on treating depression, anxiety, post traumatic stress disorder, panic disorders and recovering from trauma as well as a general increase in happiness, confidence, independence and ability to react differently to circumstances that may have once caused you pain. It also has been shown to improve creativity and cognitive abilities.
Ayahuasca helps to release patterns and habits that have formed because of painful circumstances in a person's life. It does this by "purging" certain things out of the body. It is why another name for Ayahuasca is La Purga or "The Purge".The purge can be physical; vomiting, diarrhea, yawning, crying, sneezing, laughing. It can also be emotional, a feeling that something painful has finally left your mind. All of this can happen when drinking Ayahuasca. In the purge, you can usually feel that something has been released from your body and soul. It is not the same as being sick.
Here at Lakshmi, we believe in holistic healing and Ayahuasca is considered to be the most powerful plant medicine in existence. The indigenous tribes of the Amazon that work with Ayahuasca say that she is a "Master Plant" or, the great teacher plant.
There is also a mystical aspect to Ayahuasca. Many people see visions, have episodes of past life regression, soul retrieval and it is also known for showing people their life's purpose. The word Ayahuasca is Quecha for Vine of the Soul or Vine of the Spirit. It is said to be a doorway into bridging a connection with higher states of consciousness and providing a connection to a world you may not have realized existed.
If you feel a dissatisfaction in life, Ayahuasca can be an amazing cure for many forms of dis-ease.
"Once you have tasted flight, you will forever walk the earth with your eyes turned skyward, for there you have been, and there you will always long to return." Leonardo da Vinci.
What our past participants say about the Ayahusca healing experience:
"For my whole life, I have never expected for this magical and supernatural moment that opens my consciousness to an entire new realm of reality, and makes me realize that I am divine full of wisdom and love. I am fortunate to be awakened and realized it within just a spark of the second and my reality have been transformed forever for better." Mina Erosa, professional holistic therapist, Certified Public Accountant,
"For the past 10 days of the experience, nothing short of, but just absolutely life changing, it doesn't even make sense that the amount of transformation that we packed together in a week, has cleared the deepest, the deepest trauma from my body, my mind, and soul, and I am getting super super clear of why I am here, and what I am here to do. This is the deeper than any work that i have done" Mike Hrostoski, life coach, public speaker, and investor
"Meeting the creator, meeting the energy, just viberating with it, knowing it is all inside of us, we all have a soul and we all have a purpose, and our body is just vassle, just to shine that light, your purpose and your gifts that we have. " - Certified Public Accountant, CPA practice owner
"Since we have been here, we have hiked the jungle, swam through the amazon, we forced our paths through the forests, we have petted the wild horses, and every night we've done deep richening ceremonies that slowly strengthen our body, mind, and spirit, and this has been a very beautiful and transformative experience. I am glad and grateful that this has happened and now i am going to bring that back for my loved ones". Dylan Watkins, entrepreneur and business owner
"What i discovered was that my whole life i never knew what Love was, that i was tricked, deceived that the false love was love. I was always confused and fogged my mind that the love i thought it was love hurt me. i realized i was open myself to this false love and i asked for it. When i realized it wasn't love, it was so easy to heal from there. I just want to be flooded my body with real love to heal, physically, mentally, and now my mind is so clear. I am so excited about life and just can't wait to go home to get my nails done and do amazing things.. hahaha..." Madison Simon, student