Sacred Lomi Gray Bear Lodge 2013 • Advanced Lomi Lomi & Ho'oponopono

Monday, May 27, 2013 at 4:00 PM

-

Friday, May 31, 2013 at 1:30 PM (PDT)
Event Details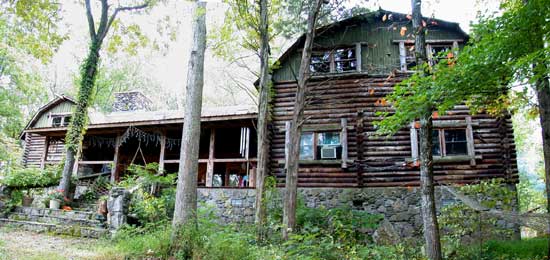 Gray Bear Lodge - Advanced Lomi Lomi & Ho'oponopono
In the tradition of our Advanced Training Reunions, those who have attended at least one or more of our 3 or 4 day workshops, a retreat, or the Level I & II weekend workshops are invited to attend!
Our intention has always been to hold a transformational space where you can practice and receive ritual Lomi sessions, deepen your connection to yourself and the divine, and share your journey, wisdom and Lomi Lomi expertise in the sacred circle. We create a celebratory mix of time on the body, time journeying into the unknown, time exploring our hearts and spirit - all while being nourished by the amazing land and the magical hot and cold springs of Harbin.
From our hearts, we offer this space as a tribal celebration. We have a vast, beautiful family of talented, heartfelt healers across the world. This is a chance to come together and support one another and our Selves on our healing journey. 
Earn: 32 Credit Hours through NCBTMB.
Dates: May 27-31, 2013
Stay overs:  For an additional $110 / night participants may arrive one day early or stay one day longer. Cost includes meals and accommodations.
Accommodations: The accommodations vary from private cabins to lodge rooms, shared rooms and dorm rooms. For specific details please call Sacred Lomi at (818) 865-8813 or Gray Bear at (615) 782-0469. 
Meals: Delicious food from local growers is prepared with love and attention to detail. Meals are primarily vegetarian organic with a focus on healthy protien. Meals begin with dinner on the 27th and end with lunch on the 31st.
Spouses: Due to limited rooms and available activities we recommend that you call us to discuss whether it is a good idea for your spouse or children to come.
Gray Bear Lodge Contact information
Gray Bear Lodge P.O. Box 682 Hohenwald, TN 38462 • (615) 782-0469
www.graybear.org
Getting There
Nashville is the nearest airport. The drive from BNA (Nashville Airport is about 2 hours. Leaving the airport, I65 South is the route which takes you to Gray Bear. For ride shares we recommend posting on Sacred Lomi's Facebook page.
Brushing Up
If you haven't been to a workshop in a long time and need some reminders, remember our DVDs are available. The DVDs include clear hands-on instruction on the back and front of the body, plus review sections, history and philosophy.
Accreditation & Certification:
NCBTMB 32 Continuing Education Hours plus a Color Certificate.
Sacred Lomi: Hawaiian Temple Bodywork is approved by the National Certification Board for Therapeutic Massage and Bodywork as a continuing education Approved Provider.
Presenters: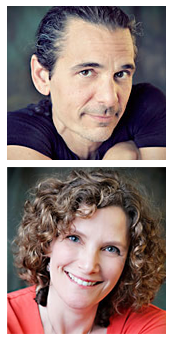 Tom Cochran spent eight years in Hawaii studying Hawaiian shamanism, the culture and the sacred art of Lomi Lomi. His deep love for the land and this powerful form of shamanic healing echoes through his teaching. "The land supports us in opening and remembering the majesty of our being and the power of our essence." For more about Tom...
Donna Jason is an filmmaker, teacher and writer committed to the transformational power of the creative arts. She has an extensive background in theater, dance, creative visualization and healing through the emotional body. "Our true essence always serves us. When we journey through layers of our identity, healing and accepting hurt places, we reconnect with our authentic self . It is our core self that we long for, that we're lonely for and that houses our truth, beauty and power" For more about Donna...
Attendee List
Sort by:

Date

|

First Name
When & Where

Gray Bear Lodge

Hohenwald, TN 38462


Monday, May 27, 2013 at 4:00 PM

-

Friday, May 31, 2013 at 1:30 PM (PDT)
Add to my calendar
Organizer
Sacred Lomi, LLC
Tom Cochran and Donna Jason, founders of Sacred Lomi, have been teaching workshops together since 1999.  Sacred Lomi is rooted in Hawaiian Temple Style Lomilomi, synthesizing ancient and modern practices for healing and transformation. "We embrace the integrated whole being - physical, emotional and energetic. By creating a sacred space of unconditional love, we invite you to completely let go and discover your core. We support you to clear old patterning and awaken the divine in your life, work, art and relationships." Through the art of Sacred Lomi we have created a world-wide 'ohana of like-hearted souls who are dedicated to bringing more aloha and kindness into the world through bodywork and Lomilomi.
Sacred Lomi Gray Bear Lodge 2013 • Advanced Lomi Lomi & Ho'oponopono