Get your camping gear ready for a fun-filled weekend of healing, rituals, classes and more. And get to Dallas for collective creation energy
About this event
Sacred Ceremonies of Self Love Weekend: Grand Rising KINGdom will be a weekend celebration of servants. We will experience kingdom as the realm in which God's will is fulfilled. Imagine a community where everyone showed up in their gifts and talents willing and ready to serve. Imagine a place where you can come and lay your burdens down and not be judged. A place where EVERYONE can find, receive and share love.♥️
Are you ready to serve? Email me for volunteer positions.
Few things...You cannot purchase a ticket for your friend. Allow your flow to connect to the ceremony you feel. Meet us on the frequency of love.
Find us on Facebook for the full itinerary.
We have 2 RV spaces left. 5.22.21 update
See you soon.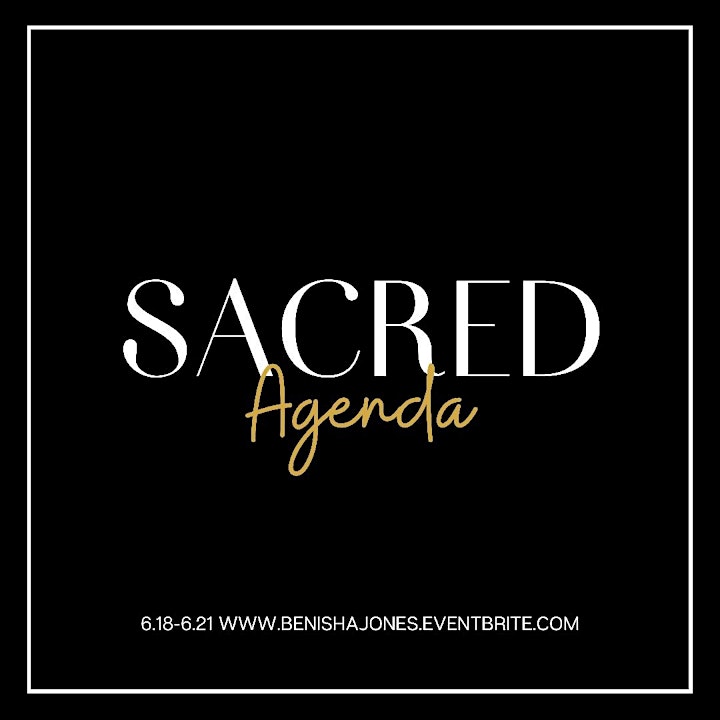 Grab your tents and tools! We are about to be COMMUNITY for the weekend.
Details below.⬇️
✨Friday 6.18
2pm Check in Lele Marie
5pm Happy Hour/Meet&Greet
7pm Oruko Amutorunwa Naming Ceremony Tamisha Stuckey
9pm Ancestor Welcoming Ceremony
10pm Where Love Meets Sex & Spirituality Lesa Sweeney
✨Saturday 6.19
830a Morning Wakeup Sounds (singing bowls)
9am Morning Meditation & Light Breakfast
10am Hiking & Sacred Tools Ikiesha Cotton
11am Park Exploration (paddle boats/beach/jet skis)
12n Spiritual Journey w/ (5-7 max prepaid) Vee V Will Williams
1pm Mansa Musa Ceremony Alvin Lay
2pm Abundance Ritual Ast ILandove
3pm TEEN ceremony
5pm Sacred Duality Ceremony Demetra Sands-Lowery
7pm Sacred Sensuality Ceremony Benisha Jones
9pm Trust the Process Under the Stars Jade Rogers
✨Sunday 6.20
830a Morning Wakeup Sounds (singing bowls)
9am Buffet Breakfast
1111a Soul'd Out Sunday SPECIAL GUEST Iv Amenti
(Sacred Movement &Divine Fatherhood lecture)
4pm Sacred Ceremonies Awards
9pm. Wine Down Sacred Sounds Acoustic Vibe Out Tyson Isaiah Evans Jasmine Eye Lady Holly
10pm Ancestor Guided Appreciation Meditation
Monday 6.21
830a. Morning Wakeup Sounds (singing bowls)
9am. Breakfast&Just Journal Benisha Jones
10am. Checkout
Schedule your spiritual baths with Shannon Livingston-Price ASAP, space is limited.
Schedule your sessions with Sybil Satterfield and Lady Holly, The Breath of Life ASAP. Again space is limited.
VIP tickets will have special services and sessions.