About this Event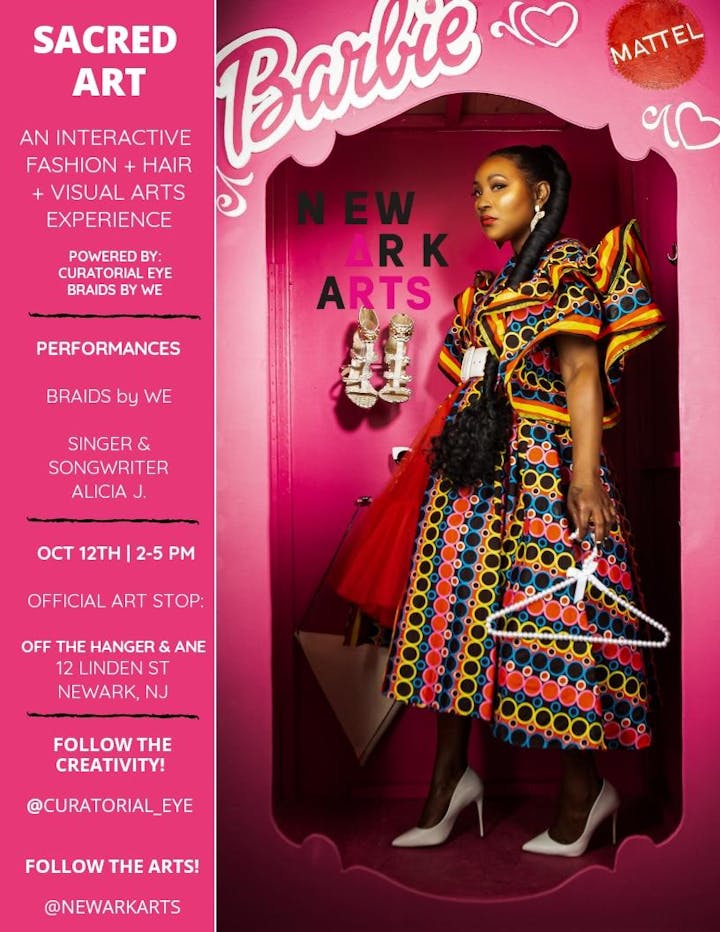 SACRED ART
An experiential exhibit designed to celebrate the beauty of black women.
It's no secret, there is a connection between women and their identity in the black culture as it relates to hair, fashion, beauty and art.
Join us as we explore everything in between and more.
ABOUT THE HOST:
Curatorial Eye. A storytelling style agency designed to #create stories through: Visual Arts, Creative Directing, Brand Styling, Closet Design and Creative Spaces.
Chief Curator: Lynette Lashawn from Curatorial Eye
Braid Artist: Jorina Slocum- Parsons from Braids by WE
Assistant Stylist: Jacqueline Smith (Styleheiress)
Performances :
Braids by We
Singer/Songwriter - Alicia J