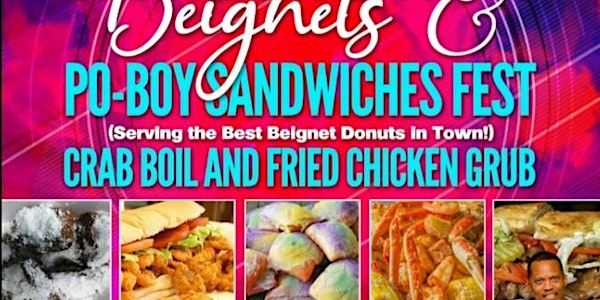 Sacramento's Crab Boil & Fried Chicken Grub
A Community Event for "It Takes a Village to Raise our Children Programs" Sacramento
Date and time
Sunday, May 28 · 11am - 7pm PDT
Location
Town Brewery 1210 66th Street B Sacramento, CA 95819
About this event
We been advised to postpone due to the expanding Monkey pox break out. We will wait till this calm down. Our next event is Sunday May 28, 2023 Memorial day weekend.
Sunday May 28, 2023 Memorial day weekend.
Location: Tower Brewery, 1210 66th Street, B, Sacramento CA. in their parking. Enter through the building and come to the parking lot.
This is a fundraiser for Queens of Africa United International Foundation USA, a non profit organization in Sacramento that virtually assist children, youth, elderly, homeless in varies distress situations.
Crab Boil and Fried Chicken Grub
Adult Serving $65.28, includes processing fee
Youth Serving 6-12 years $38.77 includes processing fee
Sorry no refunds, all are pre-ordered 
Featured Po-Boys
💢Beignets New Orleans Style Po-Boys Fried
Shrimp, Oysters, and Fish and Award Winning 💢Beignets Donuts
💢Suga Q's Filipino Southern Catering, 💢Filipino Po-Boy
💢Queen Mama Alaina's Kitchen Vegan Po-Boy
Fried Mushrooms, Fried Caulflower, Boudin
💢Soul on the Roll Award Winning Chicken Po-Boy
💢Vendors: Papparazzi, Tupperware
💢Live Entertainment, Steve Kimball and Band, R&B DJ Barney B
💢Beer and Daiquiris buy with Town Brewing
💢Tickets on sale purchase on Eventbrite, redeem for one mini side (red beans, greens, mac & cheese etc., with Beignets Food Vendor while supplies last
💢Info: vendorspopupevents@gmail.com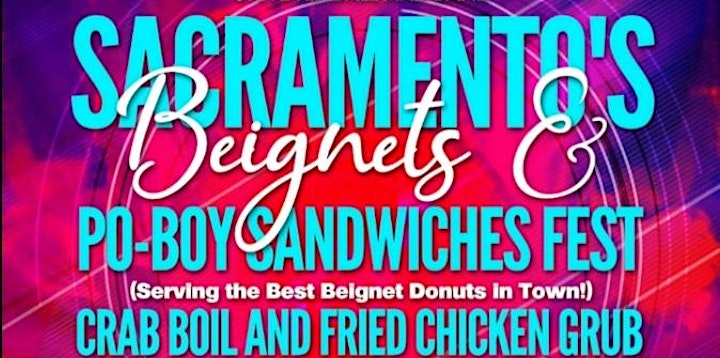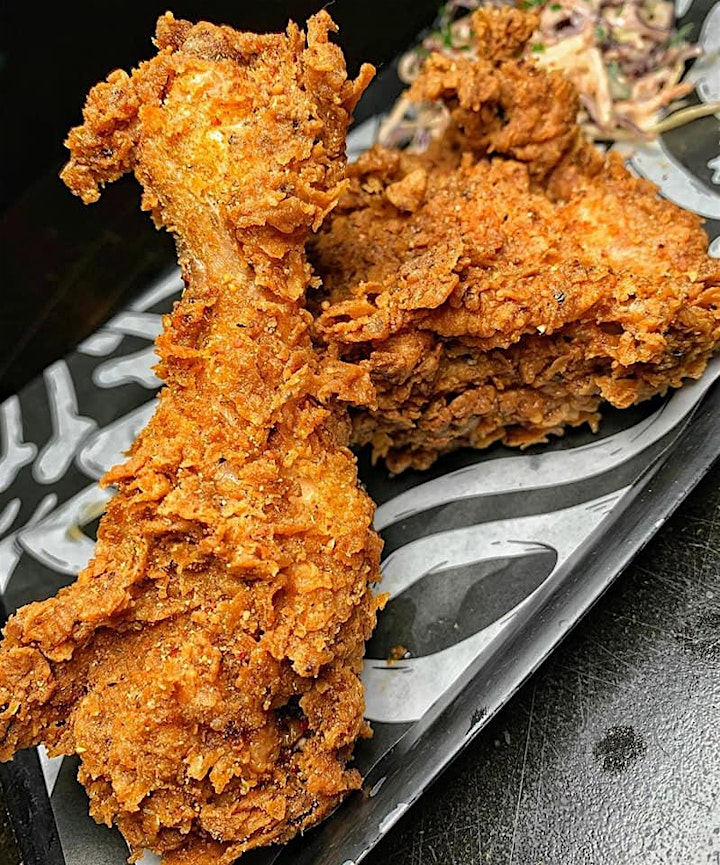 We are serving Dungeness Crabs and King Crabs (King Crab limited) and your own tray!
Crabs Boil and Fried Chicken Grub
Sunday May 28, 2023 Memorial day weekend.
Tickets on Sale Now!
Come get your Grub on at our 4th Annual Crab Boil and Fried Chicken Grub, Enjoy Sauteed Crab, Shrimp, add lobster or Crawfish extra, than your choice of All you can eat Fried Chicken or Fried Fish, than wash it down with a cold beer, or our fruity lemonade or our fruity wine, than make room for some delicious peach cobbler, or banana pudding or rum bread pudding, while listening to some oldie but goodie music! Kids welcome
Contact to be a vendor vendorspopupandevents@gmail.com
916-477-4171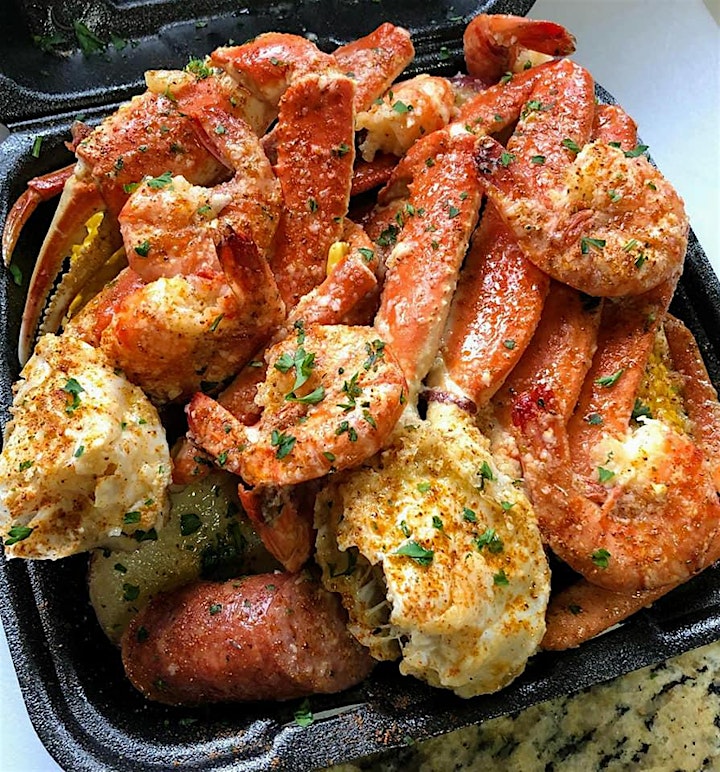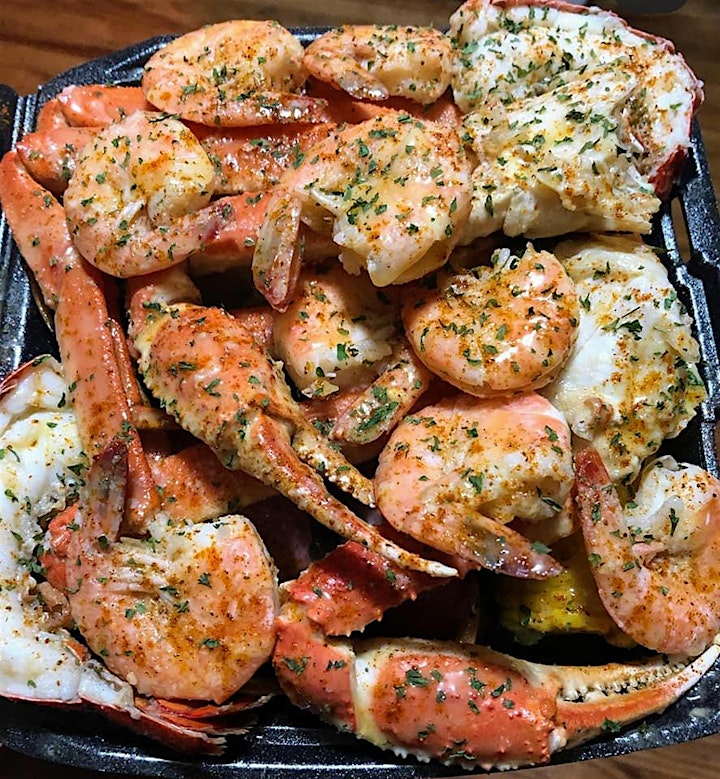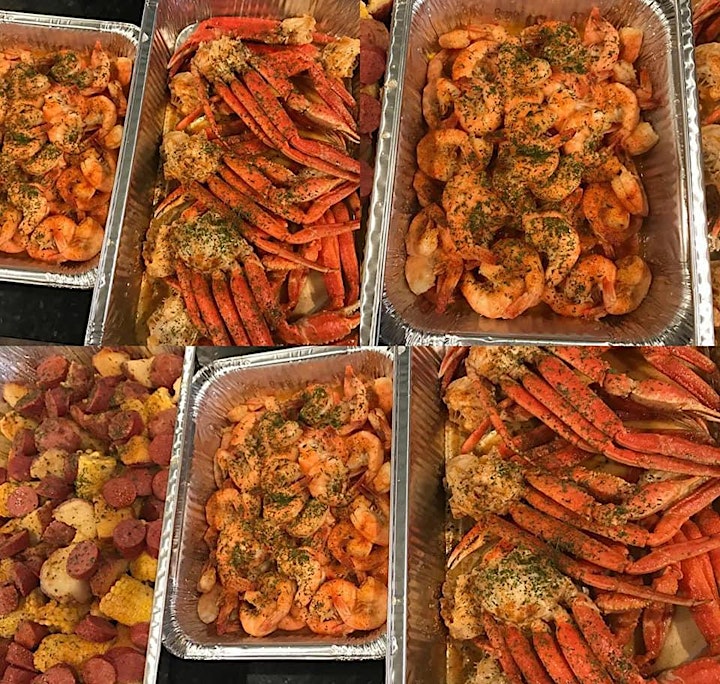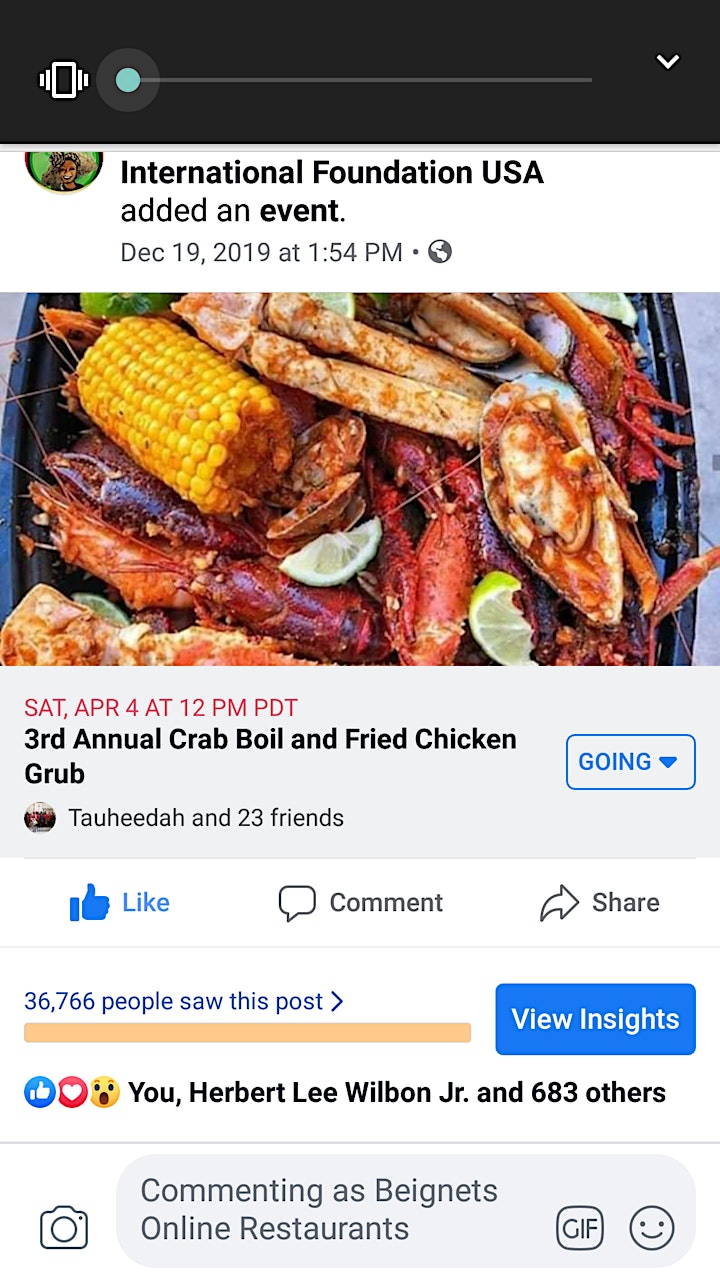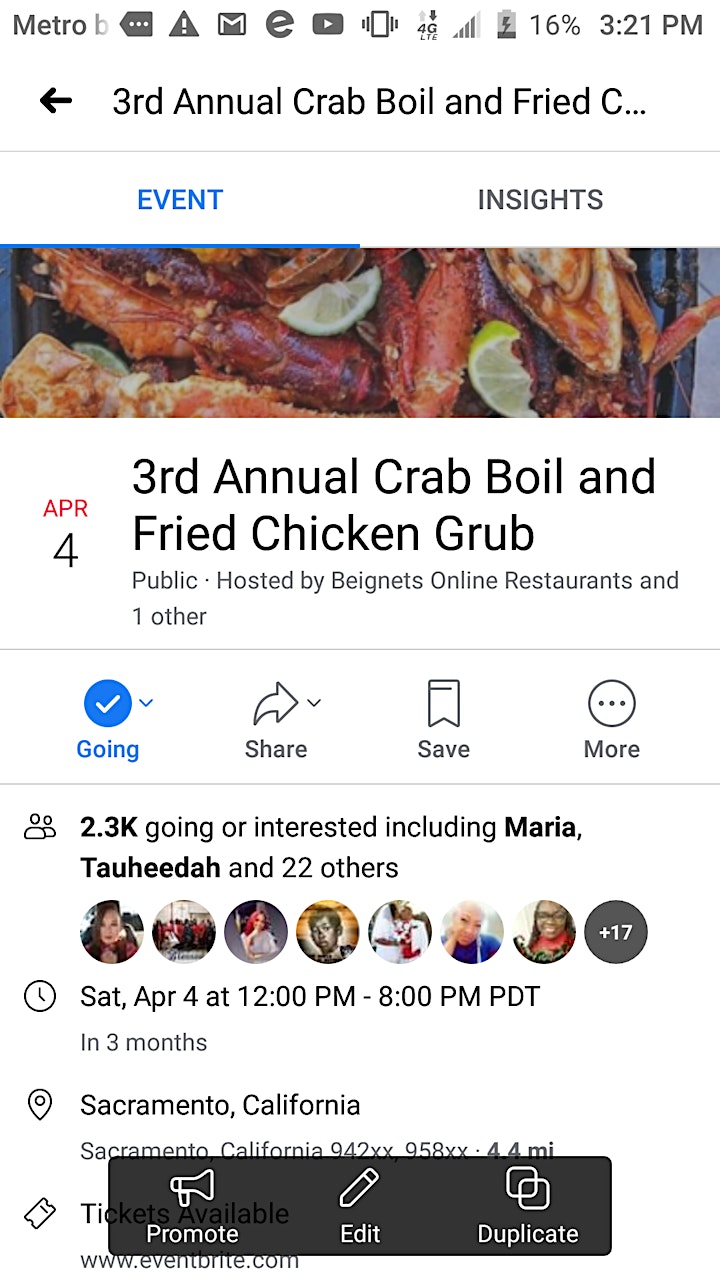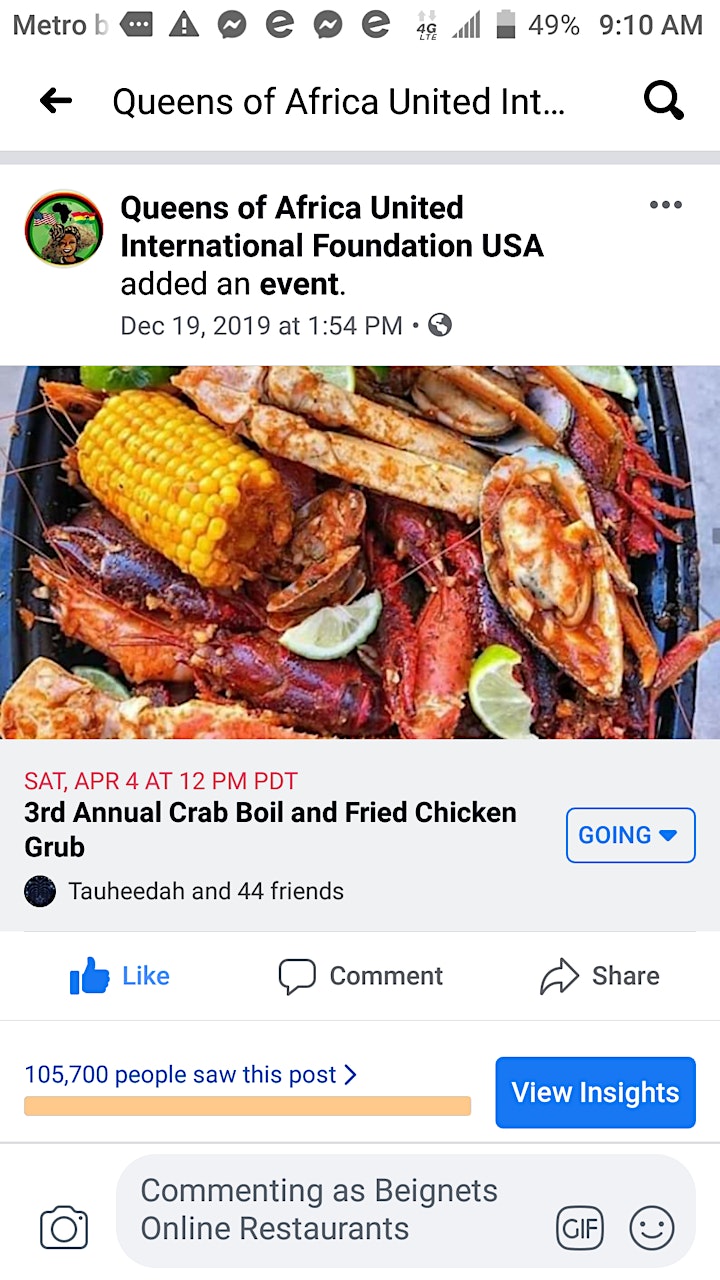 SORRY NO REFUNDS, IF YOU CHOOSE NOT TO ATTEND OR CANNOT ATTEND, FUNDS ARE USED TO PAY EVENT EXPENSES, IF YOU NEED A TAX DEDUCTION FOR NOT ATTENDING, PLEASE EMAIL US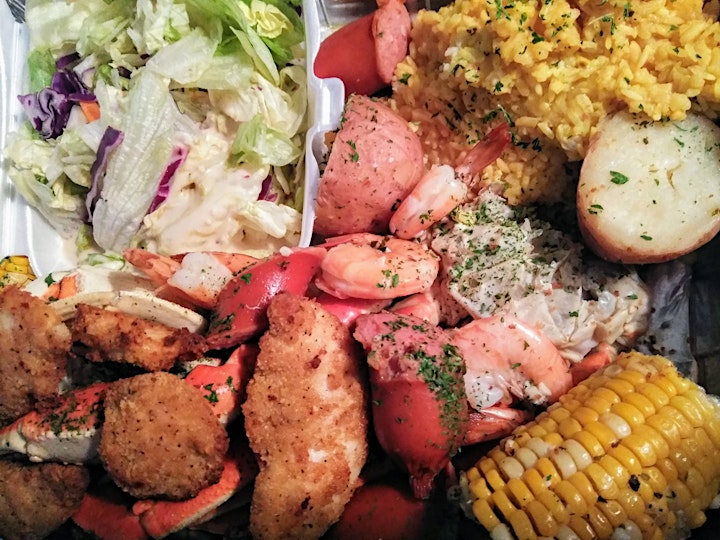 About the organizer
Queen: Mrs. Mensah, lives in the U.S., she is a Philanthropist in helping orphans, kids, young adults and those in destitute situations when funding is available.
MISSION TWO
Our funding benefit kids, youth, and young adults locally in California, the United States and International that are less fortunate in providing them food; such as paying their lunch fees. There are many families that cannot qualify for food assistance programs due to their income but also cannot afford to buy food due to their low income.  Also foreign government does not provide safety net food programs. 

We also fund some medical services that are not funded by the government insurance; such as some co-payments, some prescriptions, we fund some after school activities, we fund some ongoing school supplies, we sometimes fund emergency housing assistance for the well being of the child, we sometimes pay utilities for the well being of the child and we annually give toys Locally, Nationwide and International for Christmas. 

We have a COMPASSION AND LOVE for helping kids. Kids are innocent and many are born into poverty households. We believe a child should not have to endure that stress at such a young age. Queens of Africa United International Foundation USA consist of different nationalities and strongly believes it takes a village to raise our children. Therefore we strive to be positive mentors in helping low income children, youth and young adults by funding our selected programs which help put smiles on many children and young adult faces and put tears on many parents' faces.