Description
DEPOSIT SCHEDULE:
Initial Deposits of $250 are required until Jan. 28 2019.
$300 Deposit is required if you are making your first payment between Jan. 28th and Feb. 28th 2019.
$350 Deposit is required if you are making your first payment between Feb. 28th and Mar. 28th 2019.
$400 Deposit required if you are making your first payment between Mar 28th and Apr. 15th 2019.
Payment Due Dates Are Always The 28th Of Each Month After Registration.(i.e $200.00 due the 28th of each month)
Final Balance Is Due On Or Before May 1st, 2019.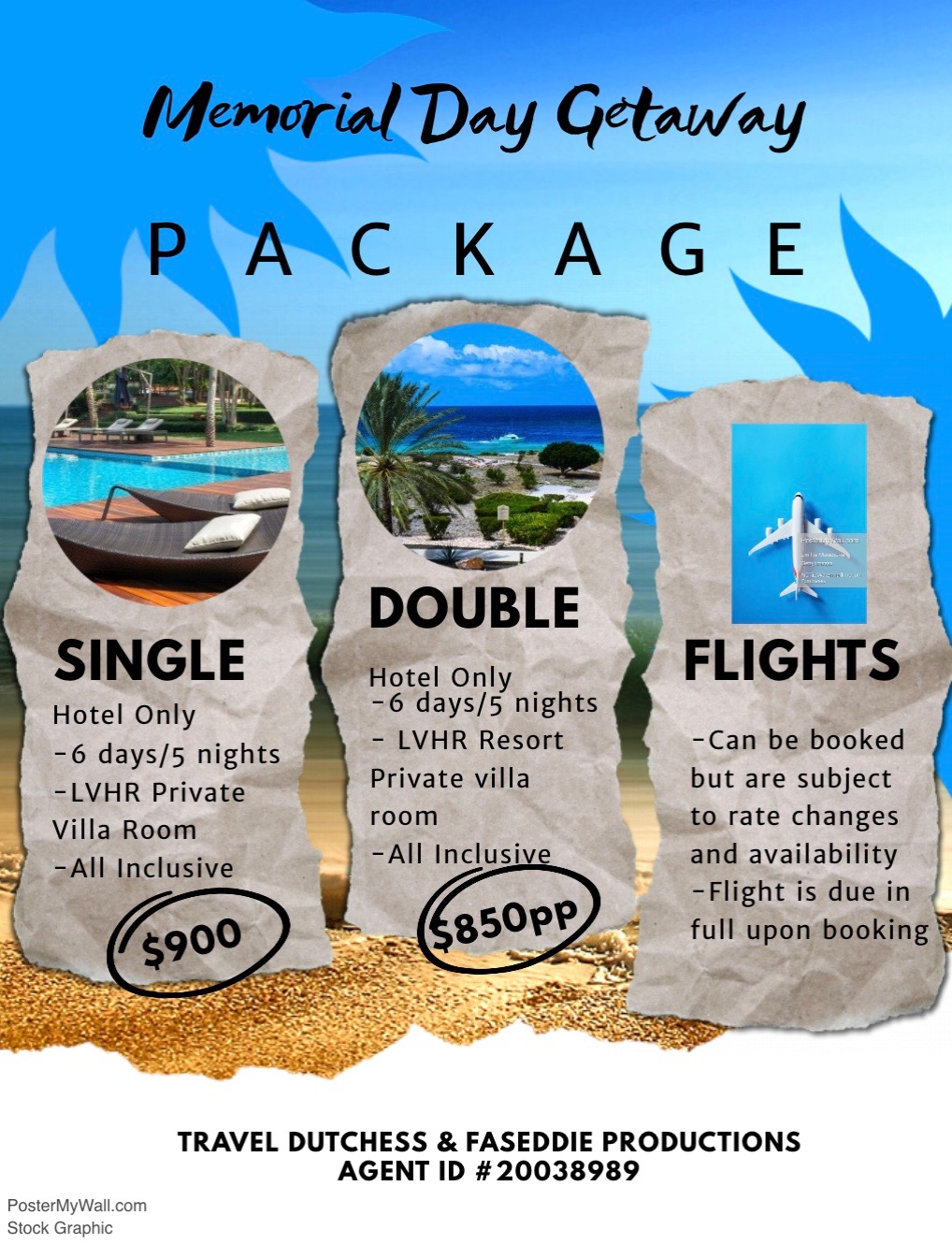 Any Reservation Made Between April 15th and May 22nd Must Be Paid In Full At Time Of Reservation.
All villas are within 5-10 minutes of restaurants and beaches by golf cart. Requests can be made, but not guaranteed for ocean view, close to beach, modern style, etc. All inclusive - and resort fees (adults only) cover all drinks (alcoholic and non alcoholic), all meals (plus chef to cook breakfast at the villa every day, one chef prepared dinner at your private villa - pool side, maid service, bottles of alcohol in the villa, fridge stocked daily with beer and water, security, airport transportation, tickets to Ocean World, a round of golf per adult, entertainment (parties, nightclub, casino). The resort has beautiful restaurants and a variety of pizza, sushi, crepes, tapas bar - all available to VIP guests. Restaurant reservations are made on arrival. Adults are ages 12 and over. The villa rate is per person for duration of stay, up to 10 guests per villa. The $95pp per day all inclusive is mandatory and payable on arrival to the resort (also resort fee of $15pp per day), which have been included in package pricing.
All Total Prices are per person and includes Accommodations, and All-Inclusive. All-Inclusive means all of your food, drinks, and alcohol while on the host resort.(AIRFARE NOT INCLUDED) flight can be booked through organizer, and are subject to rate changes and availability. Should flight be requested, payment for airfare is due in full upon booking.
EXCURSIONS: for excursion bookings please contact Jasmine@thetraveldutchess.com
REFUND POLICY: Payments from attendees are NON-REFUNDABLE, as booking rates are based upon agreed occupancy. When a room is booked, to secure that room we purchase the room from the resort before payments are completed by our guests. We then provide guests the option to pay over time using a payment schedule. This means we provide a loan to our Guests to help them manage their budgets and plan other activities. All initial deposits and subsequent payments are NON-REFUNDABLE. It would be irresponsible of us to pay for rooms before a registered guest pays us without the no refund policy we have in place. For a cancellation, initial deposits can be transfered at which time a transfer fee of $45.00 will apply.
PLEASE NOTE THIS EVENT IS NOT IN AFFILIATION WITH THE MEMORIAL DAY GETAWAY EVENTBRITE POSTING.
SHOULD YOU WANT TO PURCHASE THEIR EVENT TICKETS PLEASE DO SO THROUGH THEIR WEBSITE.