Description
The Sacramento Burger Battle is an epic one night restaurant burger cook off and charity tasting event benefiting the Crohn's and Colitis Foundation.
All proceeds raised from the event benefit the Crohn's and Colitis Foundation charity. To date our event has raised over $200,000 with the help and support of local restaurants, breweries, wineries and sponsors.
On Thursday, September 13, 2018, after an evening of burgers, beers, wine tasting, live music, and fun, one local restaurant will be crowned the Best Burger in Sacramento.
The Sacramento Burger Battle was founded by 2012 by local burger blogger, Rodney Blackwell, to help raise money and awareness for the Crohn's and Colitis Foundation because his oldest daughter has been affected by Crohn's disease since she was 5 years old.
This event is for ages 21 and up.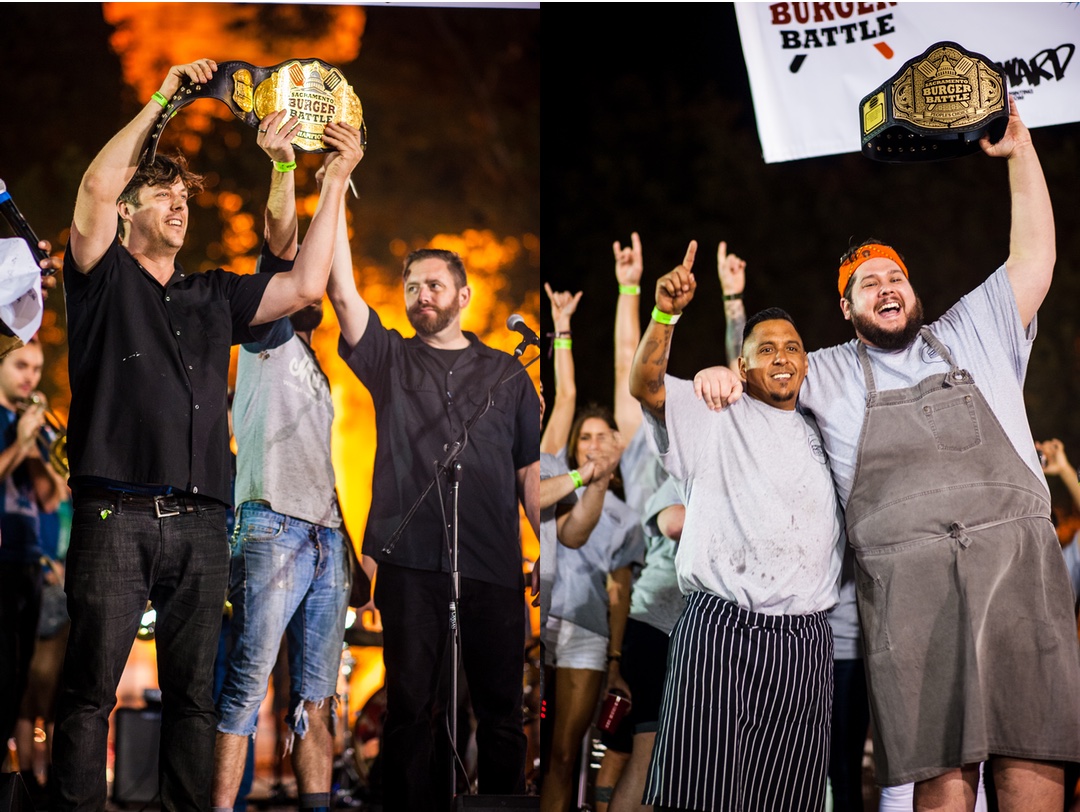 We'll have an esteemed panel of official judges and we'll also let YOU, the burger loving citizens, cast your vote for the People's Choice burger favorite.
Imagine a burger tasting event with some of the best burgers in town, great drinks, prize drawings and live music. Check out a video from our previous event here!
We want to showcase the amazing dining scene we have here in Sacramento while raising funds and awareness for a great cause!
If you are interested in being a sponsor of this event, please contact us.