Description
Mermbers: please login to your account to access your Promotional Code.
https://edtechsa.sa.edu.au/account/
This workshop is designed for those teaching (or planning to teach) Stage 2 Digital Technologies. It is a time to collaborate, see examples of assignments, and share resources including LAPs and tasks. Participants are encouraged to bring along tasks, LAPs and student work and any questions they may have.
Tea, coffee and biscuits will be served.
Senior (10-12)
Fiona is the Head of eLearning (R-12) at Torrens Valley Christian School where she has been for the last five years. In that time she has been responsible for the implementation of the new Australian digital technologies curriculum. More recently she has been working with the SACE Board on the implementation of the new Stage 1 and 2 Digital Technologies curriculum. Having come into the teaching profession after an 8 year career in programming, she comes with industry experience which has helped in the classroom to motivate and engage her students.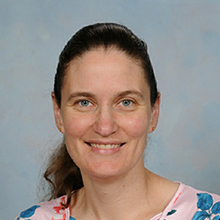 Fiona Clayton