Sacculturalhub.com's 15th Year Anniversary Celebration HAPPY HOUR Party
Description
Pleshette Robertson, Founder of Sacculturalhub.com is celebrating 15 years in business and YOU'RE INVITED to join us for our 15th Year Anniversary Celebration HAPPY HOUR Party. The Sac Hub Media Team and I are hoping to see all of our HUB FANS, CLIENTS, PARTNERS, FRIENDS, & FAMILY for this festive and exciting special event. Taking place at Ambiance -- The Capital Club, 910 2nd Street in Old Sacramento from 5:30 pm to 9:30 pm.
Socializing, good food, cake, no-host bar, music with games and activities to include: spades and dominos. It's a HAPPY BIRTHDAY HAPPY HOUR party celebration so join us right after work to relax, laugh, enjoy good music, and be in great company of wonderful people!
There is no cost to attend this event but you must RSVP.
I am looking forward to celebrating and socializing with you, doing video interviews, and taking lots of beautiful photos with you! Read more about my journey on Sac Hub at: http://www.sacculturalhub.com/item/8709-founder-of-sacculturalhub-com-celebrating-15-years-in-business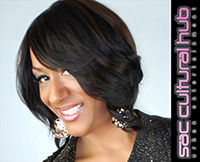 True Blessings,
Pleshette Robertson, CEO & Founder - Sacculturalhub.com