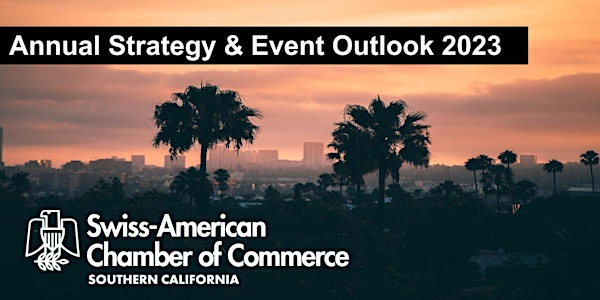 SACCSoCal Strategy & Event Outlook 2023
The Swiss AMCHAM SoCal will talk about its overall strategy and priorities for 2023.
About this event
Do you want to explore how you and your business could benefit from engaging with the Swiss AMCHAM SoCal?
Are you an established business owner, executive or private indivual, who wants to increase reach, access, skills and insights about the most powerful marketplace in the U.S.? Or are you newly located somewhere between The Valley and San Diego, or you are considering coming here or at least doing business here?
Then you are at the right place here. Join us for a quick but insightful session and you will learn how you can benefit from one of the most powerful and fastest growing networks in Southern California. Meet the folks that are driving it, what and when the "opportunities" of getting access, insights and skills will happen.
Register today for one of hour free sessions mid of January 23. If you can't wait to get in touch, visit www.saccla.org and get some first impressions. You can also get in touch with us at info@saccla.org.
See you soon.