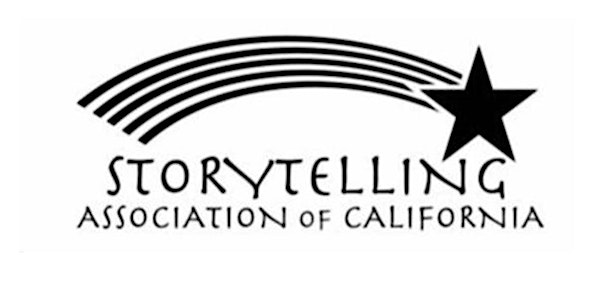 SAC Story Swap Genre Storytelling Series -- Romantic Stories
This is a monthly event featuring storytellers who are SAC members and nominated by the regional Story Swap group to which they belong.
About this event
Story Swap Genre Storytelling Series
SAC Members from various Storytelling groups around California will be telling stories at these events, held once each month on the third Wednesday of the month. Each event will highlight stories from different genres, such as Personal, Folktale, Historical, Tall Tale, Myth, Fable, Fantasy, and more. Stories will be approximately 10 minutes long.
The first event was held on August 19th and featured Personal Stories. Here's the upcoming schedule, as well as the deadline for Teller Nominations from their Swap Group to participate.
September 16: Featured Folktales
October 21: Featured Spooky & Scary Tales
None in November due to Numerous TELLABRATION!™ Events
December 16: Featured Sacred & Inspirational Stories
2021
January 20: Featured Tall Tales
February 17: Romantic Stories (Nomination deadline is 2/7)
March 17: Myths/Fables (Nomination deadline is 3/7)
April 21: Historical Stories (Nomination deadline is 4/11)
May 19: Legends: Urban and Traditional (Nomination deadline is 5/9)
June 16: Fantasy/Fairy Tales (Fractured & Traditional) (Nomination deadline is 6/6)
July 21: Humorous/Laughing Stories (Nomination deadline is 7/11)
There is no cost to attend. However, we will be compensating the tellers for their efforts, and donations (suggested: $10 to $15 or more - Thank You!) will be accepted for this purpose. Whatever is donated before the event will be shared equally by that month's sellers.
These are being recorded and posted on SAC's YouTube Channel, so you can still watch the show if you can't attend the live event. Donations desired to be made after the event can be processed through the SAC Home Page PayPal Donation Button, or just Click Here.
If you are a Storyteller interested in telling on an upcoming Genre Stories monthly event, please contact your Storytelling Group. If your group would like to nominate a teller for any of the upcoming monthly events, please have your group's representative contact Ed Lewis at ed-lewis@sbcglobal.net
The deadline for being considered to tell is 10 days prior to the event. The information required from all prospective tellers is: Teller's Name, Teller's email, Story Title, a short 2 or 3 sequence biography, the name of their Swap Group, and the email of their Swap Group's lead contact person.
All tellers must be SAC members. If you are not currently a SAC member please join us! Single memberships are only $30 per year, and there are multiple membership options as well. Please visit www.StorySAC.org to join our fun and active group!
We are looking forward to hearing all the talented storytellers from our amazing Story Swap Groups. And we're looking forward to seeing you there!
NOTE: These events will be recorded. If you don't want to appear on screen, please do not activate your device's camera.