A place to Shop, Network, Celebrate, Entertain and Eat! SAC EVENTS CENTER & VENDORS MALL- RESERVE YOUR SPECIAL OCCASION TODAY
About this event
If Space is sold out please email us for availability
vendorspopupandevents@gmail.com
VENDORS SPACES AVAILABLE Great vendors opportunity for the holidays ✓Holiday Vendors Pop-up Open 8:00 am to 9:00 pm, later hours optional. Please no outdoors selling after 2:00 am ✓December 5, 2021 to January 5, 2022, $750 includes your space, insurance, this breaks down to about $25.00 each day which is affordable if your products sell. ✓The forecast for December in Sacramento is mid 40's to high 60's. It does get cold at night, but you are making money selling your products your body temperature will warn up. ✓You will bring your enclosed tent, generator, and fire extinguisher, night lights ✓Deadline for this price is Thursday November 18, 2021 as we have to let the landlord know by Friday November 19 by COB of what the vendors are selling. ✓If you have any questions please let me know. This is a great opportunity as if this event does well for you, you can consider being a long term vendor when we move the old Sears location ✓So please tell your friends.vendorspopupandevents@gmail.com✓1916-477-4171
If Space is sold out please email us for availability
vendorspopupandevents@gmail.com
👉Location: Florin Mall Parking lot where the old👉 SEARS BUILDING is located. Great visibility facing Florin Road. 👉1408 Florin Rd, Sacramento, CA 95823, 👉Please Copy and ShareThe Holidays are Coming! Looking For A Stable Place To Take Your Business to The Next Level? Come to at our outdoors Vendors Pop-up Event? Entrepreneurs and Corporations Looking for an Event that will allow you to display your products and Services? Come experience our Annual👉 Sacramento's Holiday Vendors pop-up
Bring your enclosed Tent, Trailer, Food Truck
👉December 5 to January 5, 2022
👉Florin Road Parking lot where Sears use to be!
👉Florin Road and 65th
Location: Florin Mall, Parking lot where the old Sears building is located. Great visibility facing Florin Road, 1408 Florin Rd, Sacramento, CA 95823
👉We encourage you to setup your👉 Kids Professional Business 17 years and younger along with your business
#Kindly Share #DepositsRequired
#Multi-Cultural all are invited to be Vendors
#ShopandBuyBlack Friday Sacramento
#InternationalClothing
#WeAlsohaveAfricanMarket
#SACEvents
Vendor Registration
vendorspopupandevents@gmail.com
Pay here $750.00 unless other provisions were made by management
https://www.paypal.com/donate/?hosted_button_id=QQFK772ZZ9BM6
#Eventbrite
Vendors, Craft Fairs, Farmers Market, Business Events in California
#Always we Humble, Kind, Nice and Giving it makes you feel good!
Application
https://form.jotform.com/213032639956056
December Holiday Hours: 8:00 am to 9:00 pm, vendors can recognize their own Sabbath day
Vendors can sell: clothing, jewelry, classy lingerie, shoes, kids items, kids toys, sportswear, services, marketing, desserts, infused desserts wrapped in a gift set, detachable food trailer, BBQ, candles, bath and body, art, accessories, book, African clothing, massage therapy if not listed ASK (YOU CANNOT SELL ANYTHING PORN, ANYTHING THAT'S REPRESENT VIOLENCE, GUNS OR WITCHCRAFT)
We accept Visa, MasterCard, and Bankcard
EMAIL
vendorspopupandevents@gmail.com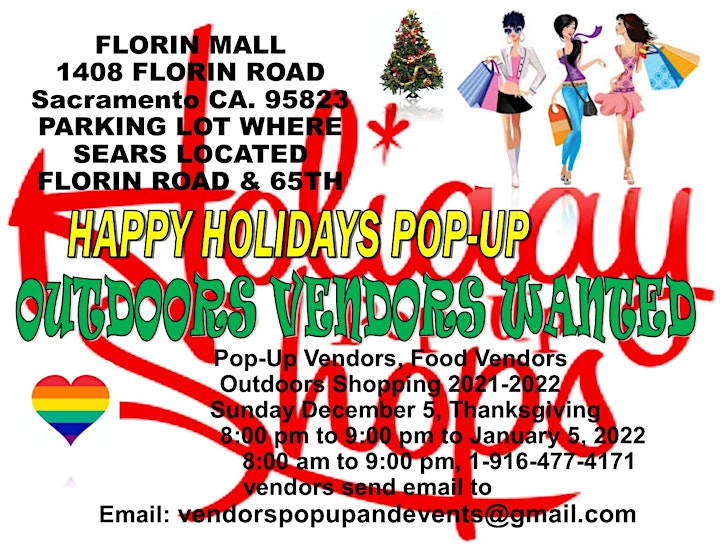 Build Up, Not Tear Down
A Sierra Leonean proverb says, " If a person is taller than you, do not chop off his legs so that you will be equal. Rather, grow up. " There are many people who like to pull others down when they cannot catch up with them in life. Abel's sacrifice was accepted and Cain's was rejected. Cain chose to kill his brother rather than doing his best to catch up. Do not put out somebody's lamp so that yours will shine. If you do, God may punish you as gravely as he did Cain.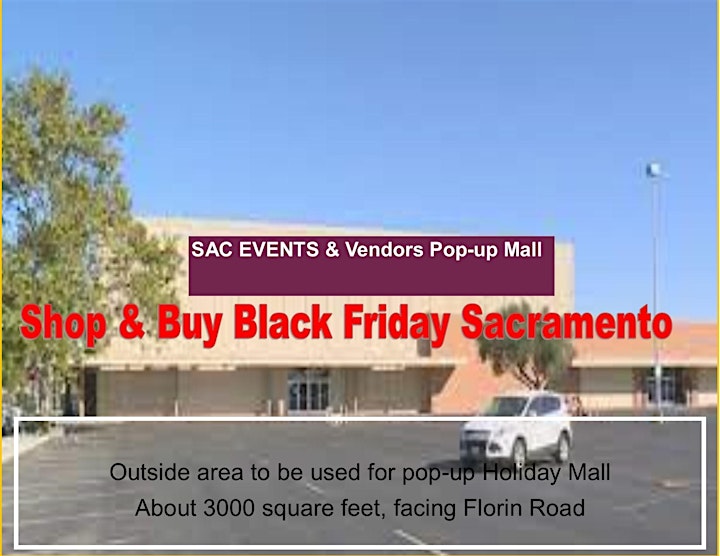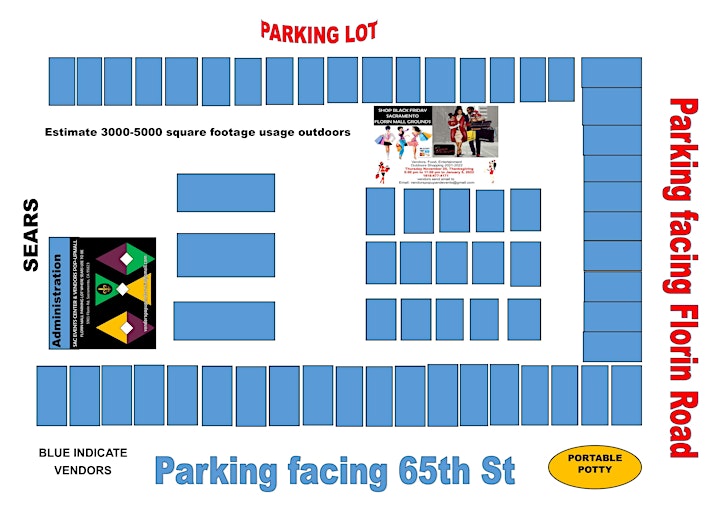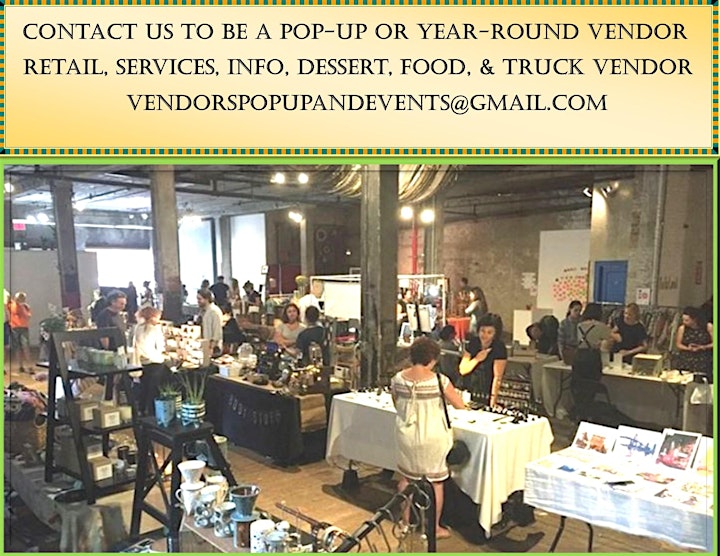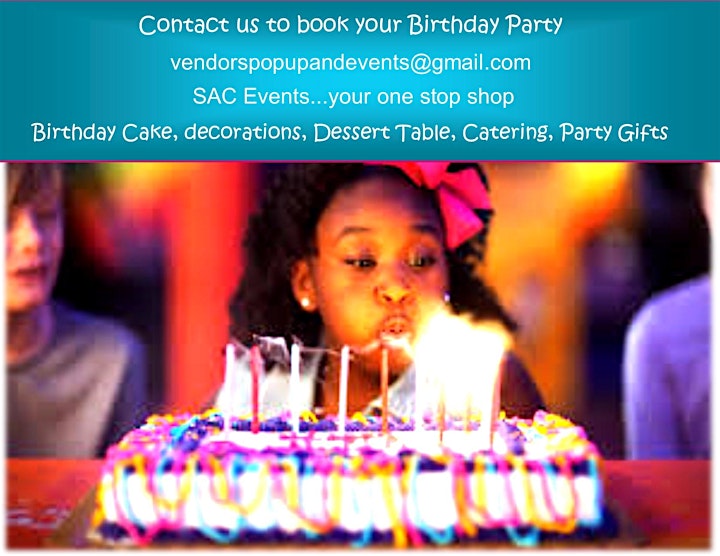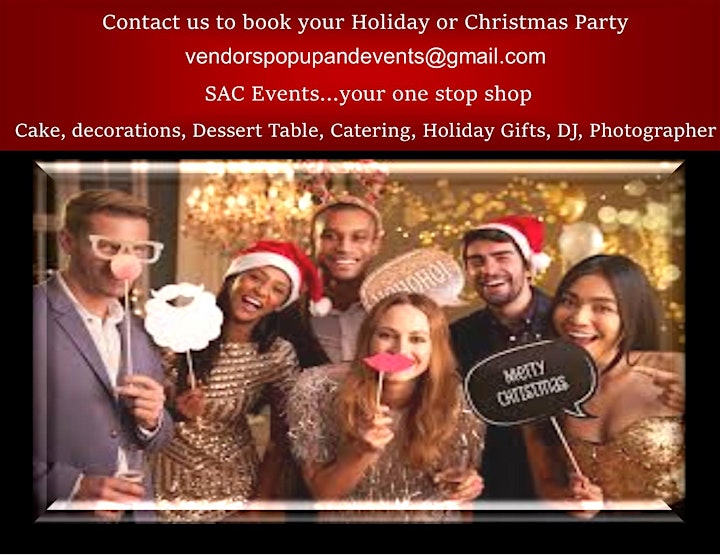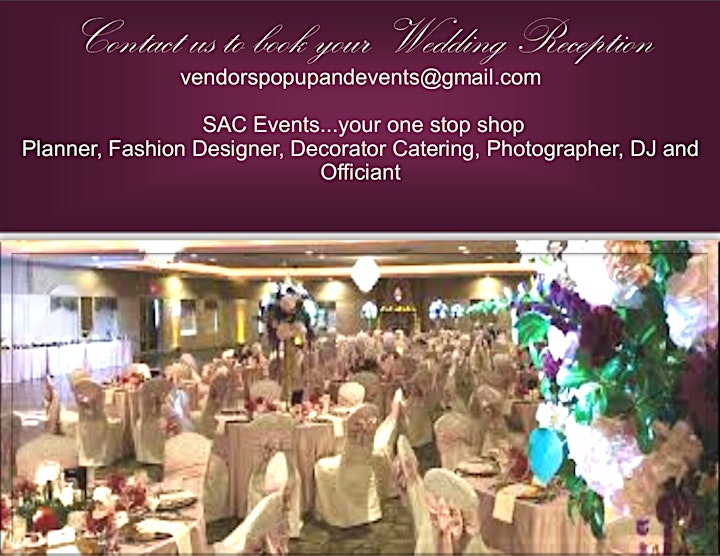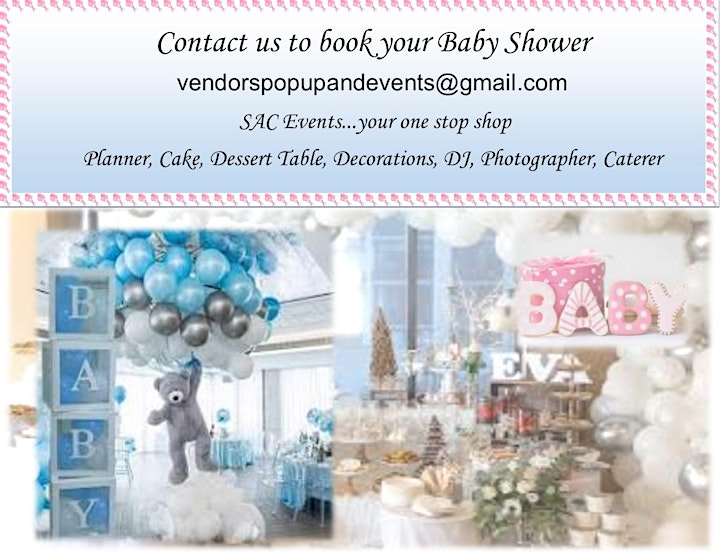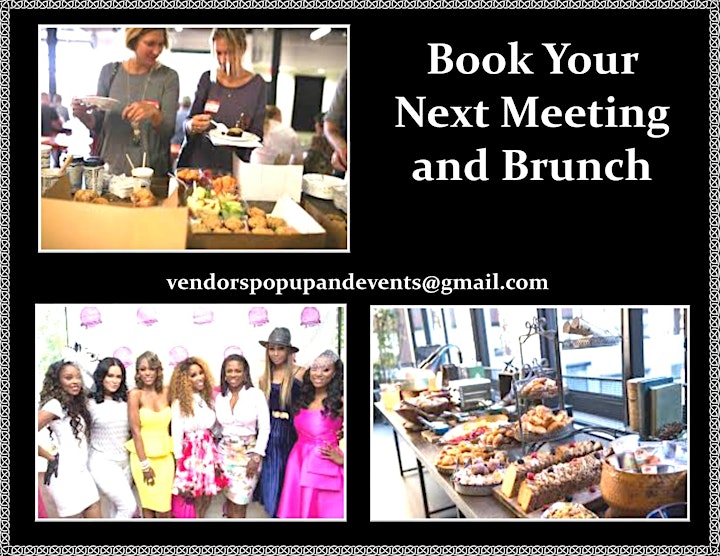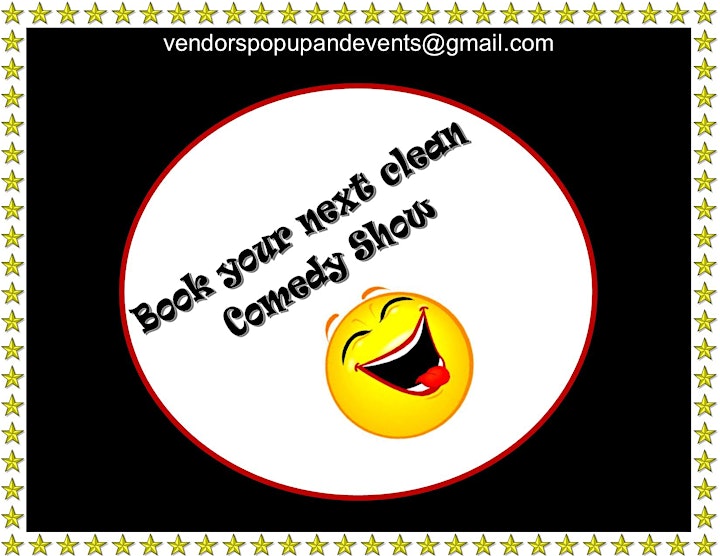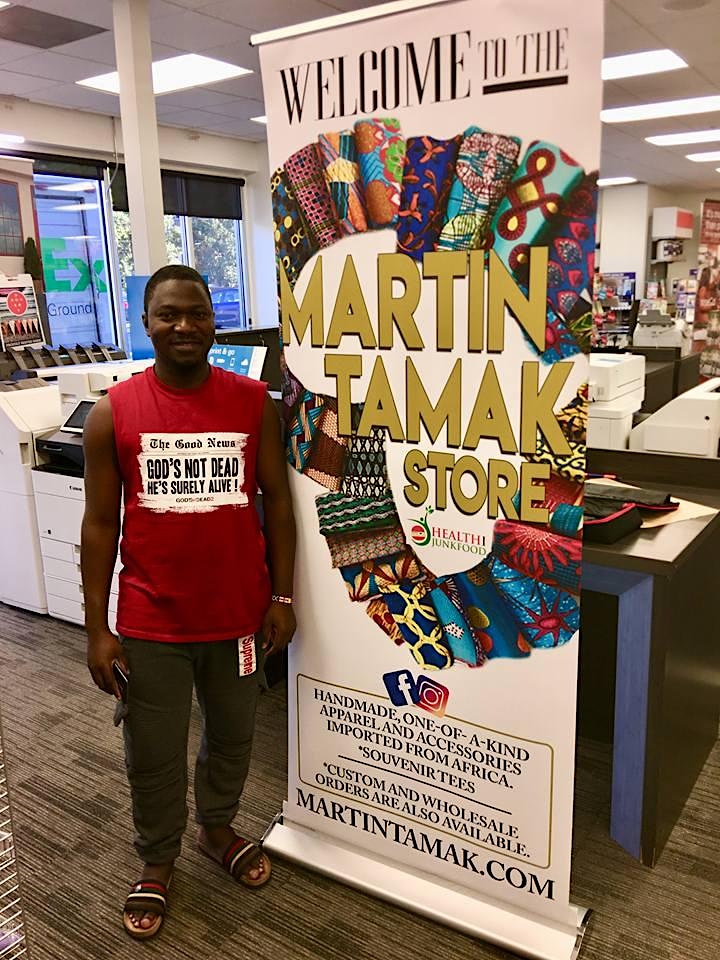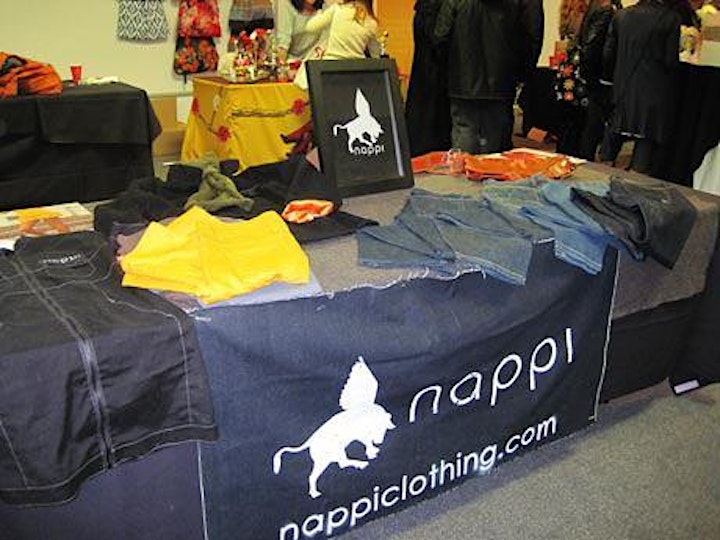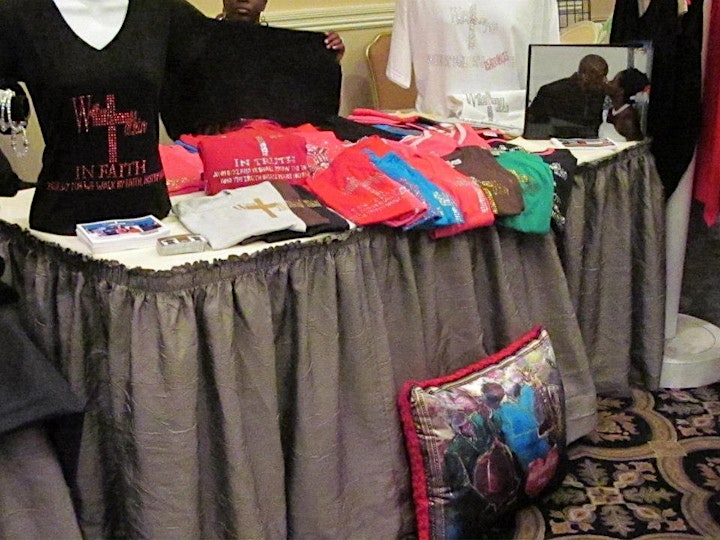 Organizer of SAC EVENTS CENTER & VENDORS POP-UP MALL
Queen: Mrs. Mensah, lives in the U.S., she is a Philanthropist in helping orphans, kids, young adults and those in destitute situations when funding is available.
MISSION TWO
Our funding benefit kids, youth, and young adults locally in California, the United States and International that are less fortunate in providing them food; such as paying their lunch fees. There are many families that cannot qualify for food assistance programs due to their income but also cannot afford to buy food due to their low income.  Also foreign government does not provide safety net food programs. 

We also fund some medical services that are not funded by the government insurance; such as some co-payments, some prescriptions, we fund some after school activities, we fund some ongoing school supplies, we sometimes fund emergency housing assistance for the well being of the child, we sometimes pay utilities for the well being of the child and we annually give toys Locally, Nationwide and International for Christmas. 

We have a COMPASSION AND LOVE for helping kids. Kids are innocent and many are born into poverty households. We believe a child should not have to endure that stress at such a young age. Queens of Africa United International Foundation USA consist of different nationalities and strongly believes it takes a village to raise our children. Therefore we strive to be positive mentors in helping low income children, youth and young adults by funding our selected programs which help put smiles on many children and young adult faces and put tears on many parents' faces.