SABRA Networking Mixer, Savory Dishes Included!
Description
Are you joining us at "SABRA Networking Mixer"?!
Would you like to network with top local professionals in Santa Monica and meet your next Business Partner or Customer at our Monthly Networking Mixer?
Join us for fun, effective networking with a supportive group of smart and successful men and women, hosted at Wokcano Restaurant, a beautiful venue with New York ambiance, in The Heart of Santa Monica.
This Networking Mixer was created by Miss Hansen in 2014 during a career change, when realizing the need for a Networking Event that was not pretentious, but rather truly supportive, where all attendees would be connected properly, so everyone would be seen, heard and known for their passion and business endeavors by end of the event, and walk away with maximum value. Her vision became reality.
Tickets will run out FAST! RSVP for YOUR tickets TODAY!
HOW TO FIND US: SECOND FLOOR BY THE BEAUTIFUL CANDLELIT CABANAS, LOOK FOR EVENT ASSISTANT BY MEETING AREA! Find parking: 4th St. Structure, Santa Monica Library or Valet at Wokcano.
Did you know that ticket sales and sponsor fees are for covering event cost and food for our attendees, and that we also donate % of proceeds to local charities? Here is one: http://www.upwardboundhouse.org/
Welcome to SABRA NETWORKING MIXER!
Tickets include Savory Dishes. You may purchase additional drinks at the bar.
Join our Panel Discussion. Original topic Every month. Topic of the month:
1. π (pi)
2. What is a good referral for you?
Network and join in for some empowering truths, and meaningful conversations. We feature NEW Entrepreneurs in every event, as well as in our online marketing and email campaigns each month. Ask us how to become a featured sponsor.
We are a growing community of men and women, who are committed to educating and empowering ourselves about growing our Business Relationships and Networks. Join us!
We aspire to create good ambiance for successful networking, as well as being able to prepare enough food, giveaways and seating for all. Kindly RSVP here.
Bring a friend, your good energy and your business cards! Every attendee will have 30 sec. to introduce their elevator pitch, and share business cards, so everyone is seen, heard and known by the end of the event.
We believe in creating lifelong relationships and strong networks!
PS! If you are a "Network Marketer" please note, you may create new customers, preferably not distributors. (Most people who attend networking events are already pursuing a profession, so as long as that is respected all is good).
Please email us with any further questions and inquiries.
We look forward to seeing everyone there.


DO YOU KNOW ABOUT OUR SPONSORSHIP BENEFITS?
Available for our "SABRA Networking"! Inquire within!
In return you will be included in all our Live Media, Social Media and Email Campaigns, (FaceBook, MeetUp, NextDoor.com, LinkedIn and more). OUR PERSONAL NETWORK IS 20K plus AND GROWING! At the event you will be able to give a 5-10 minute PRESENTATION in front of an embracing group of professionals, who already have a positive and supportive listening of you.
10% of the Sponsor fee will be donated to charity.
http://www.upwardboundhouse.org/
We Look forward to hosting you!
See YOU there!
Much Success to you!
Julia, Personal Assistant of
Miss Marian Hansen,
The Visionary of Success & Happiness!
Connect with us on LinkedIn: https://www.linkedin.com/in/marian-hansen
MEET OUR SEPTEMBER EVENT ASSISTANT:
Kiké Adedeji
Event Assistant opportunity is available for this event, in exchange for FREE admission, and FREE sponsorship and FREE Presentation of your biz at the event. Please inquire within. There will be an interview process and time needed to establish a relationship. We are looking for someone who would commit for all events. Events are on first Wednesday of the month.
INTRODUCING OUR SUPPORTIVE SPONSORS:
WOKCANO RESTAURANT:
http://www.wokcanorestaurant.com/locations/santa-monica/
US BANK
Neema Mahdavian
Assistant Vice President - Branch Manager Brentwood
SAIAN Natural Clinical Skincare
CEO Dasha Saian
Get 5% off ANY products and FREE shipping!!!
==>> use coupon code RADIANT when checking out!
Click Here Now==>> www.SAIAN.net
2% from all profit to local charities when using this code ==>RADIANT
CONSTELLATION WORKSHOP
Gary Stuart!
http://www.constellationhealinginstitute.com/
Win a $50 GIFT CERTIFICATE toward a Constellation Session, or 1 FREE admission to his weekly event.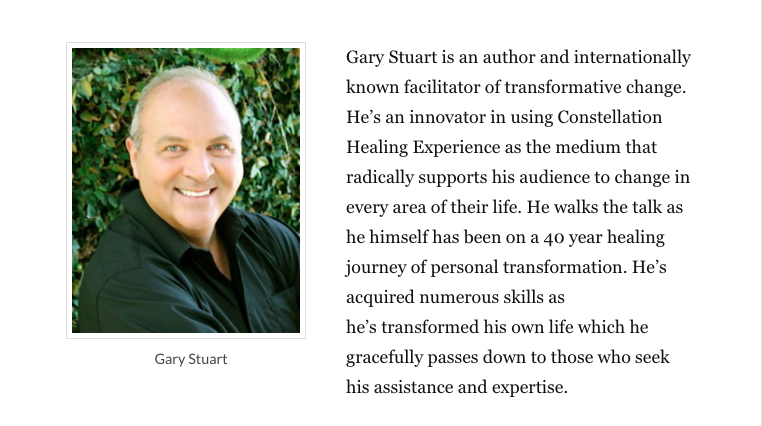 ~~~
Meet Miss Marian Hansen
Many ask us: what is Miss Hansen's "day job"?
Well, as you know she is the organizer and CEO of Santa Monica Business Referral and Networking Association, yes. Her day job, her profession is Insurance Agent, under the umbrella of health. She provides Individual Family Plans, Small/Large & StartUp Group Insurance, Medicare, Dental, Covered California, Life Insurance, Living Benefits, Tax Free Retirement, Milion Dollar Baby Programs and more. She will only share what she does via her 30 sec elevator pitch at the events along with all the other attendees. She abides to the networking rules just like everyone else. She is all about fair game. The networking event is about helping others.
For Small, Large & StartUp Group Insurance she is affiliated with:
For Medicare, HMO, PPO, MedSups, PDP, LTC she is affiliated with:
And for Life Insurance, Living Benefits, Tax Free Retirement, she is affiliated with Alliance Group and more.