About this Event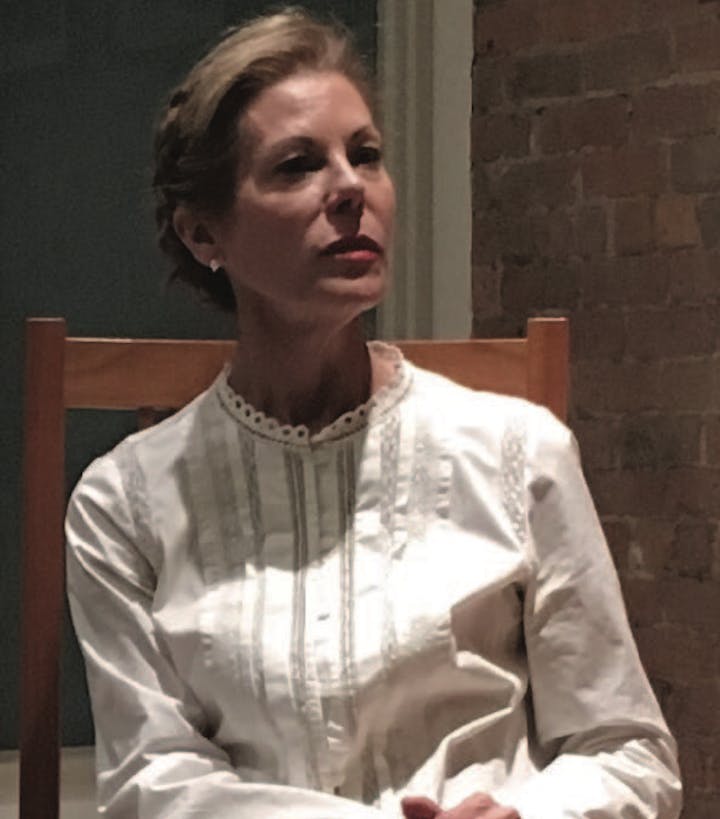 Written and performed by Sarah Berry-Tschinkel.
Intended for all audiences.
This moving performance is a dramatic retelling of an important period in early psychoanalytic history and addresses the pivotal role played by female analyst, Sabina Spielrein. The goal, first and foremost, is to accurately represent Sabina Spielrein and her neglected psychoanalytic contributions. The performance is based upon painstaking research of the letters of Spielrein, Freud and Jung, Spielrein's diaries and papers, as well as other biographical sources. In addition, the performance traces her remarkable and tragic life story, and clarifies the myths that surround her, and her complex relationships with Freud and Jung. In doing so, my mission is to expand others' knowledge of important, and often neglected women in our history by bringing them alive onstage.
CE learning objectives: Participants will be able to:* learn about early psychoanalytic history through the letters of Freud, Jung and Spielrein* learn about, and experience the life and history of a neglected female pioneer of psychoanalysis* be able to discern and redress the depth and breadth of Spielrein's psychoanalytic contributions, previously attributed to others.* understand two major theoretical differences between Freud and Jung* be able to draw parallels between life experiences and events, and subsequent analytic theory, and reframe them according to latest scholarship.
2 CE Units available for Licensed Social Workers and Licensed PsychoanalystsJungian Psychoanalytic Association is recognized by the New York State Education Department's State Board for Mental Health Practitioners as an approved provider of continuing education for licensed psychoanalysts. #P-0025Jungian Psychoanalytic Association is recognized by the New York State Education Department's StateBoard for Social Work as an approved provider of continuing education for licensed social workers.#SW-0438
Sarah Berry-Tschinkel, LCSW, LP (Sabina Spielrein, Author/Performer) is a Jungian psychoanalyst in private practice, maintaining offices in downtown Manhattan, as well as the Hudson River town of Cold Spring, NY. She holds degrees from NYU's Tisch School of the Arts Drama Dept., Smith College School for Social Work, and the Jungian Psychoanalytic Association. She has served on the Steering Committee of the JPA, as well as in other administrative capacities. Sarah was a professional actress for over 10 years and maintains union affiliations with SAG and Equity. She has been a long-standing contributor tothe ART/New York series on contemporary art and artists, creating text and providing on camera narration for over 20 programs. Sarah was recently featured in a plenary performance at The Art & Psyche Conference at UC-Santa Barbara, as well as in Siracusa, Sicily. She has presented and performed at Smith College's 2018 Centennial Celebration, IFPE in Pasadena, CA, The Charleston Jung Society, The Freud Museum, London, and in many New York venues.