Description
In Hebrew (derived from the original Arabic), sababa means "everything is awesome," and it's this sunny spirit with which Adeena Sussman cooks and dreams up meals in her Tel Aviv kitchen.


Come join food writer and cookbook author Adeena Sussman for a feta arancini happy hour, moderated conversation with food writer Devra Ferst, Q + A, and book signing in honor of her new book: Sababa: Fresh, Sunny Flavors from My Israeli Kitchen... a celebration of the tableau of flavors the region has to offer, in all its staggering and delicious variety.


Tickets include a schug/feta arancine, a slice of tahini caramel tart, and a pomegranate negroni. Copies of SABABA will be available for purchase.



Every morning, I make my way through the bustling stalls of Shuk Hacarmel, my local market, which sells irresistibly fresh ingredients and tempting snacks--juicy ripe figs and cherries, locally made halvah, addictive, fried street food, and delectable cheeses and olives. In Sababa, I share more than 125 recipes for dishes inspired by this culinary wonderland and by the influences surrounding me in Israel.
Americans have begun to instinctively crave the spicy, bright flavors of Israeli cuisine, and in this timely cookbook, I show readers how to use border-crossing kitchen staples-- tahini, sumac, silan (date syrup), harissa, za'atar---to delicious effect, while also introducing more exotic spices and ingredients. From Freekeh and Roasted Grape Salad and Crudo with Cherries and Squeezed Tomatoes, to Schug Marinated Lamb Chops and Tahini Caramel Tart, my recipes make a riot of fresh tastes accessible and effortless for the home cook. Filled with transporting storytelling, Sababa is the ultimate, everyday guide to the Israeli kitchen.
---
We sell beer and wine.
This is NOT a BYOB establishment.
Please arrive promptly at 7pm.
Signed copies of SABABA will be available for purchase.
No refunds or exchanges after October 8th.
---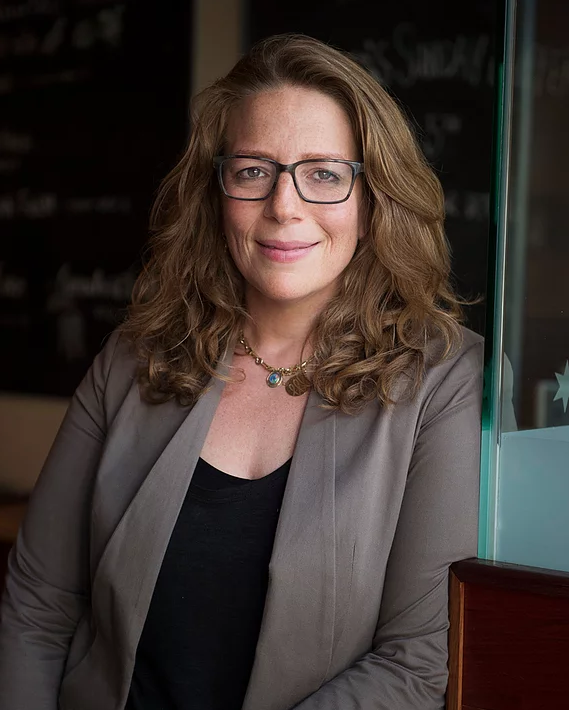 ADEENA SUSSMAN is a cookbook author, food writer, recipe and product developer and consultant based in Tel Aviv. When she's not roaming the Carmel Market steps from her apartment, you can find her in her kitchen whipping up new recipes and writing projects. Her Israeli cookbook, Sababa: Fresh, Sunny Flavors From My Israeli Kitchen, will be released by Penguin/Avery books on September 3, 2019. Her three most recent collaborations, Cravings and Cravings: Hungry for More with Chrissy Teigen and The Sprinkles Baking Book with Candace Nelson, were New York Times bestsellers. Along with co-authoring eleven cookbooks and writing Short Stack Editions' Tahini, she's written about Israeli cooking, food, and culture for Food & Wine, The Wall Street Journal, Travel & Leisure, Conde Nast Traveler, Epicurious, Gourmet (may she rest in peace) and many others.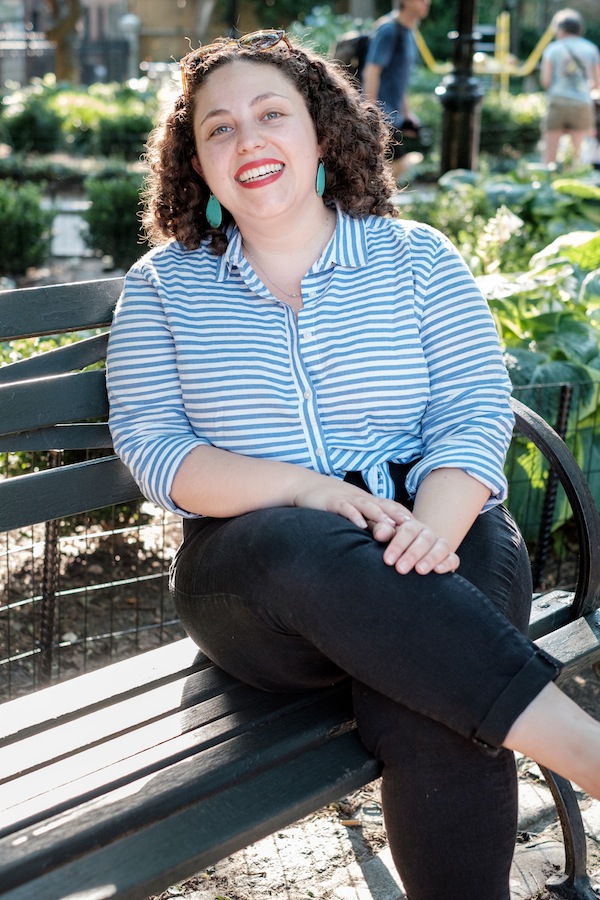 DEVRA FERST is a food writer, editor, and cooking instructor with more than a decade of experience in the industry. She served as an editor at Eater NY and Tasting Table. Her writing has appeared in Bon Appetit, Food & Wine, TASTE, Vogue, NPR, The Cut, and many other publications. Follow her on Instagram @dferst.