Description
12-13 June 2019. Paris. 2,500 B2B Founders, Execs + VCs. And You.
In 2018, we brought SaaStr overseas to Paris for our inaugural SaaStr Europa. We sold out and maxed out with over 1,600 SaaS leaders and founders, with amazing sessions with the best-of-the-best, from Mulesoft to UiPath to Algolia to Stripe.
SaaStr Europa returns to Paris for 2019 and expands to two full days, with 200% more content, and 2,500+ attendees on June 12-13.
Learn more about the event at SaaStrEuropa.com. We hope to see you there!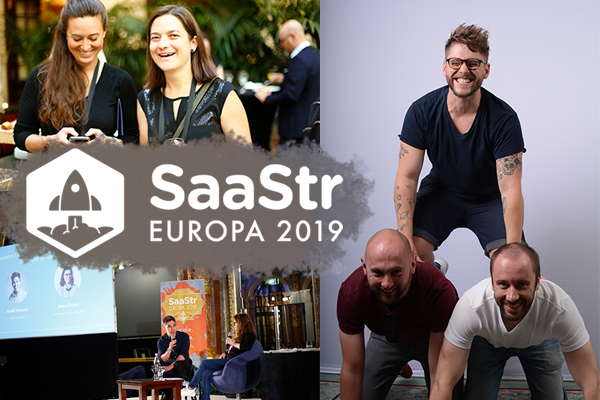 CANCELLATION POLICY:
Things happen, we understand. If you cancel on or before January 1, 2019, you will receive a full refund, minus a $100 cancellation fee. If you cancel between January 1, 2019, to April 1, 2019, you will receive a partial 50% refund. After April 1, 2019, unfortunately, tickets will not be refunded. Please make sure to have a written request by this date, or unfortunately, tickets will not be refunded. If you realize you are unable to attend after this date, we strongly suggest finding a friend or colleague to utilize your ticket.
DISCOUNT CODES:

SaaStr Annual honors only one discount code per ticket. We apologize that we are unable to re(apply) or retroactively apply discount codes to previously purchased tickets.
TICKET TRANSFERS:
Yes, you can transfer your ticket. To do so, email registration@saastrinc.com with a copy of your ticket number or email confirmation, along with, the new attendee's name, email, title, company, and phone number. Please note, tickets can be transferred to another ticket holder will incur a $50 transfer fee. Team pack tickets re-assigned to another team member will not incur a $50 transfer if made before June 30, 2019. All transfers will be only accommodated through June 30, 2019.