SA Youth Code Jam 2013
When and where
Location
Geekdom at the Weston Centre 112 East Pecan Street San Antonio, TX 78205
Description
Want to be sure you're first to hear about our next event for youth? Join our email list.

What is the Code Jam?

Local events, "hack jams" or "code jams" make game design, webmaking and digital literacy easy, social and fun.

We'll be using tools that help make it easy for youth to explore, remix and redesign the web.

We're also bringing in Gamestar Mechanic, an online forum where kids can focus on design first (before coding) and bring to life their own video games.

Understanding how to design games and tinker with code is a skill that's in demand and makes youth more employable.

Taking part in a code jam helps teens and tweens develop learning competencies, including critical thinking and interpersonal skills.

All of the tools and curricular content are designed to be peer-learning experiences that are constructed and evolved by community input and contribution.

Our Plans for this Code Jam

Date: Saturday, September 28, 2013

Time: 1 - 4 pm

Location: Geekdom, 112 East Pecan, 11th Floor

What to bring: You will need to bring your own laptop. If you have other electronics that you don't mind your child/children using, then please bring those as well - for example, digital camera, flip cameras, tablets, etc. They might just find something interesting to do with them.
*Please note that you must stay with your child/children during this event...this is a collaborative experience. We promise parents will have fun, too
Thank you to our sponsors!


And thank you to our partners!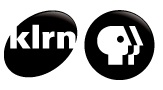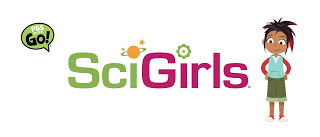 What We're Going to Do on September 28

This code jam is meant to be a semi-unstructured, collaborative, creativity-inspiring experience for youth. There is no strict agenda, and we think just a touch of chaos is good for learning. There will be multiple stations. When kids arrive, we'll describe each of the stations, and then they'll be free to choose where they want to spend their time. This gives them the opportunity to work on the projects they find personally interesting. Some kids will float around, spending time at many stations and working on different things, while others will choose to spend the majority of their time working on one project. We welcome this sort of self-directed learning.

Each station will have volunteer instructors and assistants - there to teach the kids how to use the tool, and then to support them as they think creatively and use the tool.

A Sampling of Stations (No experience required!)

Gamestar Mechanic: Use Gamestar Mechanic to design and create their own digital games.
Scratch: Create your own interactive stories, games, and animations using MIT's Scratch.
Remix: At this station, participants will use Mozilla's Hackasaurus tool to hack a website. Or, if they like, they can remix a newspaper website to feature an article they've written.
Cyber security: San Antonio is firmly #2 in the cybersecurity industry nationwide. Learn what it takes to be safe!
Logic games: The basis of all programming is logic. How good is yours?
Snake bite: Learn the basics of Python programming. Python is a very powerful language used by some of the leading technology companies (think, Google and NASA) for writing computer programs, making websites & games, scientific & mathematic computing, among other things.
What else can we explore? Watch our website for more stations as we add them!

The More, the Merrier!

Please feel free to tell other parents, your teachers and friends about this event. We have space for up to 75 tweens and teens and their parents. We won't have computers, so don't forget, you'll need to bring your own computer.

If all the spaces are filled, feel free to join the waitlist. We will notify you if space becomes available.

Want to be sure you're first to hear about our next event for youth? Join our email list.