Location
901 N Pine St
901 North Pine Street
San Antonio, TX 78202
The future of urban living in San Antonio is ready to move into NOW!
About this event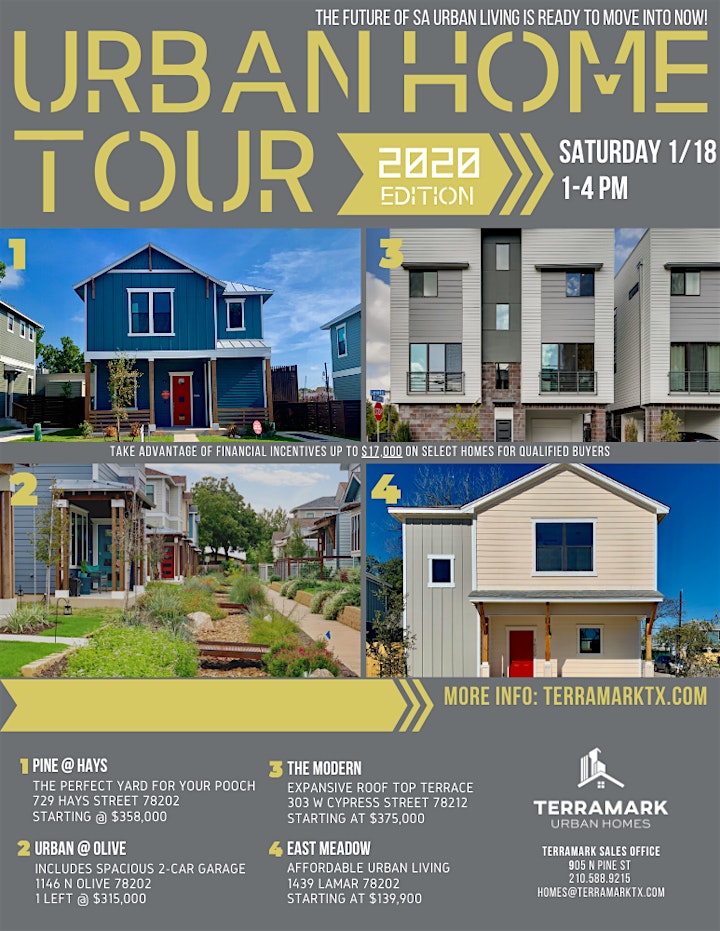 New, Modern, and Convenient. Take a tour of four of San Antonio's newest urban homes designed to maximize efficiency, value and aesthetic appeal. RSVP and check-in to at least two of the properties on the tour to be entered for a chance to win a NEST Thermostat!
Snack on chips and salsa from Eastside restaurant, La Gardenia, and enjoy brews from our neighbor VIVA Brewery.
Properties featured on the 2020 Urban Home Tour:
Contact us to learn more about our incentives that may provide up to $17,000 toward closing! 210-588-9212.