In celebration of Marti Rule's birthday, dance with us and help to raise money for OneMama.org!
About this Event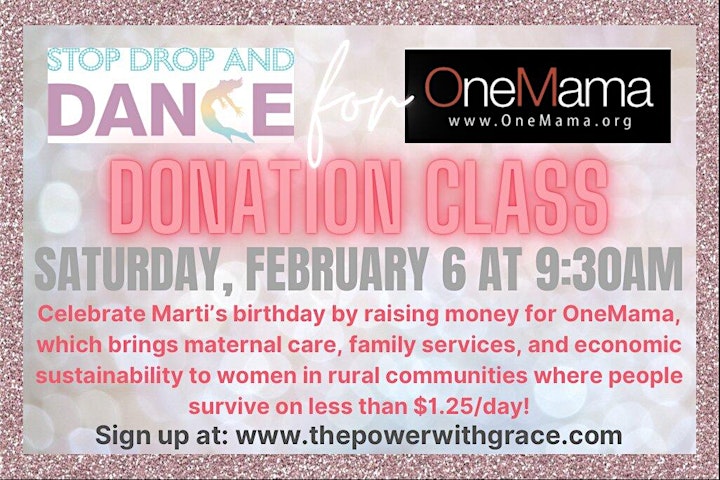 Marti is excited to raise money for an organization called OneMama, which brings maternal care, family services, and economic sustainability to women in rural communities where people survive on less than $1.25/day. OneMama is currently helping a village in Kirindi, Uganda, and so far, the organization has been able to build a maternal health clinic so that women can give birth safely!
Please consider donating for Marti's class. COVID has created a dire crisis in Uganda and you can truly SAVE LIVES with just a few dollars! Here's a breakdown of how your funds will be used:
$10: 1 Box of Latex Gloves
$15: 5 Birthing Kits (Saves 10 Lives)
$50: 1 Week of Birthing Kits (Saves 25 Lives)
$100: 1 Month of Birthing Kits (Saves 50 Lives)
$150: 1 Month of Malaria Tests
$200: 1 Month of Malaria Treatment
After your donation, you will receive an EVENTBRITE CONFIRMATION in your email with a unique ZOOM link at the bottom. SAVE this email and click the link on Saturday, February 6th at 9:30am to join our class!
If you are in the Marin area, you are also welcome to join us IN-PERSON in Terra Linda with Marti! Click here for more information about One Thorndale, "The Garage."