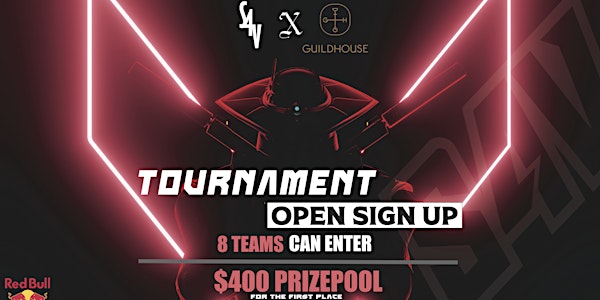 S4V x Guildhouse LAN Valorant tournament
S4V gaming org is spearheading in the Bay Area by hosting Valorant tournaments! Looking forward to seeing your teams participate
When and where
Location
Guildhouse 420 South 1st Street San Jose, CA 95113
About this event
This will be a LAN single elim bo3 styled tournament with 8 teams. Any rank is welcome to compete and once we do more of these tournaments we'll eventually separate teams by their ranks.
You are welcome to bring your own equipment: keyboard, mouse, and headset therefore, manadatory to come an hour early before the event to setup(11am). But Guildhouse already provides solid equipment by HyperX if you decide not to bring your own!
Entry fee will be $10 per player and perks of participating in the tourney will grant you free entry to the event(general admission is $15).
Please send payment of $10 to S4V venmo and write down your first/last name also which team you will be competing with. This will be non-refundable once your team signs up so make sure each player has paid and RSVP's.
https://venmo.com/code?user_id=3248436757397504826&created=1660166688.636158&printed=1
For any questions about the event or tournament feel free to join our discord and ask us anything! https://discord.com/invite/TeamS4V