S<3H: Makers' Field Day

Sunday, September 7, 2014 from 2:00 PM to 11:30 PM (CDT)
Event Details
**** Please note this event is only open to developers/engineers/programmers, designers and PMs who work on software and hardware products.  "Product people", so to speak.**** 
---

In July the Software<3Hardware crew brought you EEPROM (The Ultimate Techie Dance Bash). You came, you saw, you boogied your chucks off.
And now, we're ready to rock your worlds again, nerd-style.  Catalyze Chicago & Polymathic are proud to present Makers' Field Day (Software VS. Hardware!), September 7th in Humboldt Park, in the field near the Boathouse at (enter at California/Evergreen and walk west -- you will see signs!).
Think: Field Day meets Block Party meets Double Dare! And winner takes all! Loser gets slimed!
Activities:
"Scope Creep" - tug of war - 100pts

"Cofounder Cripple" - 3-legged race - 100pts

"Do-While/If Then Loop" - long stations relay -200pts
- egg on a spoon  
- leg waddle with a ball 
- shotgunning a beer/soda 
- squatwalk with a rubber athletic band 
- wheelbarrow 
- leapfrog 
- dizzy bat + flippy cup 
- ring toss- balloon squash
"Fundraising Hurdles" - fill Double Dare caps with super soakers - 100pts
"Launch Day" - water balloon toss - 100pts
"Kick(starter)ball" - 400 pts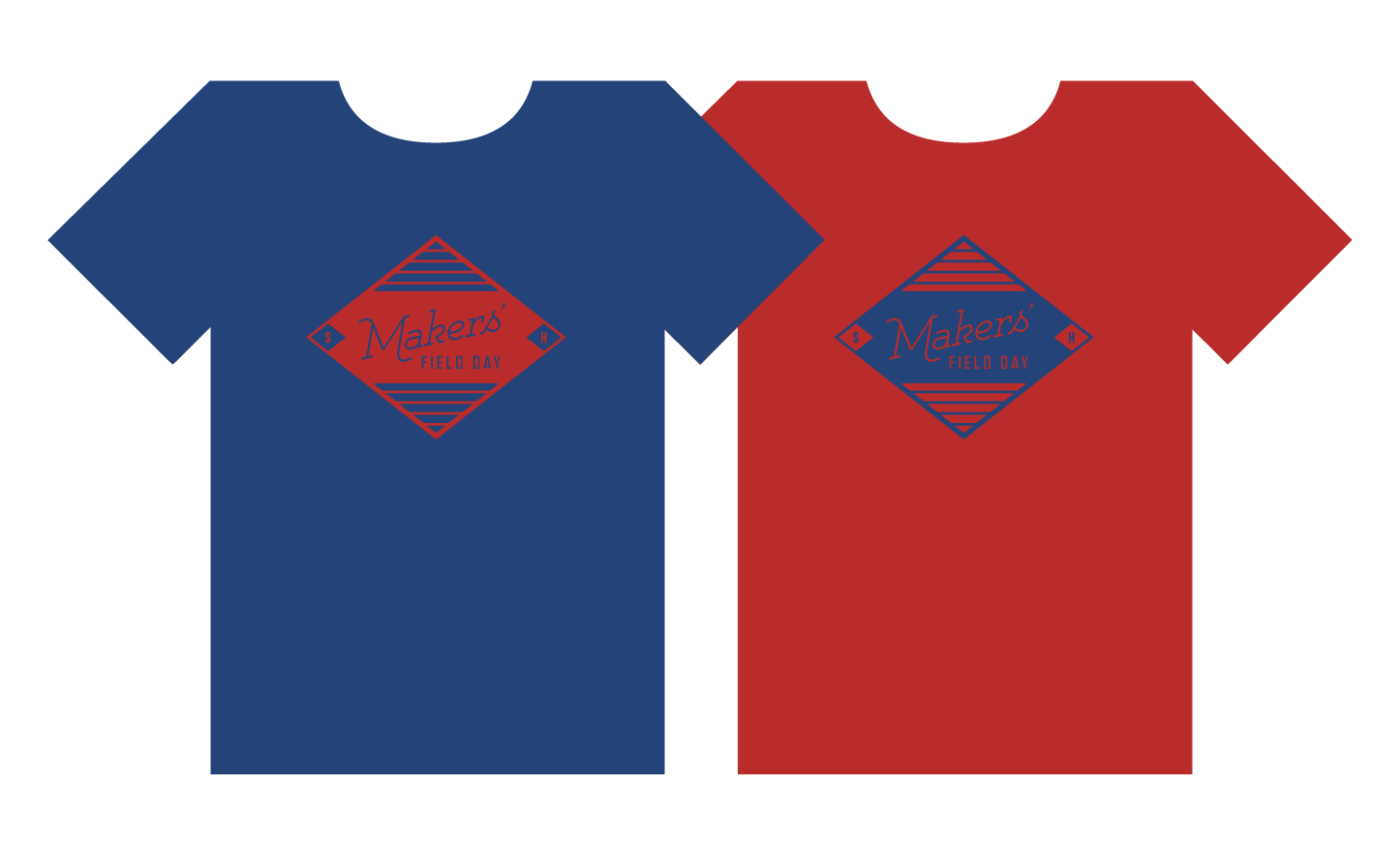 Show your pride year-round in your very own team shirt designed by the lovely staff designers at Polymathic (red for software, and blue for hardware). Earn undisputed bragging rights with wacky and [possibly] robot-esque trophies from Catalyze.
Plus booze and food are included, with a coffee booth on standby.  
Game on, right?
ITINERARY:
2pm-6pm: Field day activities, with coolers and snacks on hand. Please make sure to eat lunch before you arrive.  You will need the energy!  Please wear shoes suitable for athletic activity/being in a park!  
Cup & Spoon will be on hand with a booth for iced coffee, and One Tail at a Time will have a shaded tent so you can come play with puppies when you need a break.
6pm-whenever: Afterparty at The Living Room, 2423 W North Ave!  You may want to bring a change of clean clothes.  Dinner (hotdogs, burgers, veggie burgers, etc.) and booze will be provided. Please note: this event is BYOC (bring your own craft beer) if you don't feel like drinking PBR and Old Style.
Rain-day plans include indoor festivities at The Living Room just east of Humboldt Park.
We're looking forward to seeing you in September. May the force be with you all - and may the best nerds win.
---
****Please note this event is only open to developers/engineers/programmers, designers and PMs who work on software and hardware products.  "Product people", so to say.****
When & Where

Humboldt Park
California & Evergreen Ave.
Chicago, IL 60647


Sunday, September 7, 2014 from 2:00 PM to 11:30 PM (CDT)
Add to my calendar