Learn secrets to work with Sacred Feminine Archetypes & Plant Medicine -Trade in burn-out for more vitality & manifestation magic.
About this event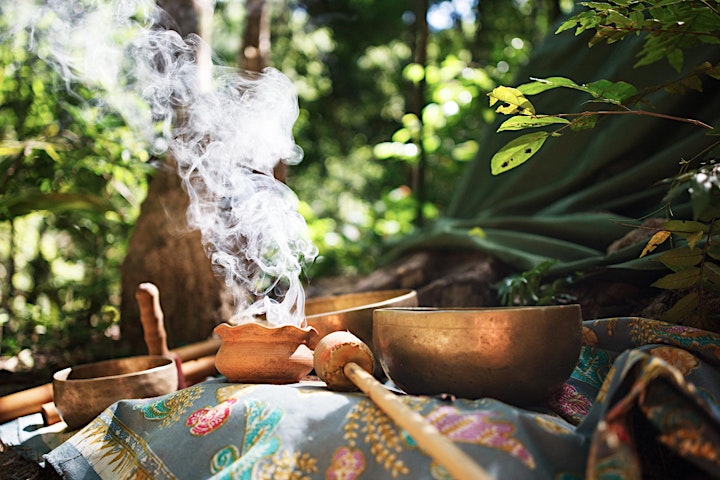 Strengthen Your Intuitive Power
WITH SACRED FEMININE ARCHETYPES + PLANT MEDICINE
By the end of your time in this inspiring & engaging retreat, you will . . .
☀️ Understand what's been keeping you stuck in self-sabotage & unwanted habits & how to break through
🍄 Learn how to work with Sacred Feminine Archetypes & Plant Medicine
🔥 Gain tools for strengthening your intuitive power
ARE YOU READY TO TRANSFORM YOUR LIFE FOR THE BETTER WITH SACRED FEMININE ARCHETYPES & PLANT MEDICINE?
IMAGINE what would be possible if you could . .
⚡️ Learn pleasurable self-care practices to boost your vitality & intuitive power instead of burn-out & unwanted habits
⚡️ Practice Sacred Feminine rituals for manifestation
⚡️ Work confidently with Plant Medicine
⚡️ Fully trust your intuition & inner wisdom
You'll get all of this and more as well as connecting with our high vibe community!
This online retreat keeps you engaged & inspired with interactive practices & movement to help you embody what you learn & connect with our online community.
Zoom (access provided upon registration)
*THIS WILL BE RECORDED so you can catch the brilliance even if you can't join us live*
Seat Deposit
Upon completion of our time together, your seat deposit will be promptly refunded. Attendance for the full time together is a pre-requisite.
Meet Your Quicker Waker Upper!
Amanda is the Founder and President of Living Wisdom Church, and has over 20 years experience working ceremonially with plant medicine, and 15+ years experience guiding sacred ceremonies, as well as a Master's degree and clinical training in Counseling Psychology from California Institute of Integral Studies. She's studied and worked with subconscious healing for over 38 years.
She's passionate about helping liberate you from subconscious programming that's keeping you from thriving and living your Noble Purpose, and is gifted at creating safe and sacred containers for others to access your inalienable sovereignty by connecting with Source and discovering your unique spiritual path.