Description
Join us on April 13 for our Pop-Up Paint Studio - part of our 4-month Pop-Up Art Nights series held at Clifton's.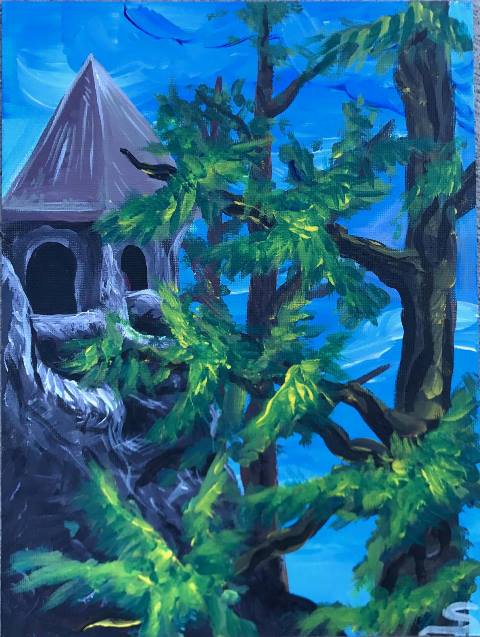 All attendees will re-create and take their version of the painting!
Join Ryman Arts for our second Pop-Up Paint Studio! Enjoy a night at the Downtown LA Artwalk – bring your friends over to the newly re-imagined Clifton's to create your own paint masterpiece. The class will be led by artist and Ryman Arts alumna, Saskia Darnell (Ryman '06). Get there early to explore the multi-level venue and take advantage of their Magic Hour for special drink prices from 3 – 7pm. Food and drink can be purchased from the wide selection at Clifton's cafeteria. Create a painting that will remind you of the magic of Clifton's!
Bring your energy and creativity to this all levels class. No prior experience necessary. All supplies and aprons will be provided. The event will begin promptly at 7pm, please check in at the Ryman Arts table when you arrive to get set up with your canvas and paints.
All proceeds will go towards Ryman Arts to help provide free studio art classes to high school students in Southern California.