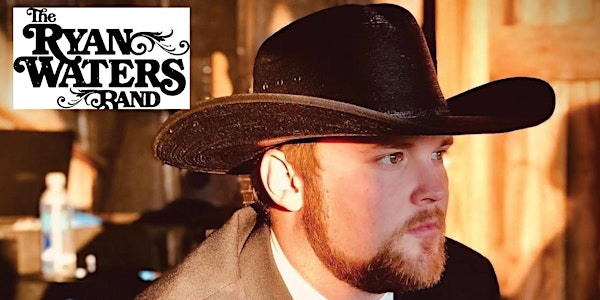 Ryan Waters Band with special guest Brian Congdon - CANCELED
Location
Eddie's Attic
515 B North Mcdonough Street
Decatur, GA 30030
Ryan Waters Band at Eddie's Attic in Decatur, GA!
About this event
Ryan Waters Band
Hailing from Luverne, AL, the Ryan Waters Band is no stranger to small town life and real country living. "The song 'In Out Here' literally describes my life to a T," says Waters who put out the well-received single in April of 2022. The song was a pick for the popular Spotify editorial playlist called "New Music Nashville" upon it's release.
Ryan Waters has been making waves in modern country music ever since he released his most popular song to date, Chevrolet You Down". It's release was set into motion following a video he posted of himself singing the song on his TikTok which has amassed more than 2.5 million views as well as gained him more than 200,000 followers on the platform. Today, his music has a growing following of loyal listeners and has been streamed a total of over 3.5 million times.
With even more growing support and momentum in 2022, The Ryan Waters Band is excited to announce many new additions to a consistent U.S. touring schedule as well as plenty of new music on the horizon.