| | |
| --- | --- |
| Ryan Wager's Mr. Marina Fundraising Page | |
Event Details
On January 17th, you can purchase tickets to Mr. Marina in support of Ryan Wager HERE.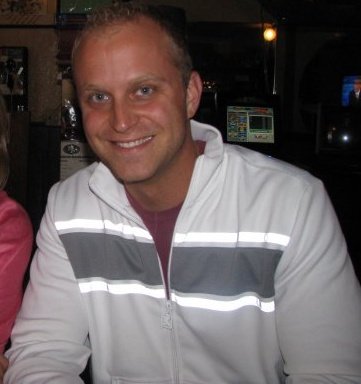 I'm an international rugby-playing entrepreneur who can't wait to raise some
funds and "Ruck Cancer". For those that don't know, "Rucking" is a part of rugby
where your teammate is down, and you do everything in your power to make
sure your side comes out on top. So I figured it was apropos...and it rhymes
with...well, you know. So let's do this and "RUCK Cancer!"

Here's my Mr. Marina Curriculum Vitae (Fancy word for Resume)

1. I drive a FULLY LOADED Vespa 300. It's pretty sweet.
2. I volunteer at dog shelters rather than borrowing yours in order to pick
up ladies.
3. I work out because I want to get back to playing rugby again after my
injury instead of being able to simply lift heavy objects by only bending
at the elbow.
4. I have the eyes of both my nieces tattooed on my arm and swear to the
fact that my only reason for doing bicep workouts is to improve the
canvas.
5. Instead of putting my mother in a home I decided to buy her one.
6. Forget Flour + Water, Wendy's is my favorite "restaurant". But don't
worry ladies, I would never take you there on a date...
7. I may be a rugby player, but I'm also a geek who currently works in the
field of Behavioral Analytics. Truth be told, I feel more comfortable
explaining "Stepwise First Order Recursive Linear Filters" than I do
talking to girls.

All jokes aside, cancer has deeply affected my family like I know it has many
others. First by losing my wonderful Grandmother Helen, then the very recent
loss after a long battle of my Uncle Mike, and finally the successful ass-whooping
done by my Uncle Jon. Because of this I'd like to thank the Mr. Marina organization for this opportunity to help raise awareness around blood cancer by seeing red and giving green in an effort to "Ruck Cancer" into the ground.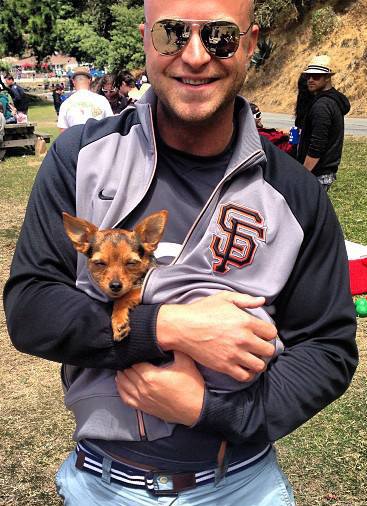 Attendee List
Sort by:

Date

|

First Name

|

Last Name
Organizer
Slap Cancer
Slap Cancer was initially a campaign started by Brianna Haag in 2012 and now consists of a group of young professionals in San Francisco who fundraise on behalf of The Leukemia & Lymphoma Society. All ticket sales and dollars raised through The Mr. Marina Competition goes directly to the Greater Bay Area Chapter of LLS. For more info on how your donations are funding life saving cancer research, visit http://lls.org/sf