Actions and Detail Panel
Ryan Lucas Open Mic and Book Release
Fri, February 17, 2017, 7:00 PM – 10:00 PM EST
Description
This month VIBE.DC is celebrating the latest poetry book release by DC Native Ryan Lucas. This will be a wonderful night of Spoken Word, Music, Networking, Beautiful People, and Dope Vibes.
Hosted by Serial Entrepreneur Shelly Bell.
---
---
Date: Friday, February 17, 2017
Time: 7 doors open. Show at 8 pm – 10 pm. Sign-ups start at 7 pm.
Location: The Madison House 1611 U Street SE Washington, DC 20020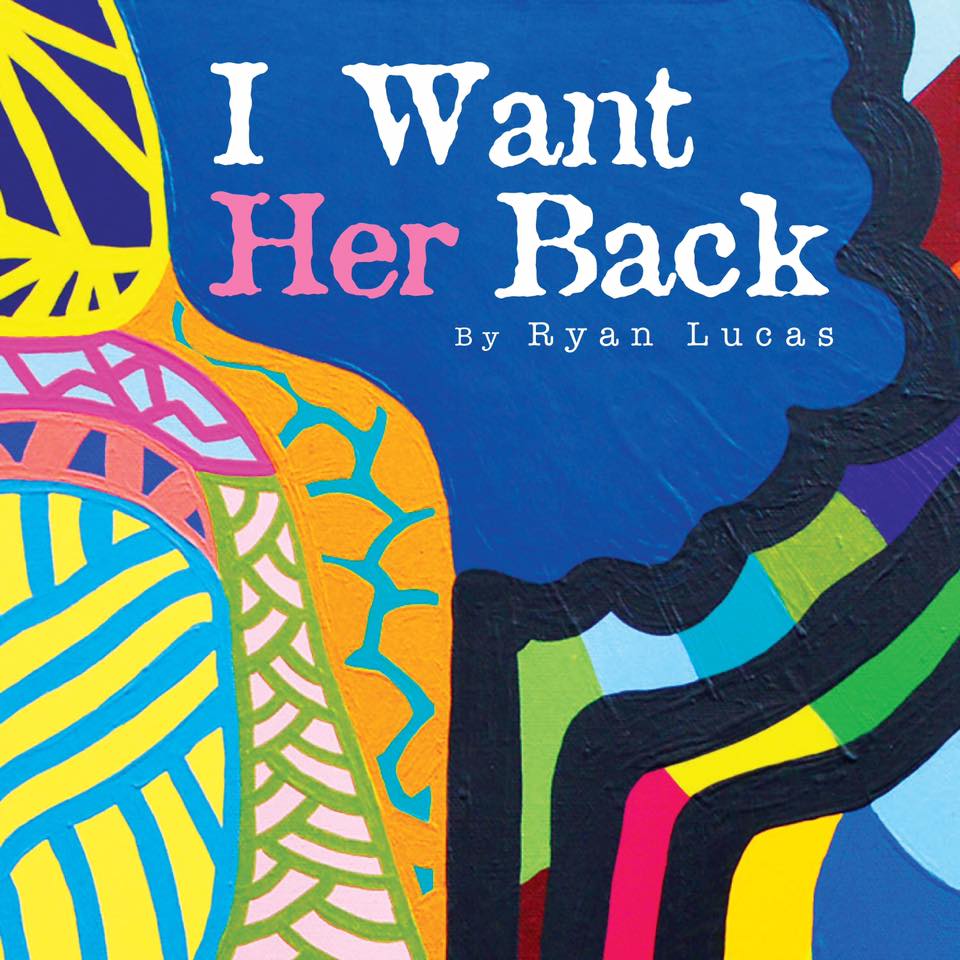 "I WANT HER BACK"
THE BOOK
by Ryan Lucas
"I Want Her Back" by Ryan Lucas is a collection of 17 poetic pieces created to shed light on the pleasure and pain of that comes with life, liberty and the the pursuit of happiness. These thoughts and musings encourages the reader to seek only the best that life has to offer and recognize the power within them to be the change the world is looking for.

Pre-orders are now available at RyanLucasDC.BigCartel.com.
Click Here to check out the latest music video by Ryan Lucas "Bo Jackson"
---
---
Ryan Lucas is a DC, USA based Hip-Hop performer and producer who recently moved to Los Angeles and is influenced by A Tribe Called Quest, The Roots, N.E.R.D., Common, Yasiin Bey and WuTang. Growing up in the DMV, Ryan developed a deep passion for Hip-Hop which spiraled into a lifelong ambition. He began working on his craft and in 2011 he recorded his first official record.

With strong determination and dedication, Ryan recorded the ep "Boy Meets Girl" under the name "Kevin Live!" The feedback was tremendous and Ryan's fan base grew rapidly. Despite the hype, and publicity, Ryan remained focused. In June 2013 Ryan went in search of a backing band. Several musicians responded to the post and "The DC Gentlemen Band" was launched. They later evolved into a group of three members: Ryan Lucas, D2 and Trevor.

As a follow up to "Boy Meets Girl", Ryan recorded and released another ep called "Next Chapter." "Next Chapter" was considered a powerful addition to his catalog. He is currently touring around the country with "Next Chapter" and is planning to tour in Africa, Europe, Asia and South America. January 15, 2016 Ryan released a full length album called "I Want Her Back."

Ryan Lucas has proven himself to be the next big artist out of the DMV. His passion for Hip-Hop, and love for his fans has brought him a long way. "You have the POWER within yourself to change the world. BE HAPPY, BE HEALTHY, BE FLY, BE L!VE", says Ryan Lucas.
---
---
Shelly Bell
Social Entrepreneur & Empowerment Coach, Shelly Bell, is among the nation's most sought after writers, community organizers and motivational speakers in the Washington, DC Metro area. Excelling as a truly dynamic force in the local (Washington, DC), national and now international media, her work as a performance poet has led to an arts partnership with the Northern VA Fine Arts Association, an interview with NerdWallet, a performance with the world renowned Washington Metro Philharmonic Association, and serving as an Arts Commissioner for the City of Alexandria, VA. As the Hustle Coach her mission is to expose clients to economic independence via entrepreneurship and side hustles. Her objective is to make you successful NOW!
Her brand "Made by a Black Woman (MBABW)" has taken the world by storm doubling as a marketplace and a movement. She and her pop-up team are dedicated to placing the stamp "MADE BY A BLACK WOMAN" proudly on as many chests as possible via t-shirts, tanks, hoodies, and more! MBABW's mission is to invoke a sense of pride in apparel created and curated by women of color. For more info visit http://www.madebyablackwoman.com.
Shelly Bell is the founder of Black Girl Vision (BGV), a business development and empowerment community built on entrepreneurship, collective economics and partnership. BGV's mission is to expose women of color to economic independence via entrepreneurship. Women of color gather, donate to a fund, pitch ideas and one woman walks away with seed funding for her business. Shelly envisions a global women's entrepreneur community built on collective economics, partnerships, and think tanks.Black Girl Vision (BGV) hosts networking events, social gatherings, and business pitch events. For more info visit http://www.blackgirlvision.com.
Shelly Bell is unquestionably an extraordinarily gifted speaker mixing uncommon honesty with a populist style. Her unflinching desire to remain honest to herself and her aspiration makes her personal motto entirely true. "Regret Nothing Write Everything!"