About this Event
Rally website: www.RVillageRally.com
RVillage customer support: 888-238-6709
Attention: Eventbrite is having an issue with mobile ticket buying. Please go through the registration and site selection ticket buying process using a computer, laptop, or tablet.
Site Length
The length of rig that each site can accommodate is inside each dot on the map. There will be plenty of space for a tow vehicle in addition to your rig.
AVAILABLE SITE TYPES:
30amp water/electric (no sewer) - Reserve Now
50amp water/electric (no sewer) - Reserve Now
Boondocking/Dry Camping - Reserve Now
Day Passes - Reserve Now
WAITING LIST SITE TYPES:
50amp Full Hookup - SOLD OUT
30amp Full Hookup - SOLD OUT
How to get on the waiting list:
Register for the RVillage Spirit of the Road 2020 in a site type you'll be happy with if you don't make it off the waitlist (remember… pump-outs are available with water/electric sites).
Fill out the waiting list form: https://www.rvillagerally.com/waiting-list
About
Spirit of the Road 2020 is all about connecting with fellow RVers for five amazing fun-filled days in beautiful Florida. Meetup with old friends and make new ones, enjoy live music and dancing every night, attend master classes, shop the vendor booths, kayak on the Suwannee River, enjoy world class entertainment... and so much more!
Curious to know what an RVillage Rally is all about? Take a look at the highlight video from the last rally.

FAQs
Can I select my own site for this event?
Yes! The ticket ordering system will allow you to choose your own site at the venue for this event. Click on the green "Register" button and then click on "Buy on Map". The venue's map will open up and display all available sites. From there, you can select your site based on location within the park, hookup type, and site length. For the best experience using the map feature, we highly recommend using a computer instead of a mobile device.
I have mobility issues or need a handicap site. Do you have any available?
Contact us at support@rvillage.com so we can help you select the best site for your needs.
Can I bring my pet?
Yes, you can! There is no extra fee for pets. While it states on the venue website that pets are not allowed, we have made sure that our rally attendees can bring their furry family members. The normal "pet" rules will apply.
Suwannee County Code Section 14-33 requires all pets to have an ID tag that includes the owner's name and current phone number. Proof of current rabies vaccination is required. You must bring copies of documentation and fill out the venue's Pet Registration Form. Please download, print, and fill out this form before your arrival to expedite the checkin process.
How do I use a promo code?
Enter it BEFORE you select a site and enter the checkout.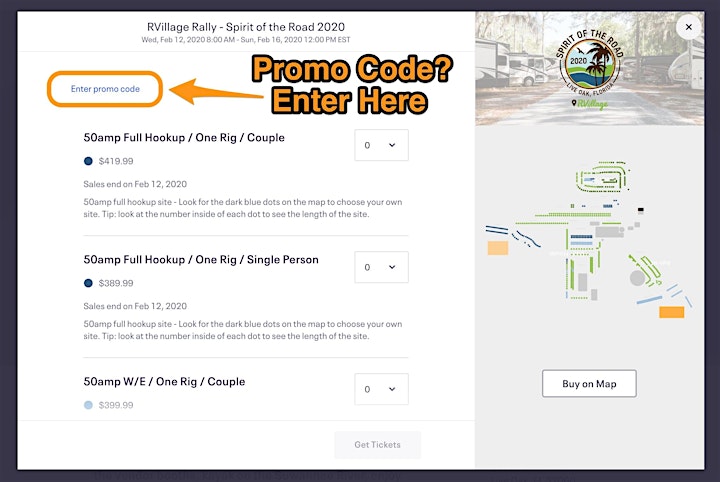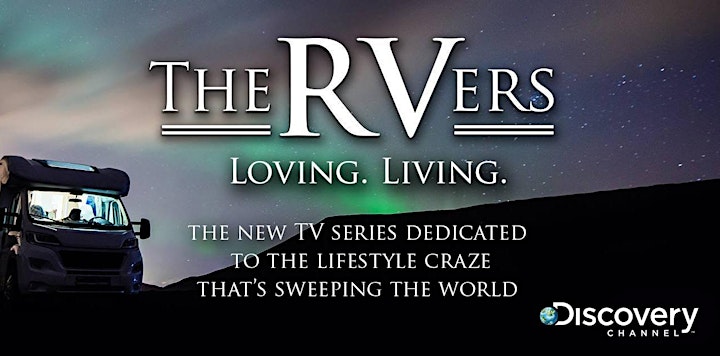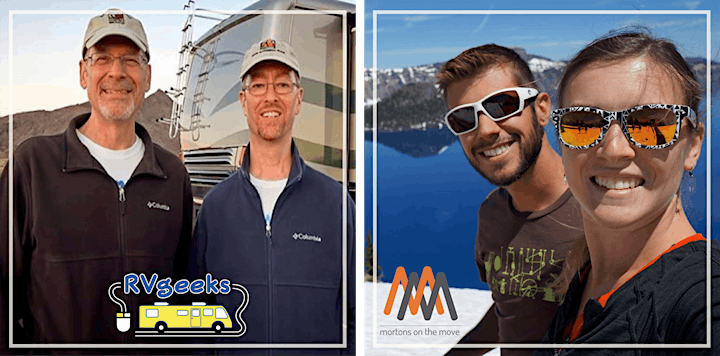 Come spend an evening with the cast of the new Discovery Channel show, The RVers! RVgeeks and Mortons on the Move are making a special guest appearance at the Spirit of the Road 2020 rally and we couldn't be more excited!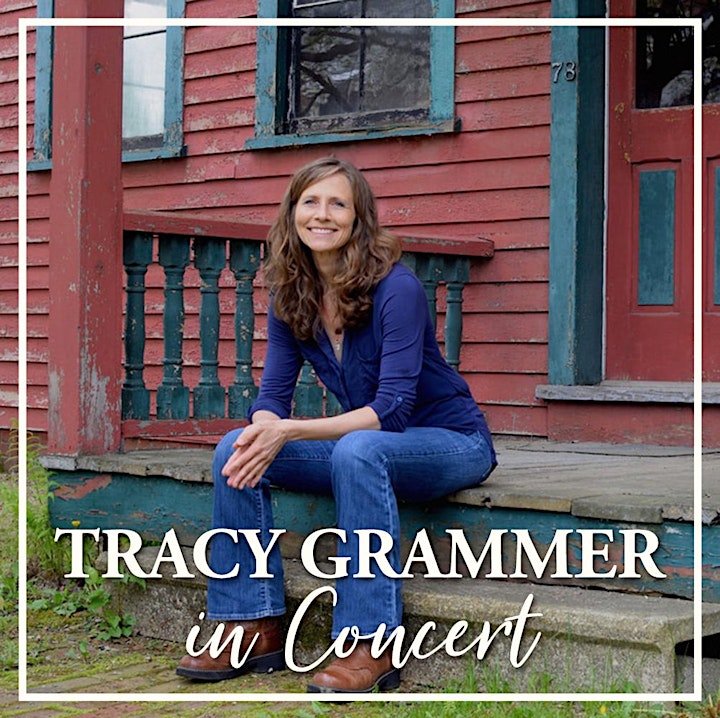 Tracy Grammer is one of contemporary folk music's most beloved artists. Renowned for her pure, emotive vocals, perfectly intoned violin, and guitar playing that is by turns percussive and delicate, Grammer is also a gifted storyteller whose incantations add a rare mixture of vulnerability, intimacy, and hard-won insight to her performances.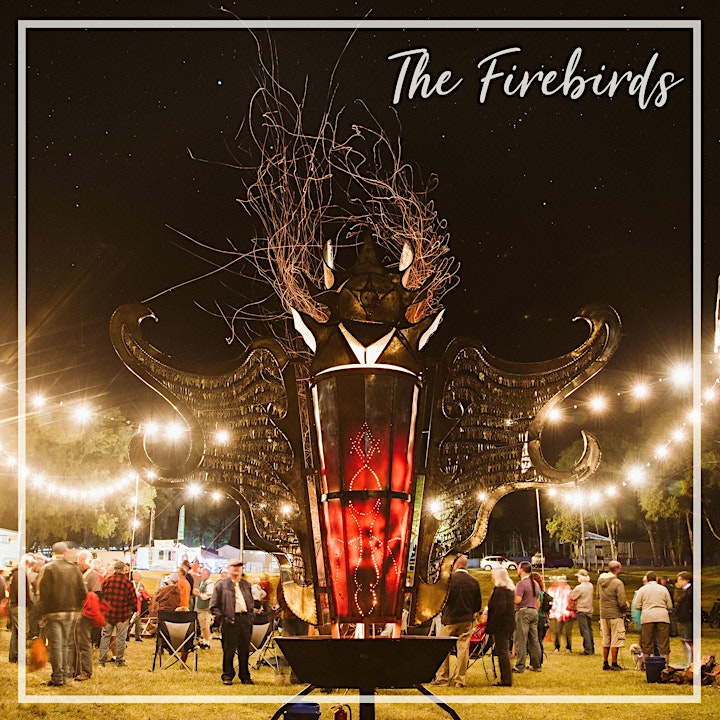 These one-of-a-kind hand forged giant fire sculptures are exquisitely beautiful in their design and function. They were built to create a soft place to land at the end of a fun-filled day to visit with friends. The "Firebirds" will be filled with wood at dusk every night. The steel becomes so hot that they begins to glow and can warm the large crowd around them so we can gather together comfortably throughout the evening.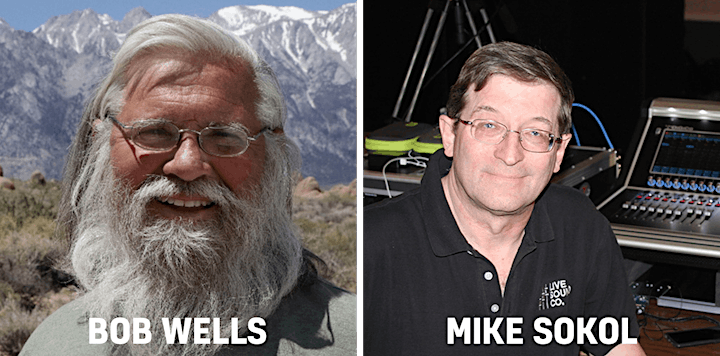 Bob Wells
We are deeply honored and fortunate to have Bob Wells join all of us at Spirit of the Road 2020. Bob is the celebrated founder of the very popular: Cheap RV Living website and is also the founder of their world renown annual event, The Rubber Tramp Rendezvous which has spawned a movement of nomadic lifestyle seekers. Bob also is the co-founder of the non-profit, Homes on Wheels Alliance.
Mike Sokol
Mike Sokol is an RVers dream information resource when it comes to understanding RV electrical issues. He has taught hundreds of seminars around the country on a variety of technologies including RV electrical safety. Mike has the ability to teach in a way that is fun and informative, but also can deliver this complicated yet important information in a way that is easy for everyone to understand!