Description
Our first event of the new year! As usual, we have four amazing presenters who are bringing their practical tips on how to be a better designer.
OUR PRESENTERS:
Darrell Estabrook | Independent UX Consultant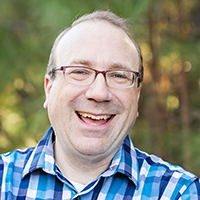 Topic: "One Simple Question"

We are easily distracted from our priorities when designing digital products and websites, but you can cut through the clutter. Darrell will show how asking one simple question can strengthen your design decisions every day and improve what you create.
Darrell Estabrook designs digital experiences, and has done so since 1996 when dial-up was a thing. He works with clients and designers to hone in on their project's purpose, then design toward it. 

Connect with Darrell:
Twitter: https://twitter.com/DesignResponds
LinkedIn: https://www.linkedin.com/in/darrellestabrook/
Website: http://purposedrives.design
Dr. Pollie Barden, PhD | Senior Experience Designer, Olson Digital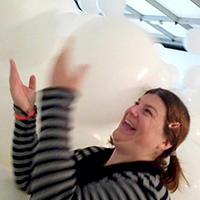 Topic: Death of the Screen: Follow research informing the future of interaction


Keeping up on current trends and business practices are helpful to day to day for current digital products. However, as UX professionals we need to be aware of what is on horizon and be preparing now for how our interactions, access and relationship is going to change in the near future.
Dr. Pollie Barden, PhD is a researcher in human computer interaction with a focus on social issues. Her research centers around working with digitally disenfranchised communities through participatory methods.
Connect with Pollie:
Instagram: https://www.instagram.com/dr.pollie/
LinkedIn: https://www.linkedin.com/in/pollie/
Website: http://www.pabadesigns.com/ 

Lisa Dance | UX Analyst, Genworth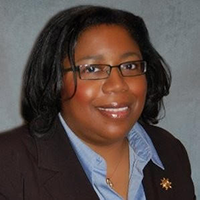 Topic: Designing for Underserved Groups


As technology continues to evolve, designers must ensure the needs of underrepresented groups are captured in the research and design of products and services. Using real-life examples, I'll show the negative impact of ill-conceived technology solutions on minorities and the working poor in banking, recruiting, and healthcare.
A native Richmonder, Lisa's passion for businesses being easy to do business with led her to founding ServiceEase, a consultancy to help small businesses and nonprofits improve customer experiences. Lisa Dance is currently an User Experience Analyst for Genworth, working on its award-winning website.
Connect with Lisa:
Twitter: http://twitter.com/ServiceEase
LinkedIn: www.linkedin.com/in/ldance/
Website: www.ServiceEase.net 

Sam Poulin | Design Lead, Capital One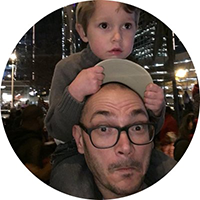 Topic: Designing for Good

We are designing ever more complex systems, and our choices affect real people's lives. How can we make sure our design decisions are always rooted in helping our users?
Sam Poulin has been designing experiences since 2001 in places like high-end art galleries, start-ups, ad agencies, and IBM. He currently is working at Capital One helping to change banking for good. He is also the current president of Richmond UX.
Connect with Sam:
Twitter: http://twitter.com/simeon_P
LinkedIn: https://www.linkedin.com/in/simeonpoulin/ 

---
THE SPACE:
ICF Olson

901 East Byrd Street, Suite 700

Richmond, VA 23219
Since 1969, ICF has led major brands and government agencies to technology, policy, and business solutions. Our 'RVA team' includes experts in technology, creative content, digital experience, energy, healthcare, and public policy. The new location offers a space for creativity, collaboration, and global connections under one roof. We are eager partners in helping Richmond become one of the country's fastest-growing markets for technology jobs.
The RVA team includes the launch of ICF Next. We're Mission-driven creatives, communicators, strategist and technologists. In a world of complexity, we make changes simple. In a world of distraction, we help organizations break through.
Accelerated Change. Beautifully Delivered."
Note: Parking at ICF is $5. There is street parking and other pay parking