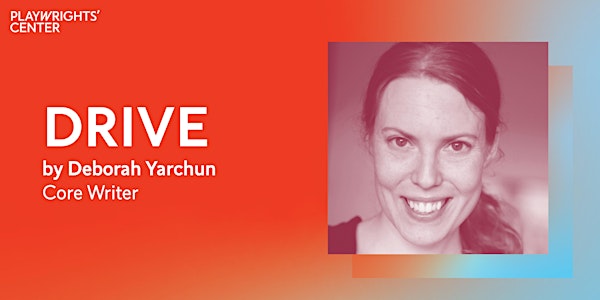 Ruth Easton: DRIVE by Deborah Yarchun
In Person Reading
When and where
Location
Playwrights' Center 2301 East Franklin Avenue Minneapolis, MN 55406
About this event
DRIVE
by Deborah Yarchun
Core Writer
❖ Mon, Oct. 10 at 7 p.m.
❖ Tues, Oct. 11 at 7 p.m.
A community of truckers in Iowa are forced to shift gears when they lose their jobs to self-driving trucks. When Gloria becomes the only trucker in town still employed, resentments begin to surface. Tensions escalate as they grapple with a mystery: Haygen, a driver with close ties to all of them, has disappeared. Set in a future not far down the road, Drive explores our fears for the future and what happens when individuals defined by their work are forced to reevaluate what drives them.
From Deborah: "I was inspired to write Drive by my fears and fascination with what the next level of automation will do to us as a society. I'm grateful for the opportunity to dive deeper into the characters' relationships and the rhythm of the play in person at the Playwrights' Center and to share it with an audience (especially in the Midwest, where the play is set)."
________________
A note regarding COVID-19 protocols:
Playwrights' Center is committed to the health and well-being of the artists and communities we serve, the people we employ, and the guests that enter our building. To that end, we're taking the following measures:
All persons entering the building must wear a face mask at all times while in the Center and take a temperature check upon entry.
There will be no beverage service. Patrons are welcome to bring a personal beverage with a lid, however. Please keep your mask up when not drinking.
Proof of vaccination or a negative COVID test is no longer required.
We will continue to monitor guidance from public health agencies and experts and update our COVID-prevention policies as appropriate. All persons registering for an in-person performance agree to follow the aforementioned Center requirements, guidelines, and procedures.
Thank you for your understanding and cooperation.