Sales Have Ended
Registrations are closed
Ticketing for the event is closed. Please go to icorps.rutgers.edu for more information about I-Corps@Rutgers. Please go to https://oedi.rutgers.edu/upcoming-events-and-opportunities/ for upcoming events. Thank you! Mark DeGuzman, m.deguzman@rutgers.edu
Sales Have Ended
Registrations are closed
Ticketing for the event is closed. Please go to icorps.rutgers.edu for more information about I-Corps@Rutgers. Please go to https://oedi.rutgers.edu/upcoming-events-and-opportunities/ for upcoming events. Thank you! Mark DeGuzman, m.deguzman@rutgers.edu
Learn about the I-Corps@Rutgers Opportunity and how the experience can set you on the path towards commercialization, funding, & customers!
About this event
Do you want to explore how your idea or innovation could be used in the real world?  Do you think it may have commercial applications? Are you willing to "get out of your comfort zone" to find out?    If you answered "YES," then I-Corps™@Rutgers may be for you!
Join us for a Virtual Info Session hosted by the Rutgers I-Corps Site Leadership Team to learn more about the I-Corps Opportunity.  You may have heard about the program from an email, a colleague referred you, or a classmate who participated previously.  You may be a faculty / staff / student who has been working for years on a technology with commercial potential hoping one day to get your innovation into the hands of customers/users. You may be a student curious about Innovation & Entrepreneurship (I&E) at Rutgers and just want to know more. You may even be a Program Director/Manager that is interested in collaborating with us to enhance the experience of your program participants.  We are also broadening participation by inviting teams from Hispanic or Minority Serving Institutions to apply. If you fit any of these categories and have an interest in innovation, find out more about this unique opportunity!
Register today to get all your questions answered!  Join us to evaluate whether you're ready to apply, hear what the program is all about, and see how we can work together to help you in your commercialization journey.
We will provide an overview of the Rutgers I-Corps Site Program and the upcoming dates for Cohort 9 (Fall 2020) to be run in a fully virtual format.  We'll discuss the roles of the I-Corps Team members, program expectations and deliverables, and what participants have gotten out of the program.  Finally, we'll share what's required on the I-Corps application with some time for Q&A at the end.
Agenda:
First 5 mins: Introductions
Next 30 mins: I-Corps@Rutgers Presentation
Last 25 mins: Q&A
Please share with colleagues from your department to spread the word!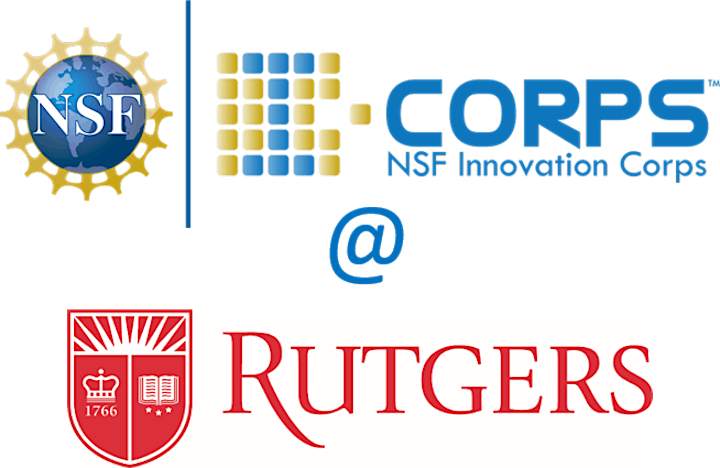 Organizer of Rutgers I-Corps Virtual Info-Session, Sept 22, 12noon
Rutgers I-Corps™ Site is funded by the National Science Foundation with the goal of nurturing and supporting local teams to help transition their technology concepts into the marketplace.  The Rutgers I-Corps Site will provide advice, resources, networking opportunities, training and modest funding* to assist teams with the commercialization process and/or into becoming applicants for the National I-Corps™ Teams Program.

---
For more information:
icorps.rutgers.edu
Rutgers Today Article on I-Corps@Rutgers