Enjoy a catered breakfast, silly songs, club traditions, and special presentation each week at the historic Los Angeles Breakfast Club.
About this event
PLEASE REMEMBER, TICKET SALES CLOSE 48 HOURS BEFORE BREAKFAST. THERE WILL BE NO WALK-INS AT THE DOOR.
VACCINATION REQUIREMENT: Out of a concern for health and safety, we are requiring all attendees to be COVID vaccinated at least 14 days prior to visiting the LABC. Please bring your COVID vaccination card or digital record issued by the State of California or County of Los Angeles to the club the morning of your visit. We respectfully remind you that no guest will be admitted to the LABC without proof of full vaccination.
OUR SPECIAL GUEST: Ruta Lee's memoir, Consider Your Ass Kissed, is a treasure trove of wonderful personal stories and anecdotes with rare first hand and authentic memories of the entertainment industry.
- Her starring roles in films such as Seven Brides for Seven Brothers to Funny Face; Bullet for a Badman, Witness for the Prosecution and Sergeants 3.
- Ruta has worked with Clint Eastwood, Burt Reynolds, Charles Bronson, James Garner, Johnny Carson, Fred Astaire, Robin Williams, Howard Keel, Bob Crane, Frank Sinatra and the rest of the Rat Pack, the list goes on!
- The iconic ladies she called friends are Rona Barrett, Phyllis Diller, Julie Newmar, Lucille Ball, Sally Fields, Gypsy Rose Lee (no relation) and her best friend and founder of Thalians, Debbie Reynolds.
- The Thalians, founders Debbie Reynolds and Ruta, were the Leading Ladies of "Hollywood for Mental Health" raising millions for The Thalians Mental Health Center, with star studded events. Now The Thalians are working with UCLA's "Operation Mend" for the mental health of returning disabled Veterans. The Thalians honored Ruta Lee for her dedication to mental health. She joined the ranks of previous honorees, Gene Kelly, Frank Sinatra, Sammy Davis, Mary Tyler Moore, Whoopi Goldberg, Angela Lansbury and and Clint Eastwood, to name just a few.
- During Ruta's thriving film career, she launched into television success with over 2,000 appearances, starring and guest starring in shows like Perry Mason, George Burns & Gracie Allen Show, Andy Griffith Show, Dragnet, Peter Gun, Bonanza, Gunsmoke, Rawhide, Marcus Welby MD, Twilight Zone, Ironside, The Flying Nun, Hogan's Heroes, Mork & Mindy, Benson, The Love Boat, Roseanne, Days of Our Lives and, of course, 77 Sunset Strip, The Lucy Show, and even auditioned for the role of Ginger on Gilligan's Island.
For more information, please visit Ms. Lee's website at http://www.rutalee.com.
ABOUT THE CLUB: Founded in 1925, the Los Angeles Breakfast Club still thrives with food, friendship, and fun. Our meetings are held in our clubhouse, Friendship Auditorium, located at 3201 Riverside Drive, near the corner of Los Feliz Boulevard, in Griffith Park. Best described as a variety show, attendees enjoy a catered breakfast, silly songs, club traditions, and an interesting presentation from a guest speaker.
TICKETS: Sales on Eventbrite close 48 hours before breakfast. Non-members are $25 and Members are $18, utilizing a special promo code.
Please arrive between 6:45 - 7:00 AM sharp! Doors close at 7:15 AM. Your admission includes a buffet breakfast and enjoyment of our 96-year-old weekly variety show.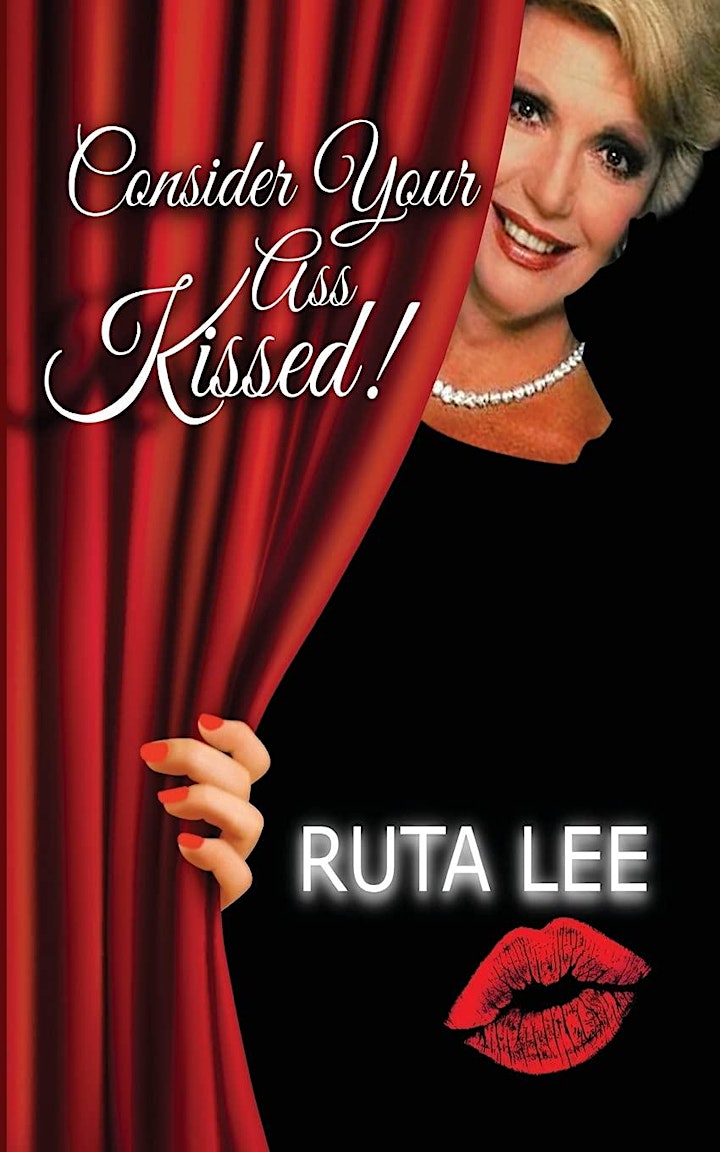 Organizer of Ruta Lee: Consider Your Ass Kissed