About this Event

In partnership with the Art Gallery of Alberta, Rust Magic founders Annaliza Toledo and Trevor Peters along with local artists AJA Louden, Alex Labarda and Jill Stanton will share their personal insights on public art making in Edmonton and share some big plans for the upcoming Rust Magic 2019 Festival this summer. The discussion will be moderated by artist and journalist Fish Griwkowsky. Q & A will follow.
Admission by donation; suggested donation $10
Limited seating is available. Registration is highly recommended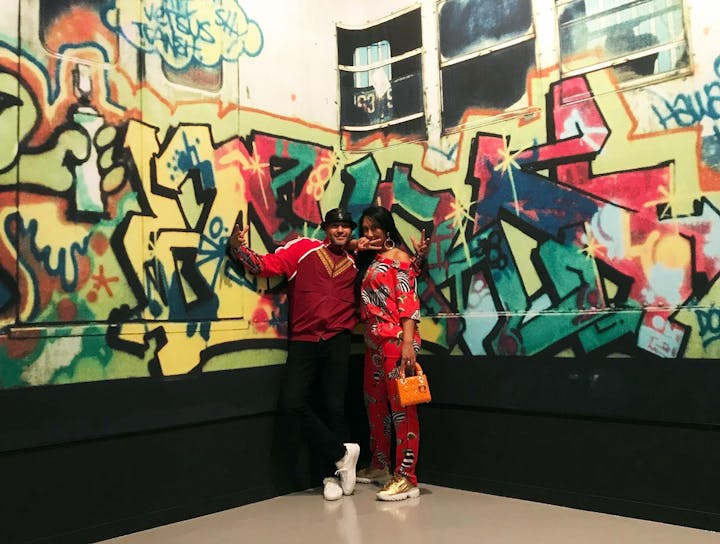 Annaliza Toledo and Trevor Peters created Rust Magic in 2016 and have produced many of the most iconic murals in the city. In just 3 years, the festival saw the creation of over 40 large scale public works which includes the largest street art mural in Edmonton. Rust Magic is dedicated to creating more impactful murals along with unforgettable events.
AJA Louden (AJA sounds like 'Ajay', short for Adrian Joseph Alexander) is an artist based in Edmonton, Canada. Born to a family tree with roots split between Jamaica and Canada, Louden is a child of contrast. Bold and arresting freehand spray-painted portraits of figures from Jimi Hendrix and Richard Nixon to more local heroes like Rollie Miles often alternate with hand-lettered designs and vibrant patterns borne of a background in graffiti. Louden looks to bring a multifaceted, collaborative, and multi-narrative approach to contemporary urban muralism.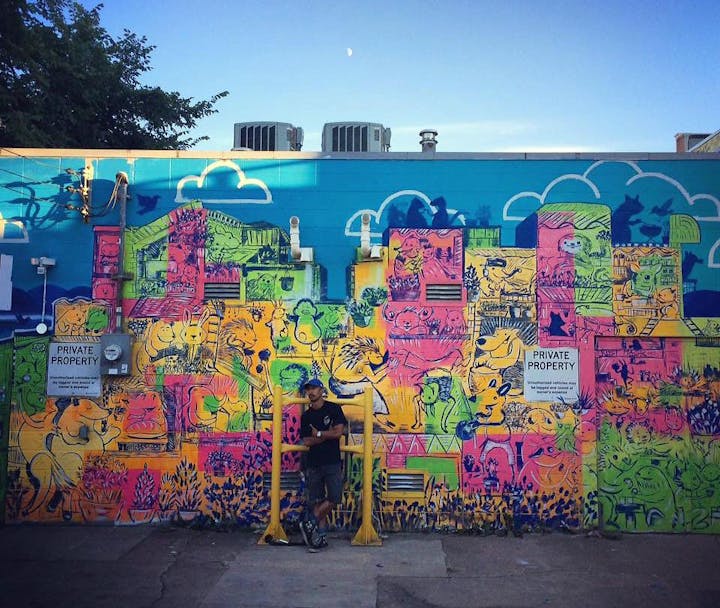 A U of A classically trained painter since 2002, Alex Labarda's pop culture influenced anthropomorphic characters have developed over the years and have been a conduit for his self expression.His cartoon characters Polar and Brooklyn can often be found in his work. Over the past few years, Labarda has collaborated with Rust Magic and is the 2018 MinBid Vignettes Live Painting Champion.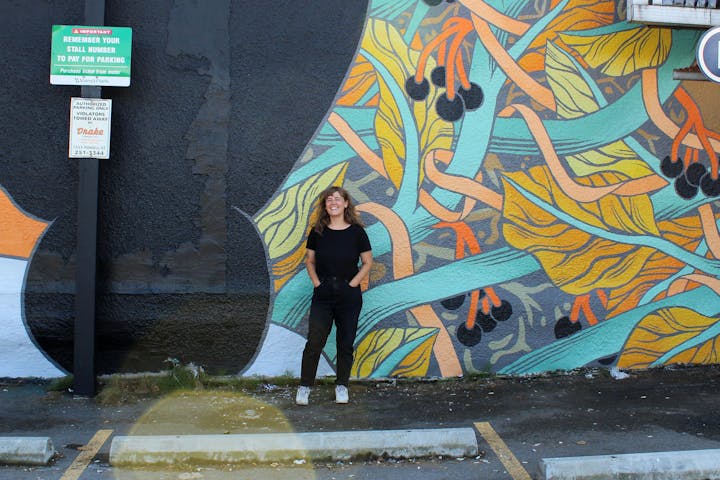 Jill Stanton is a Canadian artist and muralist, working for both private and public clients nationwide. Her work has been featured in several mural festivals, including the 2018 Concrete Canvas Festival in Victoria, BC, 2018 Rust Magic Festival in Edmonton, AB, the 2017 Vancouver Mural Festival, and the 2017 Wall-to-Wall Festival in Winnipeg, MB.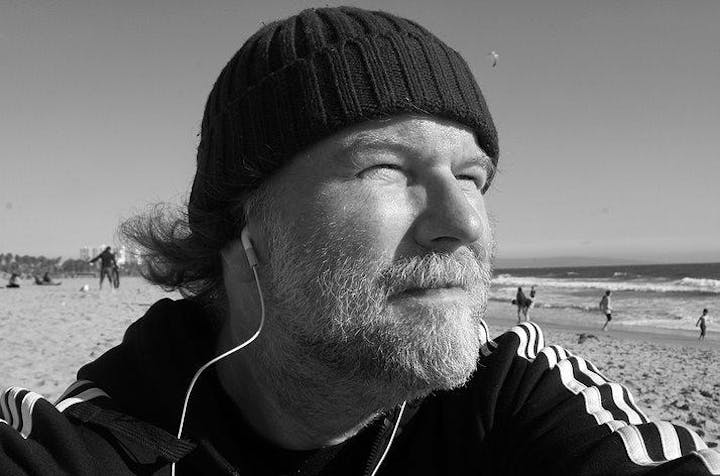 An art and cultural critic for the Edmonton Journal, Fish Griwkowsky is a stereoscopic photographer who just got back from Sundance having associate-produced Docking, a short psychological horror about two penises meeting in space. His THE END window project with Dara Humniski just had its third iteration in Brussels in January declaring to strangers the words NOT YET. And last year he got to interview Jim Davis, which is tenuously relevant here because he's hoping to help curate a Garfield mural up in Edmonton in the next little bit.