Russian Theater, "Oh, my illusive city…." ("О, город мой неуловимый...")
Description
"Oh, my illusive city…." is a concert style program composed of poetry and prose by famous Russian writers and poets mixed with classic Russian music and songs. This composition includes fine examples of Russian poetry from both the 19th and 20th centuries: Alexander Pushkin, Valery Bryusov, Alexander Blok, Anna Akhmatova, Vladimir Nabokov, Josef Brodsky, and others. It also includes passages from novels and stories by Nikolaj Gogol and Fyodor Dostoevsky. The musical background of this composition is from Dmitri Shostakovich, Georgy Sviridov, Petr Tchaikovsky, Sergey Rachmaninov, and others.
The composition "Oh, my illusive city…." was created and performed first in Houston, Texas in 2015. The program's plot follows one of the most beautiful and at the same time mysterious cities of Russia, Saint Petersburg, surrounded by legends that inspired writers, artists, poets, and musicians. This inspiration was driven by the controversial figure of the city's founder, the emperor Peter the Great.
"Oh, my illusive city…." is performed in the Russian language and serves to promote the best examples of Russian music, literature, and poetry. It is also a great practice for students learning the Russian language.
After the stage performance there will be a Musical Reception and hot tea and Russian style pastries to enjoy. This part of program will include pieces of music and lyrics by popular amateur songwriters Y. Visbor, B. Okudghava, L. Sergeev, A. Dolsky, S. Nikitin and others.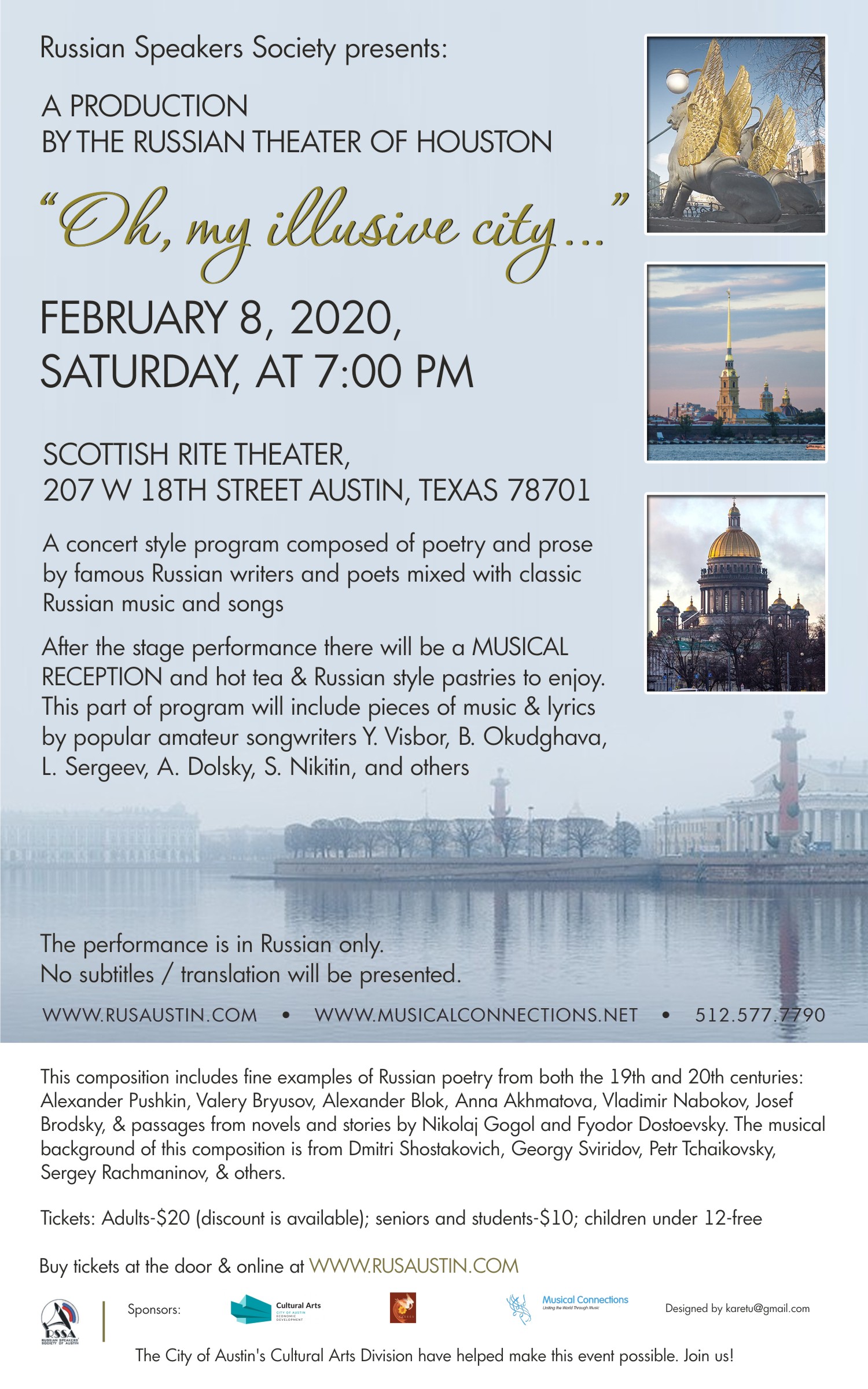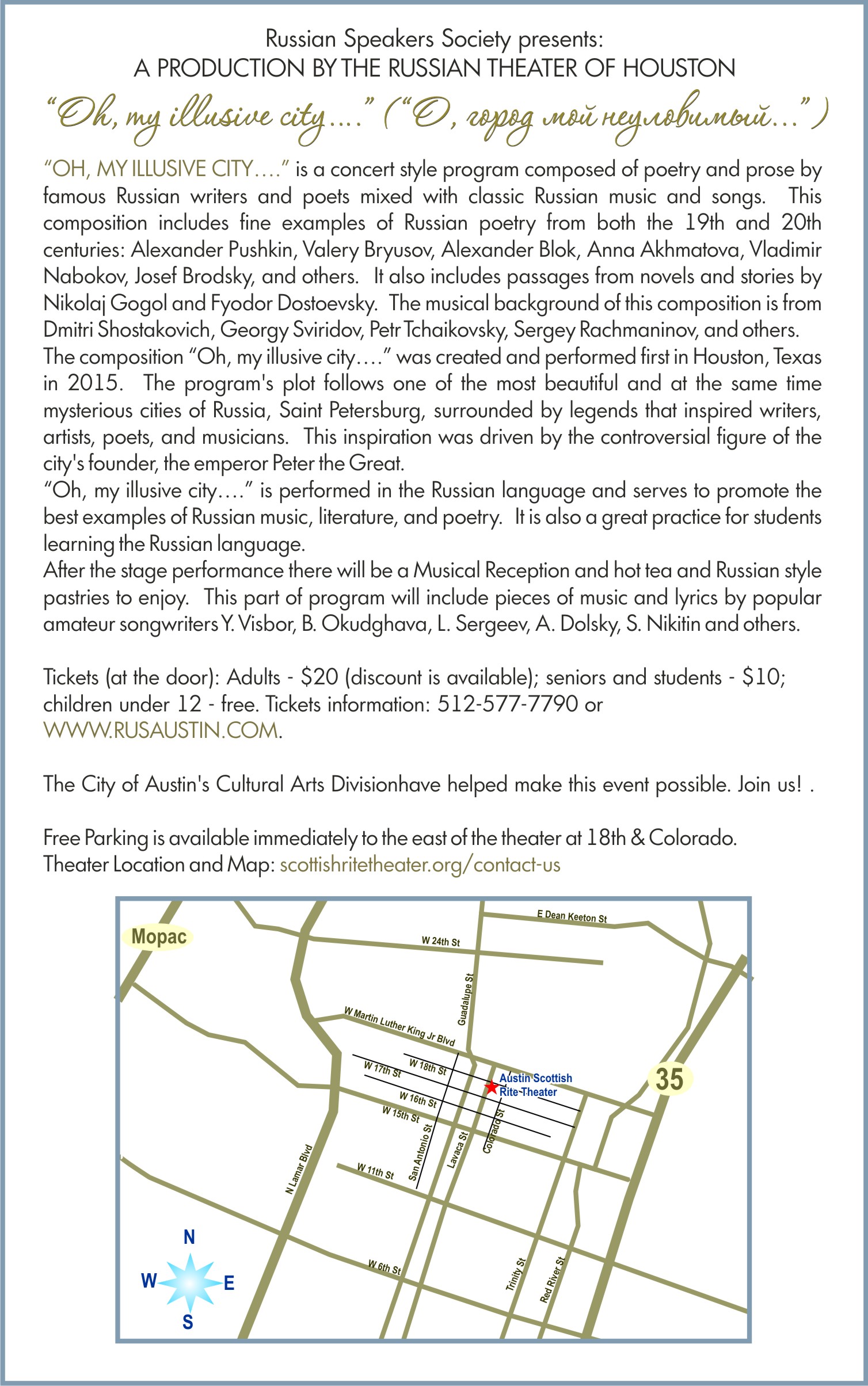 FAQs
Do I have to bring my printed ticket to the event?
Digital or printed ticket accepted at the door.

Is it ok if the name on my ticket or registration doesn't match the person who attends?
The name does not need to match the ticket holder.