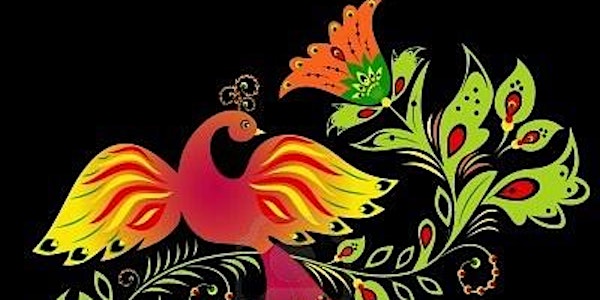 Russian Romance
Refund Policy
Contact the organizer to request a refund.
Description
Russian Romance
Sunday, June 7th, 2015, 5 p.m.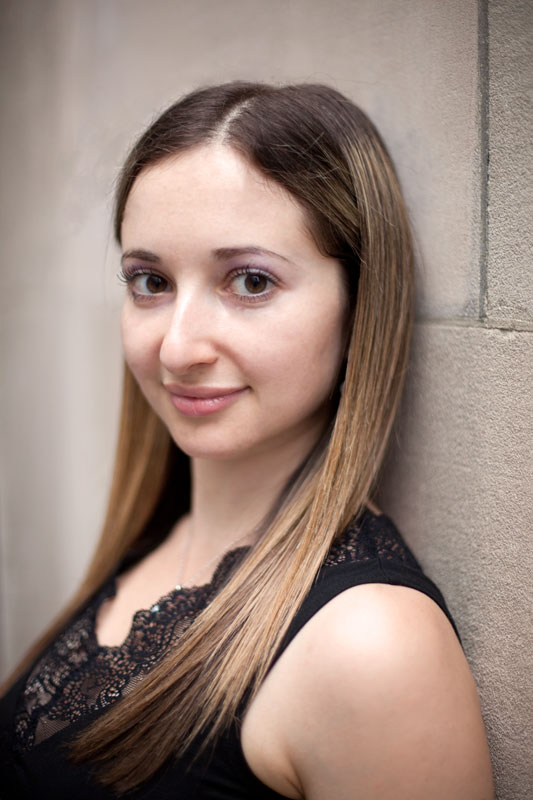 Patricia Sonego, soprano
Yelena Grinberg, piano
Dear Friends,
Patricia and I warmly invite you to come experience the evolution and the stirring power of the Russian Romance as expressed by two of its foremost representatives: Tchaikovsky and Rachmaninoff. We will take you on a magical journey through some of the most gorgeous music ever written for the human voice, starting with some of the earliest, seldom-heard songs by Tchaikovsky, composed when he was just a teen, then moving on to the more mature gems of his vocal repertoire, including his lyrical set of 6 Romances, op. 16 (1872), selections from his darker and deeply-felt 6 Romances, op. 28 (1875) and 7 Romances, op. 47 (1880), proceeding to his late vocal masterworks - 12 Romances, op. 60 (1886), based on the text of Alexander Pushkin (1799-1837) - one of the greatest Russian poets of all time - and culminating with the fourth of his final 6 Romances, op. 73 (1893) - The Sun Has Set - composed in the very last year of his life. We will then embark on Part II of our musical journey through Rachmaninoff's lush and amorous Romances & Poems, composed between 1893 and 1916, before he left Russia after the Revolution in 1917 and while he was a prolific songwriter, inspired by the Romances of his great Russian predecessor. We will start with the selections from his first published set of songs, op. 4 (1893) and his 6 Romances, op. 8 (1893), both composed in the year of Tchaikovsky's death. We will then turn to the later set of his 12 Romances, op. 14 (1896), featuring his rhapsodic Spring Waters based on the text of Fyodor Tyutchev, and the selections from his stirring set of 14 Romances, op. 34 (1912-1915), based on the poetry of Tyutchev and Fet. The program will conclude with his 6 Poems, op. 38 (1916) - his last, poignant set of Romantic songs of his total of 85, which showcase Rachmaninoff at the top of his form as a vocal composer, utilizing more coloristic harmonies and tonalities, and achieving a unique synthesis of his both powerful style of keyboard writing and a sensitive and nuanced vocal technique. This rapturous program, inspired by Russian Romance, is surely NOT to be missed!!!
Patricia and I look forward to seeing you all on Sunday, June 7th!
Best,
Dr. Yelena Grinberg, founder and artistic director of the Grinberg Classical Salon Series
When: Sunday, June 7th, 2015, 5 p.m.
Doors will open at 4:30 pm
Food-and-wine reception to follow the performance
Where: The home of Yelena Grinberg (West 90s)
You will be emailed the exact home address after you register through this website
Admission: $22.00
Admission price includes the wine-and-hors d'oeuvres reception with the guest artist(s)
Limited to just 22 seats!!
Note: Advance ticket purchase through this site is required. NO tickets sold at the door!
Contact: Yelena Grinberg (ygpiano@gmail.com)
Program: Russian Romance
P. I. TCHAIKOVSKY (1840-1893) -

Romances from 1857-1893:
Without Opus No. (1857/58?)
6 Romances, op. 6 (1869)
Without Opus No. (1870)
6 Romances, op. 16 (1872) - Nos. 1 & 4
6 Romances, op. 28 (1875) - No. 6
7 Romances, op. 47 (1880) - No. 1
12 Romances, op. 60 (1886) - No. 4 & No. 5
6 Romances, op. 73 (1893) - No. 4
S. RACHMANINOFF (1873-1943) -
Romances & Poems from 1893-1916:
First Published Songs, op. 4 (1893) - No. 4
6 Romances, op. 8 (1893) - No. 5
12 Romances, op. 14 (1896) - No. 7 & 11
14 Romances, op. 34 (1912-1915) - No. 10 & 12
6 Poems, op. 38 (1916)
To learn more about the artists, please visit their websites:
Patricia Sonego, coloratura soprano - http://www.patriciasonego.com
Yelena Grinberg, pianist - http://www.yelenagrinberg.com
**************************************************************************************************************************
For more information on the Grinberg Classical Salon Series, please visit: http://yelenagrinberg.com/grinberg-classical-salon-series/