Description
Tau Iota Mu Psi, Incorporated New York City Chapter will be holding our formal RUSH this January in New Rochelle, NY. At this time, we invite ladies and gentlemen out to this event for our information session, mimosas and lunch!
What is Tau Iota Mu Psi, Inc.? Tau Iota Mu Psi, Inc. is a Cyber Greek Organization and our Greek letters translate to The Independent Millennial Woman and The Independent Millennial Man. Many men and women do not get an opportunity to pledge the sisterhood or brotherhood of renowned sororities and fraternities, well here, you have a second chance. With the Cyber Greek Organization location is not an issue as our online group chat community allows us to always stay connected along with in-state workshops and fun group activities. We are more than a Cyber Greek Organization, we are a conversation, a unique twist to the average Fraternity and Sorority that you may find present on or off of your campuses today. What we offer here at Tau Iota Mu Psi is the respect and recognition that you would acquire from another organization or social club in addition to opportunities that are currently unmatched.
Business Awards to our current and future entrepreneurs
Scholarship Awards to our graduates, undergraduates and post-graduate members
Employment and passive income earning potential.
GREAT MEN AND WOMEN GO GREEK!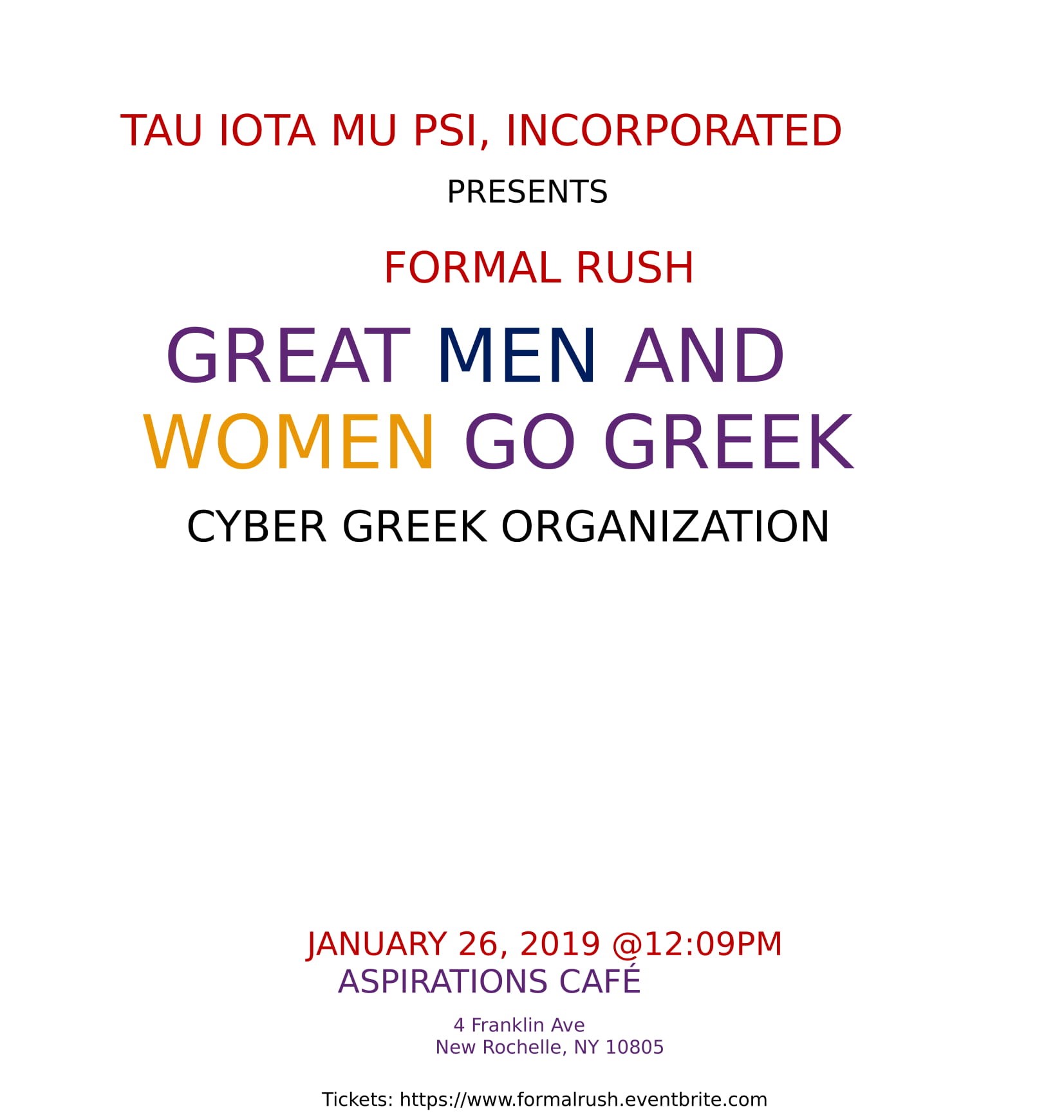 Registration fees will range from $35.00-$65.00 for active membership
For more information please visit us online: