Description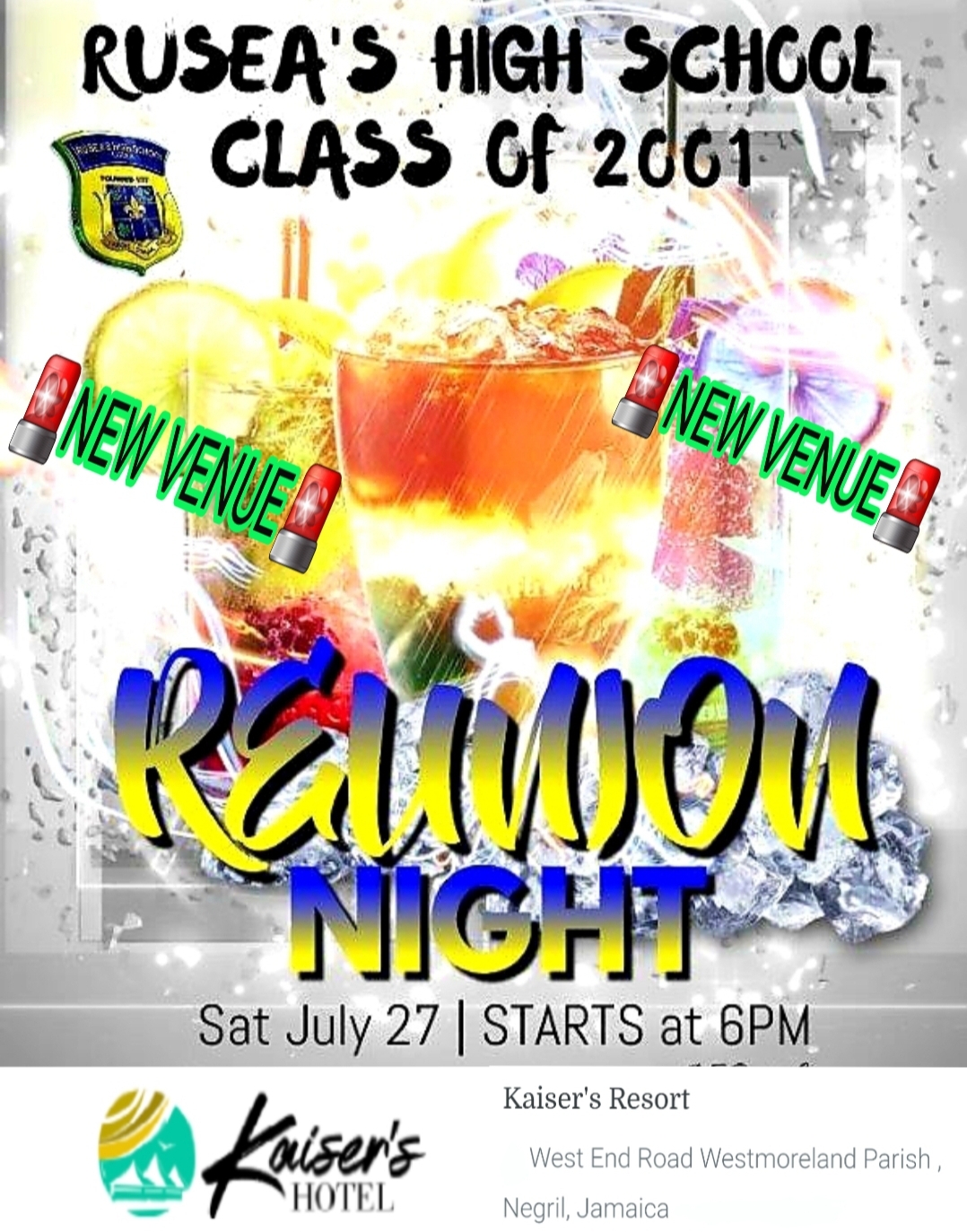 EVENT
SATURDAY JULY 27, 2019
GOOD MUSIC
CATCH UP ON OLD TIMES
WE ASK "ONLY CLASS OF 2001" BE IN ATTENDANCE TO ENJOY THAT REAL "THROWBACK" EXPERIENCE.
FOOD AND REFRESHMENTS IS ONSITE AND WILL BE AVAILABLE FOR SALE
WE WOULD STILL LIKE TO COLLECT A DONATION TO GO TOWARDS THE SCHOOL, ANYTHING HELPS.
$1000 cover charge
NO ADVANCE TICKETS NECESSARY!
LOCATION: KAISER'S HOTEL NEGRIL
PLEASE BE ADVISE IF YOU ARE SERIOUS ABOUT ATTENDING, PLEASE CONTACT ONE OF THE ORGANIZERS BELOW OR CLICK THE REGISTER LINK.
CONTACT
Michael "JAHMIKEZ" Finnikin
Rus.class9601@gmail.com
jahmikez101@aol.com
OTHER CONTACTS
Colville "CARLTON" Allen
Orlando "BAD DREAD" Patterson
Rayon "HOLLYWOOD" Garvey
Orlando "SALA" Knibb
Henry "RASTA" MARTIN
Damian "FOOTY" Harvey
LOOKING FORWARD TO A SUCCESSFUL AND FUNFILLED REUNION #9601