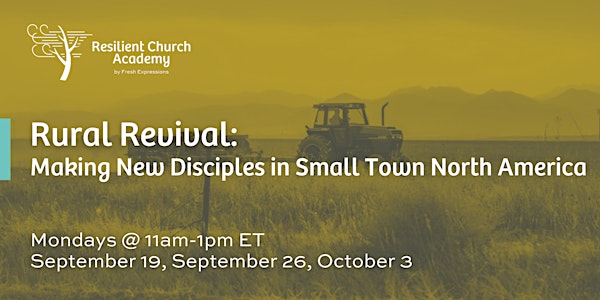 Rural Revival
Making New Disciples in Small Town North America
Refund Policy
Contact the organizer to request a refund.
Eventbrite's fee is nonrefundable.
About this event
Across North America, urban centers are growing, creating new challenges and opportunities for rural cities and towns. Rural churches, once a centerpiece of small town life, need new tools for loving their neighbors, sharing the gospel and connecting in community. In this Resilient Church Academy track, Michael Beck and Tyler Kleeberger will share their experience of helping established rural churches and communities experience new life through starting Fresh Expressions of Church.
DETAILS
Mondays from 11am-1pm Eastern
Sept 19 / 26 / Oct 3
Presenters: Michael Beck & Tyler Kleeberger
**When signing up for this track, you will receive a FREE copy of Michael & Tyler's book Fresh Expressions of the Rural Church**
SESSIONS
Sept 19 - Session 1: Soil Map: Assessing the Rural Landscape
The first session will examine cultural shifts, phenomenon of decline, and introductory explanation of fresh expressions.
Sept 26 - Session 2: Why the Blended Ecology
This session will invite us to reimagine our contexts as communal ecosystems and provide the "why" for a blended ecology.
Oct 3 - Session 3: Cultivating Churches in the Wild
This session explores a framework for "how" to cultivate missional communities from the local church setting.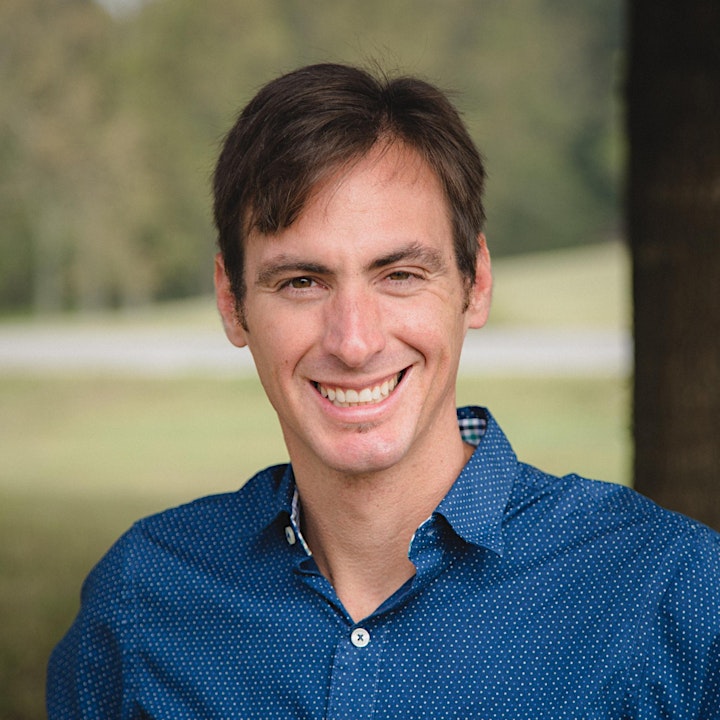 Michael Adam Beck is Director of Re-Missioning for Fresh Expressions US, Cultivator of Fresh Expressions for the Florida Conference of the United Methodist Church, and Director of the Fresh Expressions House of Studies at United Theological Seminary. Michael serves as co-pastor of Wildwood and St Marks alongside his wife Jill, where they direct addiction recovery programs, a jail ministry, a food pantry, an interracial unity movement, and a network of thirteen fresh expressions that gather in tattoo parlors, dog parks, salons, running tracks, community centers, burrito joints, and digital spaces. Michael has led a series of revitalizations each involving the integration of recovery fellowships into the inherited congregations. He is the author of Painting with Ashes.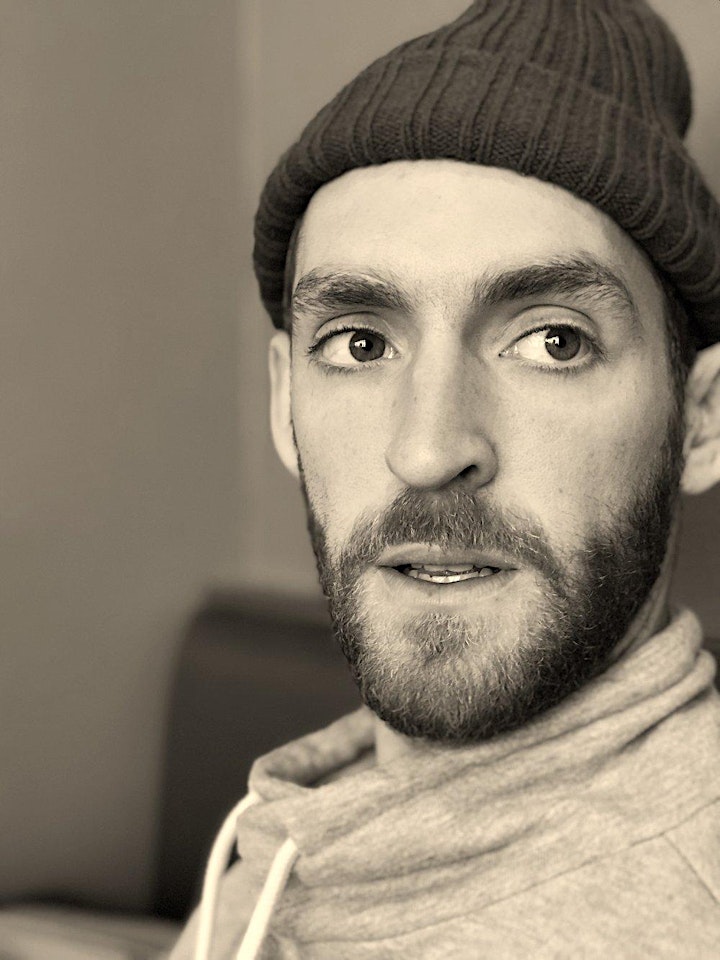 Tyler Kleeberger is an appointed clergy for The Farmhouse in rural Metamora, OH of the West Ohio Conference of the United Methodist Church. Having grown up in Toledo, OH, Tyler went on to attend the University of Mount Union where he graduated in 2012 with a bachelor's degree in Interpersonal & Peace Communication. It was also at Mount Union that Tyler met his spouse Vanessa & started a church on campus. After graduating, they then left for Pasadena, California where Tyler attended Fuller Theological Seminary - only to be brought back to Ohio by the unexpected birth of their first child, Landon. They have since added three more children to their family, Toren, Quinn, and Koen. While Tyler grew up in various Christian circles, he left the church for a season of life, only to come back in hopes of changing the church that he had lost hope in. The Farmhouse, as a new church start, comes out of this vision to reimagine the church in the hopes of reimagining its rural community.
Tyler also writes, teaches, consults, and podcasts on the platform Becoming Human and co-hosts the podcast The Bible Archives.
Tyler and his family live in Metamora, OH.