Can't make it live? Register and get access to the full replay for one week! New York Adventure Club | www.AdventureClub.com
About this event
In the mid 1800s, with disease and overcrowding plaguing urban centers across America, cities throughout the country decided it was time to change how it buried its citizens. The solution: the creation of a new type of burial ground known as the rural cemetery, which consisted of beautifully landscaped grounds outside of city centers filled with wondrous sculptures, stunning vistas, and beautiful architecture. Why did these cemeteries become many cities' most visited attractions, and what role do they play in modern times? This is the story of the rural cemetery and incredible impact they had on the country.
Join New York Adventure Club as we explore the history and lasting legacy of America's rural cemeteries —19th-century burial grounds located outside major cities that not only became peaceful places to mourn loved ones, but also inspired the city park movement, which led to the development of public green spaces such as Central Park.
Led by licensed tour guide and cemetery expert John Semlak, our exploration of rural cemeteries across American cities will include:
An overview of urban areas throughout 1800s America and why green space was so hard to come by
The early development of the rural cemetery, from why rural cemeteries became incredibly popular leisure destinations to how they can trace their roots to Europe
A close look at the most important rural cemeteries throughout the country, from Mount Auburn Cemetery in Massachusetts to Woodlawn Cemetery in New York City
A discussion around some of their most famous permanent residents
The significance of rural cemeteries, from how they led to the city parks movement to why they continue to draw visitors today
Afterward, we'll have a Q&A with John — any and all questions about rural cemeteries are welcomed and encouraged!
Can't make it live? Don't worry, you'll have access to the full replay for one week!
See you there, virtually!
*Immediately upon registering, you will receive a separate, automated email containing the link to join this webinar
**For the best possible viewing experience, please ensure you're using the latest version of your internet browser — Google Chrome is the most compatible. Exact technical requirements and a webinar user guide will be shared in the automated confirmation email upon registration.
***A full replay of the experience will be available to all registered guests for up to a week
Disclaimer
By attending a New York Adventure Club experience, you accept our terms of service.
Categories: Virtual, Landmarks
Organizer of 'Rural Cemeteries of America: Origins of the City Park Movement' Webinar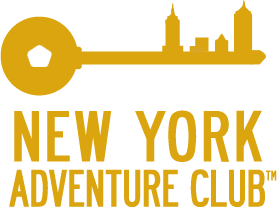 NEW YORK ADVENTURE CLUB
Unlock Your City
We give you insider access to the city's best-kept secrets. But we're so much more than a tour company.
WHO WE ARE

We are a community-driven club that curates the most unique experiences in town, with a focus on history and storytelling. We show you a city you never knew existed, and offer a community you can't live without.
You won't find our special-access tours and exclusive events anywhere else. Think after-hours tours of New York City's most celebrated spaces, themed parties in unexpected locations, and weekend excursions to incredible destinations. All of our events end with social hangouts so you can meet people who love exploring as much as you do.
THE 'CLUB' IN NEW YORK ADVENTURE CLUB

Our current community is more than 23,000 members strong and includes everyone from recent NYC transplants to lifelong residents. Whatever borough you're from (or city or country, for that matter), we'll make it easy for you to take full advantage of the unique places and great people this city has to offer.  
WHERE WE GO
To ensure a one-of-a-kind experience each and every time, we handpick events and outings specifically for the New York Adventure Club community. Recent events include:
* An after-hours tour of New York City Hall
* Special access into some of New York's most coveted private social clubs, including the Explorers Club and National Arts Club
* Petting baby kangaroos, holding sloths, and feeding leopards at Staten Island Zoo

* An NYPD Precinct tour, including a meet-and-greet with detectives and Emergency Service Unit crew members
* A tour of the Polish Consulate led by the Consul General and Vice Consul General of Poland

* A special-access tour of Brookhaven National Laboratory and its Relativistic Heavy Ion Collider (RHIC)
* A Halloween party in a historic gothic crypt, complete with a five-piece brass band
Subscribe with our newsletter to get the inside scoop on the city's most interesting events: http://eepurl.com/1cnVH
Unlock Your City with New York Adventure Club