RuPaul's DragCon is coming to the UK for the first time! Meet the cast from RuPaul's Drag Race UK and some of your favorite US Queens!
About this event
Tally ho, Kitty girls! RuPaul's DragCon is sashaying over across the pond to London for the FIRST TIME EVER! We are bringing all of our goops and gags from our fabulous US convention and packing it into two sickening days on January 18th and 19th!
You'll be able to shop with our amazing vendors, visit with the cast of RuPaul's Drag Race UK and select US Queens, and enjoy some of your favorite panels and performances at our Main Stage!
Everyone is welcome including our british tots so make sure to bring the whole family to enjoy all of our amazing programming plus fun in our signature Kids Zone!
Remember, You Belong at RuPaul's DragCon UK for two days of art, pop culture, and all things DRAG!
Talent
Meet the entire cast of RuPaul's Drag Race UK and some of your favoriate queens from the US series. Michelle Visage will also be here, along with many other amazing celebrities.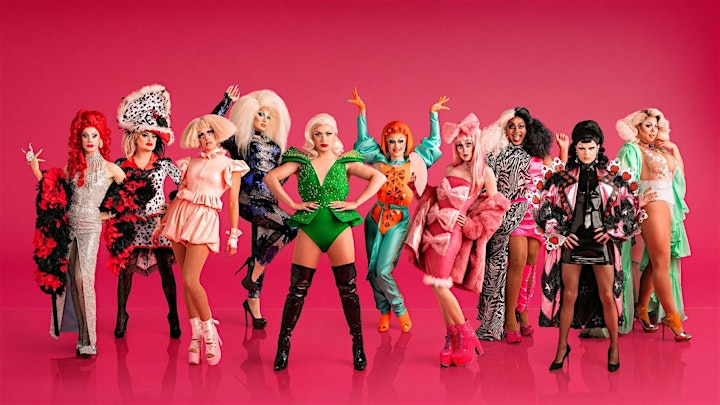 More than Meeting the Queens
DragCon is far more than meeting the Queens from your favorite show. It's a place for everyone to find their tribe, meet new friends, shop, listen to converstations about the community, and much more.
Frequently Asked Questions
Visit help.rupaulsdragcon.com for answers to common questions or email us at help@rupaulsdragcon.com.
Talent may charge for autographs, photographs, or meet and greets. Preview night is primarily meant for shopping. DragCon does not guarantee meeting talent and all talent and programming are subject to change.