About this Event
Grab your friends and come to the biggest drag event in the world.
For three days Drag Queens, artists, celebrities, shops, musicians, and fans gather downtown to experience Drag Race in person. Come for one day or all three to see performances on the Main Stage, meet queens and celebrities, watch panels, or shop makeup.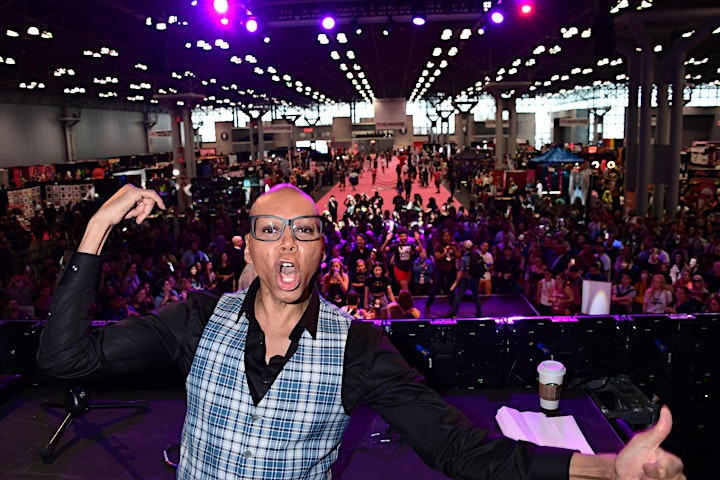 Meet some of your favourite queens from RuPaul's Drag Race. Grab exclusive Queen merchandise that you can only get at DragCon, too! Meet celebrities, get their autographs, see them on Panels, and more. You never know who will appear at DragCon!
2020 will feature live versions of some of your favorite WOW Presents Plus series! Get the WOW Presents Plus Experience ticket to guarantee seating at all the WOW Presents Plus panels.
2020 will have more Panels than ever before. Hear from your favorite queens and celebs on topics ranging from drag tips to art, culture, and politics.
Head over to the Main Stage to see musical performances from pop mavens and up and comers! 2020 will have more performances from your favorite Queens than ever before. Follow the pink carpet to grab your spot at the hottest location at DragCon.
Frequently Asked Questions
Visit help.rupaulsdragcon.com for answers to common questions or email us at help@rupaulsdragcon.com.
Talent may charge for autographs, photographs, merchandise, or meet and greets. Friday night is primarily meant for shopping. DragCon does not guarantee meeting talent and all talent and programming are subject to change.