Description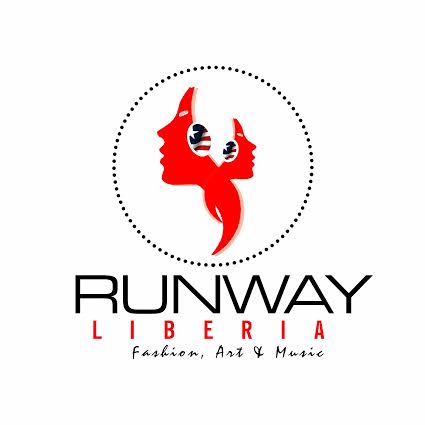 ---
Runway Liberia Showcase is a multifaceted event promoting Liberian Fashion, Arts, Entertainment Industries on an international platform
Venue: Baltimore War Memorial Building
GENERAL TICKETS:
General seating at fashion show
VIP TICKETS:
Prime placement front row seating at all fashion shows that day

Escorted backstage tour

Cocktail and snack break

Red carpet photo ops with designers and models
About the Event:
4th Season! Runway Liberia International Showcase presents a couture and luxury fashion designers from Liberia and around the world all on one runway, with live musical performances.
Fine designers from Liberia and around the world presenting exquisite garments and accessories

World class entertainment

Tickets are non-refundable
Reserve your spot today to experience an incredible showcase of luxury and style.
* * *
FAQs
Are there ID requirements or an age limit to enter the event? Fashion shows and parties are appropriate for all ages. Guests under age 16 must be accompanied by an adult. Non-alcoholic beverages will be available at the parties for guests under age 21. Photo ID is recommended, but not required.
Is my registration/ticket transferrable? Yes. Email us the name and transaction number of the original buyer along with the name and contact email address of the guest who will attend. The guest should bring the original ticket to the event.
Do I have to bring my printed ticket to the event? It is strongly suggest you bring the printed tickets. If that is not possible, please have the tickets on your smartphone screen when you check in. Your name will also be on the guest list at the door.
What is the refund policy? Tickets are non-refundable. If you cannot attend, email us with the details, and we may be able to switch your tickets to another show time, or credit all or part of your purchase to next season's event.
The name on the registration/ticket doesn't match the attendee. Is that OK? Yes, it is OK. You can email us the name of the buyer and the name of the guest who will attend, in case of any question, but it is not required.
Will I receive printed tickets? You will receive two email confirmations: One from Eventbrite and one from PayPal (the payment processor). The Eventbrite email will have your ticket attached which you should print and bring with you. If you cannot print your tickets, please have the confirmation on your smartphone screen when you check in. The guest name will also be on on the guest list at the door. Look in the "TYPE" box on your ticket for your specific show date and time. If you do not see the email message from EventBrite with your tickets within 24 hours, check you Spam folder, and if you still do not see it, email us and we will re-send it.
What are discount codes? Discount codes are given to certain special guests and pre-arranged parties.
I would prefer not to pay online. Can I order tickets by mail? Yes, please email us for details. Check payments must be received no later that 10 days before the event.
Are fashion shows repeated? Yes. Each designer will showcase one after the other designers.
Is there a dress code for guests? Dress code is elegant chic (no sneakers, jeans, flip flops, ballcaps, etc). Jackets are recommended for gentlemen. Formal attire (tuxedo, evening gown, etc.) is not necessary. Dress for the after parties is evening or cocktail attire.
How are seats assigned? Seats are assigned at the door. All seats provide a good view of the runway. Platinum VIP ticket buyers are guaranteed a front row seat. Seating cannot be guaranteed for late arrivals due to TV production broadcasting.
My friends and I bought tickets separately, can we be seated together? You will have the best chance to sit together if you arrive together at the venue. We cannot guarantee a particular seating arrangement.
How long do the fashion shows last? Approximately 35 to 45 minutes, including performances. Although every effort is made to start on time, please allow for late starts of only 10 -15 minutes.
How early should I arrive to check in? Seating for fashion shows starts 20 minutes before show time.
Can I take photos during the fashion shows? Discreet photo taking from your seat is allowed. No long lenses, flashes, standing up during the show, or blocking other guests' views.
When is the designer schedule posted? The schedule will be posted 10 to 14 days before the event, perhaps sooner. You can also check our blog and Facebook for the latest announcements of designers scheduled to show.
What about after parties? After parties details coming soon.
Does Runway Liberia offer group rates or discounts? Discounts are available for parties of ten or more. For more information, please email us with your name, number of people in your party,and ticket type (Platinum VIP or general seating).
More questions? Please email: runwayliberia@gmail.com Please do NOT contact the Baltimore War Memorial Building
---
Media Registration Guidelines: *Media Registration is only permitted PRIOR to the event and ends Sunday, June 15 at 11:59 PM PST.
Valid press credentials are required at time of registration and include:
A bylined article published by their employing news agency within the past six months

A copy of publication masthead listing the individual's primary position as an editor or reporter
Bloggers and Photographers will be considered for media registration on a case-by-case basis and must provide a minimum of two (2) of their most recent blog posts or portfolios.
Freelance journalists may apply for complimentary media registration, but must present the following:
A by-lined story from the publication you are freelancing for dated within the last six months
Please note that marketing executives, sales representatives, public relations executives, analysts, consultants, authors, and researchers may NOT register as media.
Video Crews at Runway Liberia:
Registered media and corporate crews interested in filming will need to coordinate with the Runway Liberia team for authorization and to clearly define footage requests.
Runway Liberia reserves the right to deny media registration to any individual who does not meet the above guidelines, or to limit the amount of media registrants from any one publication.