Description
QUIENES SOMOS
Desde el 2010, en Runway for Mom estamos comprometidos con elevar el auto-estima de las madres y ayudarlas a recuperar sus sueños sin importar su status social, edad o nacionalidad; es por ello que durante 12 semanas, un equipo de profesionales cuidadosamente seleccionados imparten entrenamientos que les ayudan a desarrollar cambios positivos en sus estilos vida, enseñándoles a mejorar su imagen de forma integral, vencer sus miedos y re-definir sus metas. LEER MAS
QUE HACEMOS
Cada año Runway for Mom realiza un aporte social a través de una causa, al destinar fondos a beneficio de una organización sin fines de lucro, ayudando a crear conciencia sobre el trabajo que está haciendo la organización dentro de la comunidad.
En Massachusetts apoyamos a Lazos de Amor una institución que se dedica a llevar recursos a los más necesitados y vulnerables a través de la capacitación, la salud, el cuidado del medio ambiente.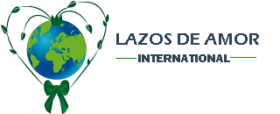 ---
WHO WE ARE
Since 2010, Runway for Mom is committed to raising the self-esteem of mothers and helping them recover their dreams regardless of their social status, age or nationality. For 12 weeks, a team of carefully selected professionals provide various trainings to help them develop positive changes in their lifestyles, improve their image in an integral way, overcome their fears and re-define their goals. READ MORE
WHAT WE DO
Every event destines funds to benefit a non-profit organization and its cause, and helps create awareness of the work that the organization is doing within the community. Runway for Mom Boston 2018 will benefit Lazos De Amor International, an institution dedicated to bringing resources to the most needy and vulnerable communities in Latin America.