Description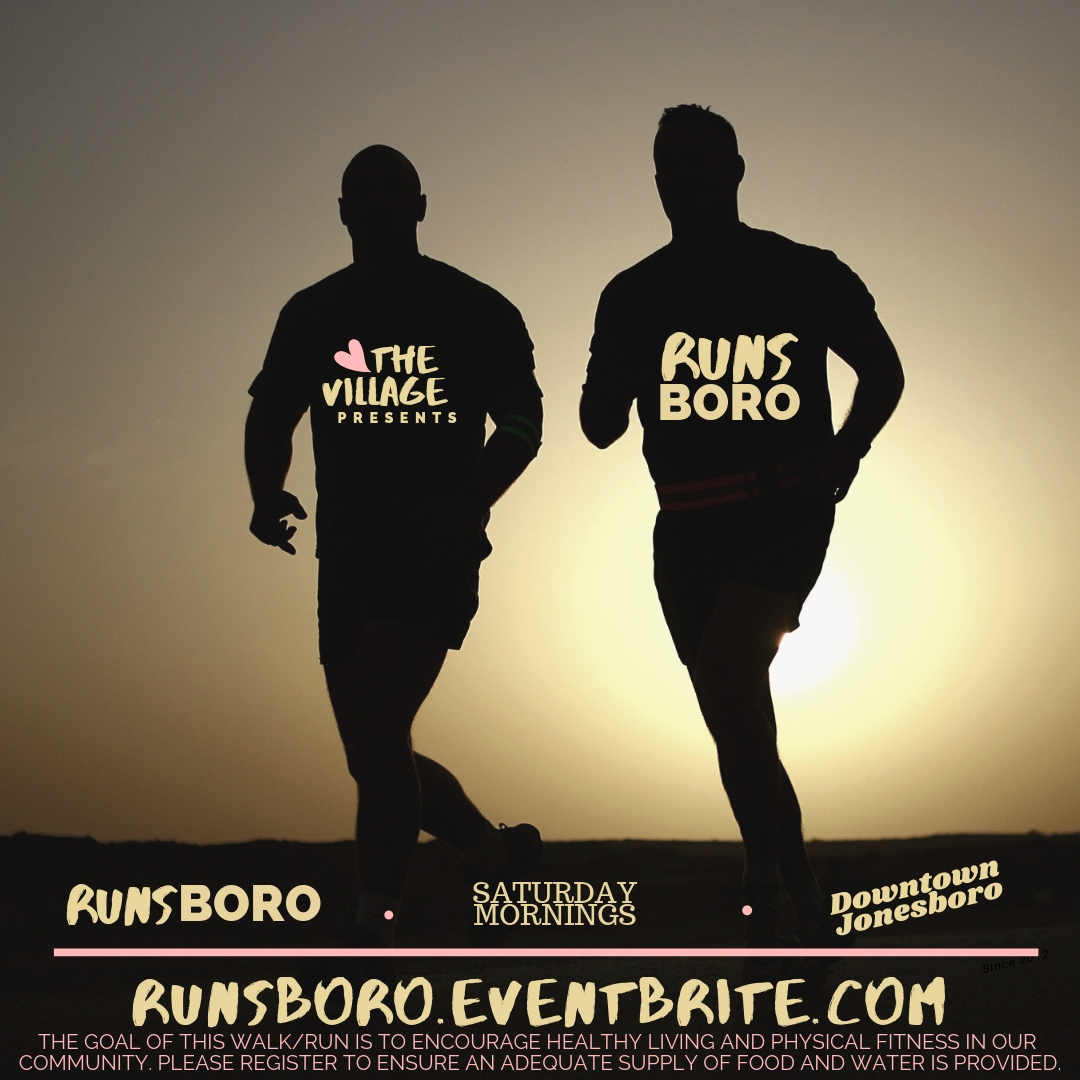 #RUNSBORO This Saturday!

#RUNSBORO WEEK #14 This Saturday Morning @ 7AM |DOWNTOWN JONESBORO | Come Out & Consider Yourself The NEWEST Member Of @LAFitness! Get some sleep Friday night and Meet us at 149 S. McDonough St. Jonesboro, GA. We will run/jog/walk approximately 2 1/2 miles through downtown Jonesboro TOGETHER! WE ARE NOT IN COMPETITION! The goal of this walk/jog/run is to encourage healthy living and physical fitness in our community! SO SPEAK NOW, How many MORE will be joining us??
▪️
Lets Continue To Live Healthy, Encourage Healthy Eating Habits, and Stay Fit Physically. After #RUNSBORO tomorrow morning join us for a complimentary facial cleanse and detox. Also, at #FreshSmoothieCafe!! $2 SMOOTHIES Until 12!